The WHO Reverses Course On Video Gaming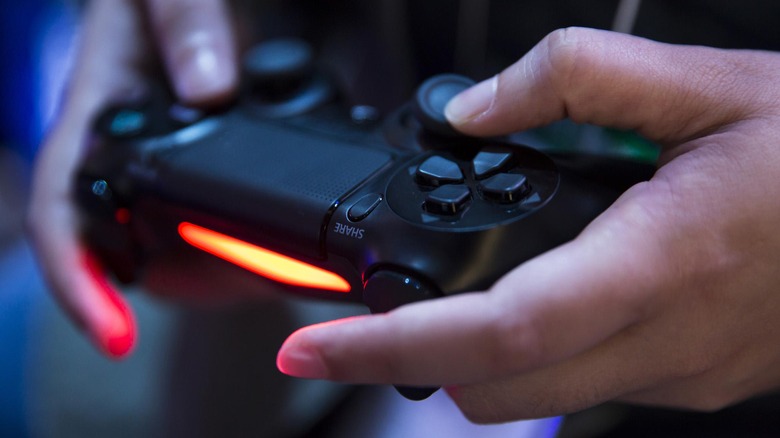 As with pretty much everything else, the coronavirus outbreak has caused a massive impact in the gaming industry. However, now there's a huge opportunity for the gaming industry and gamers to make a positive difference. As reported by Express, The World Health Organization (WHO) has started a new initiative to raise awareness of the importance of social distancing. In a rather unexpected move, the organization has turned to video games as a way of getting the word out. 
The idea here is to encourage gamers to stay indoors and engage in social interactions by gaming online. The hope is that this practice could help to "flatten the curve," or slow the spread of the coronavirus by limiting human interaction as much as possible. This has inspired the hashtag #PlayTogetherApart.
To that end, the WHO has partnered with 18 gaming companies to help spread the word and encourage people to practice safe social distancing. These companies are Activision Blizzard, Kabam, Snap Games, Amazon Appstore, Maysalward, Twitch, Big Fish Games, Playtika, Unity, Dirtybit, Pocket Gems, Wooga, Glu Mobile, Riot Games, YouTube Gaming, Jam City, SciPlay, and Zynga.
Many of the industry partners supporting #PlayApartTogether have weighed in with their thoughts on the initiative.
Said Bobby Kotic, CEO of Activision Blizzard, "It has never been more critical to ensure people stay safely connected to one another. Games are the perfect platform because they connect people through the lens of joy, purpose, and meaning. We are proud to participate in such a worthwhile and necessary initiative."
"Games are a huge part of what brings the Twitch community together each day," said Michael Aragon, SVP of Content at Twitch. "The #PlayApartTogether initiative is a reminder that even while it's crucial we keep our distance from one another, we can keep enjoying the games we love and stay connected with people online. We're pleased to share key messages from the WHO alongside other members of the initiative to continue providing a place where people can come together, play games, and create community."
"Physical distancing shouldn't mean social isolation!" said Nicolo Laurent, CEO of Riot Games. "Let's stay physically apart — and take other public health steps such as hand hygiene — to help flatten the curve and #PlayApartTogether to help power through this crisis ... for the billions of players around the world, playing games could help the pursuit of saving lives. Let's beat this COVID-19 boss battle together."
Other notable voices have joined in their support of #PlayApartTogether. Becker College is offering free virtual events in the coming weeks hosted by faculty, Ubisoft Montréal is reminding fans of free games that are currently available, and even Kim Kardashian-West is excitedly touting freebies coming soon to her own mobile game.
This is quite the shift from the WHO's stance on video games from just last year. The organization included "gaming disorder" among its list of behavioral addictions, which encompassed anyone who played video games so much that it interfered with all over activities in their life, including school, work, and social interaction. With that in mind, many people have wondered how the WHO could have made the decision to embrace an initiative like #PlayApartTogether.
The WHO's decision hasn't sat well with everyone. Some people seem to feel as though the WHO has turned against its own ideals with this initiative. One concerned Twitter user wrote, "Sir. You can't have it both ways. Gaming can be addictive. WHO said it themselves last year. With kids returning to virtual classrooms, why encourage game play? The only winners in this are the gaming companies."
As explained by Ray Chambers, the WHO's Ambassador for Global Strategy, a major driving force behind this partnership is simply how connected these game companies are. This initiative can help get information to groups who may not be reached otherwise. Chambers tweeted, "We're at a crucial moment in defining outcomes of this pandemic. Games industry companies have a global audience – we encourage all to #PlayApartTogether. More physical distancing + other measures will help to flatten the curve + save lives."
In other words, the WHO is dedicated to getting the word out to people in any way it can. By allowing video game companies to disseminate important tips for social distancing and hygiene standards during a pandemic, the WHO can broaden its reach in an unprecedented way. Hopefully this isn't a case of WHO embracing gaming as a kind of necessary evil. It would be great to see this become the start of a change in the WHO's overall position on video games. If it keeps people safe, then that's even better.