Star Fox Voice Actor Dies From COVID-19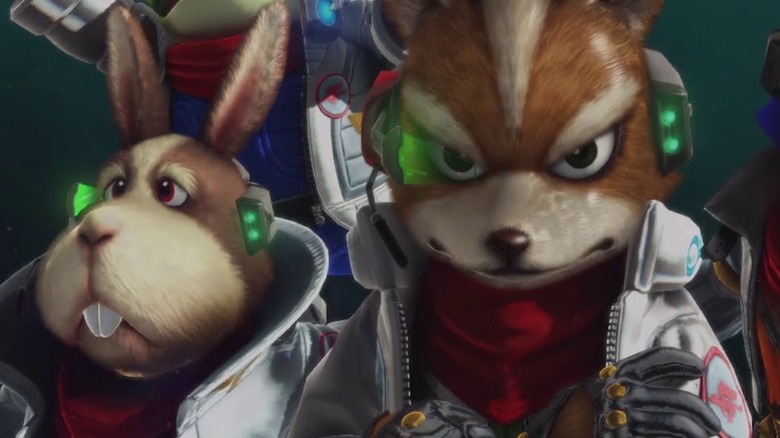 Rick May, the veteran stage and video game voice actor, has passed away. May was probably best known to gamers for two iconic roles: he has been the voice of the Soldier in Team Fortress 2 since 2007, when the character debuted in the video short Meet the Soldier. Perhaps even more legendary was his turn as Peppy Hare in Star Fox 64, for which he uttered the classic (and meme-worthy) line, "Do a barrel roll." He also voiced the character Andross in Star Fox 64.
Advertisement
Sadly, his long and storied career came to an end this past week due to health complications involving COVID-19. Rick May was 79 years old.
In recent years, May was a teacher at Rekindle School, an independent arts program in Seattle Washington that operates mostly out of the University of Washington campus. The program's philosophy is that "As we go through life, people can lose touch with their creativity for a while. But it can be rekindled." 
It was Rekindle School that shared the sad news of May's passing in a post on the school's website. The announcement explained, "Rick had suffered a stroke in February and had been moved into the nursing home for rehabilitation. Unfortunately he caught the Covid-19 coronavirus when he was there. He was moved to Swedish hospital where he received care before he passed on. Rick was a wonderful teacher whose classes and students meant the world to him. He'll be deeply missed."
Advertisement
In addition to his video game performances, May was an actor of stage and screen, with several credits to his name. He began his on-screen career with a small role in George Lucas' American Graffiti. He then segued into voice acting in the late 90s, portraying a character in the adventure game Claw. His stage credits included leading roles such as Tevye in Fiddler on the Roof and Willy Loman in Death of a Salesman.
According to Rekindle School, May performed in over 300 stage productions over the course of his long career as a freelance actor and director. That's no small feat, considering he also spent time in a few touring companies of shows like his very own one-man play, Bully! An Adventure with Teddy Roosevelt.
Since the news broke regarding his passing, fans have begun sharing kind words and tributes through social media. It's clear that May and the characters he's voiced over the years have meant a lot to people, particularly within the Team Fortress 2 fan community.
One Twitter user wrote, "We maggots will miss your voice, Rick May. But you will live forever in our minds. – Your #TF2 fans."
Even people who don't mainly play with the Soldier in Team Fortress 2 expressed their appreciation for the character and May's performance. One person tweeted,"What a lovable, funny character May has portrayed throughout the years. I'm gonna find myself rocket jumping between servers, now... The Soldier may not be my favorite, but he's still one of the best... Rest in peace, Rick May."
Advertisement
"his hurts. It's just so unbelievable," YouTuber LazyPurple chimed in. "I'll never take any Soldier lines for granted ever again. Everybody take this opportunity to appreciate how legendary and unique his delivery is in every line."
Another fan on Twitter reiterated May's role in creating the iconic "barrel roll" line and added, "while they technically AREN'T barrel rolls in-game... today, we're all doing barrel rolls, sons. Godspeed."
Perhaps the most touching tribute came from writer and actor, John Patrick Lowrie. May worked with Lowrie on a series of audio dramas over the past two decades, most often performing the role of Inspector Lestrade in a series of Sherlock Holmes stories. Lowrie reminisced on his friendship and working relationship with May in a Facebook post.
"Rick May was a force of nature, a pain in the ass sometimes but never to the point where I would not use him again and again," wrote Lowrie. "We were working friends, colleagues and buddies. Hopefully there will be those who will speak of his years in the theater, as a teacher, a director and voice talent. I knew the man whose passing leaves a huge hole in my heart and I believe so many others."
Rekindle School's post about May also encourages fans and well-wishers to send their condolences via email. Rekindle will then make sure May's family receives these messages. While it's certainly sad to note the passing of someone who provided such iconic voice performances, it's also comforting to know that May has left a lasting legacy in the world of video games. 
Advertisement