Resident Evil 2 Voice Actor Passes Away At 56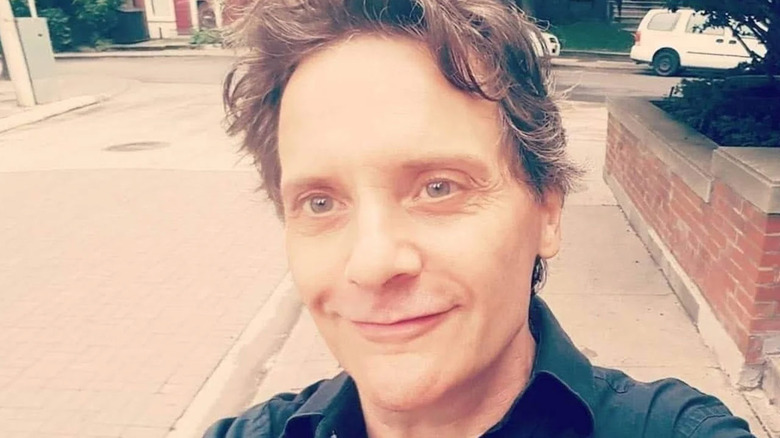 Paul Haddad, the original English voice actor for Leon Kennedy in Capcom's Resident Evil 2, has died.
The news circulated on social media before Invader Studios confirmed Haddad's passing with a tribute video on Twitter. "Paul Haddad, our dear friend and an icon among the RE community, has passed away recently. We've been truly honored to have the chance to meet and work with such a great man and a brilliant professional that He was. Rest in Peace Paul... You will live forever in our hearts."
The Italy-based indie software house collaborated with Haddad on Daymare: 1998, a third-person survival horror game that evokes iconic '90s titles like Resident Evil. This was Haddad's third video game appearance, as he spent the bulk of his career working on a variety of television shows. Some of his most notable projects include voicing Pietro Maximoff aka Quicksilver in X-Men: The Animated Series and Mr. Fox in Franklin.
Nick Apostolides, who voiced Leon in the 2019 Resident Evil 2 Remake, also shared a tribute to Haddad on YouTube and Twitter, referring to his friend as the "ONE TRUE Leon."
The cause of Haddad's passing has not been shared with the public; however, it's clear he was struggling with health problems. In February 2020, he appealed to friends and fans on Facebook to help him raise money for his third neurosurgery in a three month period. The GoFundMe campaign was successful, with donors contributing $4,508.
According to Haddad's post, the actor had faced incredible mental, emotional, financial, and health issues over the previous eight years. After struggling with severe OCD since age 12, he was the 30th person in the world to receive an experimental DBS Device. This contributed to the massive reduction of his compulsions that lasted for half a decade.
Unfortunately, complications during a routine battery replacement and the resulting infection forced Haddad to have the device removed. The return of his OCD symptoms in the aftermath left him unable to work, isolated, and in dire financial straits. 
Though he struggled for years and often felt alone, Haddad's passing has been met with grief and condolences from the gaming community. "Resident Evil 2 og was also the game that introduced me to the entire Survival horror franchise, Paul your Legacy will carry on through Generations," wrote one commenter. "Being such a staple of my passion of a series, i thought of him has immortal, and he will be to me. That a voice can stay with you over 20 years is a great testament to him," wrote another.