This Marvel Actress Is In Talks For The Borderlands Movie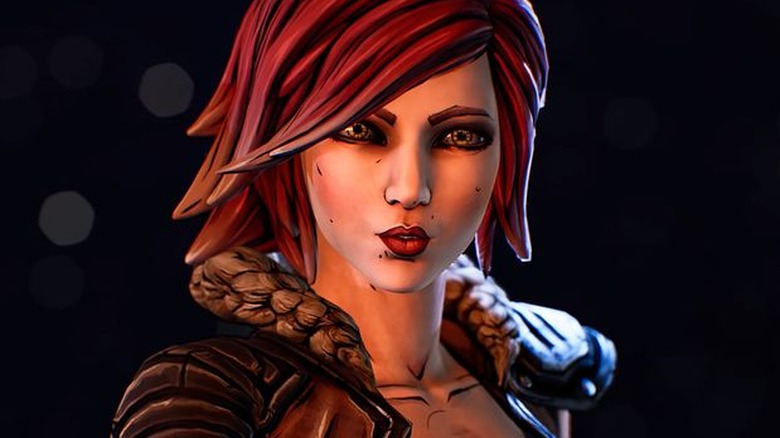 Lilith has been a major player in the Borderlands series since the very beginning. In the first game, she is one of the four Vault Hunters that players can choose from to battle their way across the planet of Pandora. In the sequels, Lilith takes much more of a leadership role. She steps up to become the head of the Crimson Raiders, a group of freedom fighters opposed to the regime of the evil Handsome Jack. Lilith also figures heavily into the mythology of the series, as she is one of the few Sirens in the universe — characters with unbelievable elemental abilities and mystical ties to the mysterious Vaults.
Advertisement
According to an exclusive report from Variety, actress Cate Blanchett is currently in talks to join the long-awaited film adaptation of the Borderlands franchise. If the deal goes through, Blanchett could be starring as none other than Lilith herself.
Blanchett would probably be a great get for the Borderlands movie. The actress has managed to accumulate a huge list of nominations and awards over the course of her career, including snagging two Academy Awards for her acting performances in The Aviator and Blue Jasmine. She has also shown that she's not opposed to starring in hugely nerdy properties. She appeared in The Lord of the Rings and The Hobbit trilogies as Galadriel, played one of the lead villains of Indiana Jones and the Kingdom of the Crystal Skull, and memorably portrayed the dark goddess Hela in Thor: Ragnarok.
Advertisement
It's this last role that seems to have some people convinced Blanchett is perfect for the role of Lilith. One fan tweeted, "From Hela in Thor Ragnarok to Lilith in Borderlands, Cate Blanchett is giving off real badass energy."
Still, Cate Blanchett's potential involvement in the film has been divisive for some fans. Some seem bewildered by the choice, considering Blanchett's credentials. As one fan put it, "This is like hearing Daniel Day-Lewis is going to star in a Call of Duty film."
Another fan pointed out that Blanchett pretty much has the voice down perfectly for Lilith, tweeting, "I actually would like that pick."
It's worth noting that there have been rumblings of a potential Borderlands film adaptation for years. Things really gained steam back in 2015, when it appeared as though the film was finally going forward with horror director Leigh Wannell. That version of the movie didn't sound much like the games we all know and love, however, as it involved a group of colonists in space hiding in a Vault from a legion of monsters. That film ultimately didn't come together, but that appeared to work out just fine for Whannell, who went on to direct this year's massively successful The Invisible Man. 
Advertisement
The current iteration of the Borderlands movie is directed by Eli Roth, best known to audiences for his hyper-violent horror films like Cabin Fever and The Green Inferno. Roth is reportedly a fan of the series, even jokingly suggesting the use of cosplayers as featured extras in his film adaptation. Earlier reports suggested that Roth's Borderlands film would feature a central female protagonist, which naturally led fans to expect Lilith as the lead character.
While it's unclear just what direction the Borderlands movie will take, it's good to remember that video game film adaptations have been much improved lately. This year's Sonic the Hedgehog not only made changes based on negative fan feedback, but managed to deliver a fun time at the movies. Although Borderlands and Sonic the Hedgehog are two very different properties, it's still exciting to see studios taking notice of the fans. Casting a respected actress like Blanchett would be a great way to show the production team is taking this property seriously.
So far, there have been no official comments on Blanchett's potential casting from either Lionsgate or Blanchett's management. However, Variety usually has its finger right on the pulse in such matters, so it seems pretty close to a done deal in this case. If and when the deal is finalized between the two parties, it's highly likely that we'll hear something soon.
Advertisement
We'll keep you posted. In the meantime, this seems like a great time to revisit the Borderlands series and imagine how Blanchett will embody the role of everyone's favorite Firehawk.