Titanfall Fans Just Got Terrible News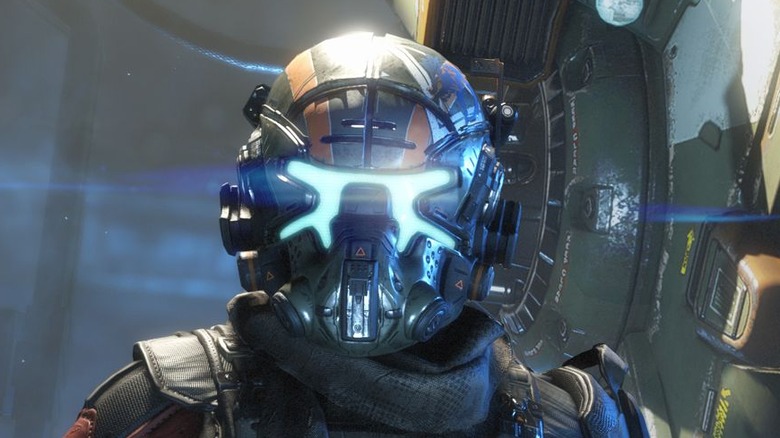 Recent statements from Respawn co-founder Vince Zampella paint a bleak picture regarding the future of the Titanfall franchise.
Respawn Entertainment was a different studio when it released Titanfall back in 2014. Zampella and Jason West combined forces to create the company in 2010 following a messy breakup with Activision. They brought several former Infinity Ward employees along for the ride, and launched Titanfall as Respawn's debut IP nearly four years following its formation.
The fruit of the efforts of a 65-person development team, Titanfall wowed critics and gamers with its fast-paced action and gameplay. It won dozens of awards and was viewed by many as the next evolution of the first-person shooter, despite the shortcomings of the narrative. As an Xbox console exclusive, multiple reviewers also distinguished Titanfall as a key selling point for the Xbox One, a boost it desperately needed following its disastrous launch.
Buoyed by the success of its debut, Respawn announced Titanfall 2 for the Xbox One, Windows, and PlayStation 4 in 2015. The sequel released in 2016, building on the strong foundation established in the original with exhilarating gameplay, creative multiplayer modes, and an improved single-player campaign. Unfortunately, the title did not meet its sales targets, likely due to launching around the same time as Battlefield 1 and Call of Duty: Infinite Warfare.
"The game was successful, it sold well, but it didn't quite sell as well as it should have," Zampella told GameSpot in a 2017 interview. "Maybe because it was super crowded, the pricing was aggressive–it was a rough window to launch our game."
In the years following Titanfall's release, Respawn Entertainment underwent its own evolution. In 2014, Stig Asmussen, one of the masterminds behind the God of War series, joined Respawn as the game director for a new project. This project, later revealed as a third-person action-adventure game, turned out to be Star Wars: Jedi – Fallen Order, a title that has no ties to the world of Titanfall.
After publishing Respawn's first two games, Electronic Arts acquired the studio at the end of 2017. Then, at the start of 2019, Respawn rocked the gaming world with the surprise launch of Apex Legends, a free-to-play battle royale set in the same universe as Titanfall. Though Apex Legends has garnered a significant amount of popularity, awards, and praise, it was not the Titanfall entry many had expected.
"There are some people who think there are too many battle royale games or it's a fad, the world thinks we're making Titanfall 3 and we're not – this is what we're making," lead producer Drew McCoy told Eurogamer around the same time Apex Legends released. Now, over a year later, Apex Legends has just entered its fifth season.
Despite McCoy's words, Titanfall die-hards had cause to believe a third installment might still be on the way. The day after Apex Legends released, Zampella tweeted that the studio was working on additional Titanfall content for later in the year. That same day, Electronic Arts stated during an earnings call that Respawn was working on a "premium game" slated for release in 2019. This game would reportedly offer a "new twist" on the Titanfall setting.
Despite these assurances, Zampella revealed during a May 14, 2020 interview that Respawn is not working on any new Titanfall titles. "There's nothing currently in development. But it's always there," Zampella told IGN.
It's unclear whether the Titanfall project hinted at in 2019 has been cancelled, or if Respawn has passed the torch onto another studio. The former seems more likely than the latter, as Zampella made it clear that he would like to one day resurrect the Titanfall franchise. Unfortunately, it doesn't look like that will happen anytime soon, as Respawn seems to be focusing its attention elsewhere.
Star Wars: Jedi – Fallen Order was a hit, and EA CEO Andrew Wilson confirmed it was the first title in a new franchise earlier this month. Apex Legends continues to receive support and new content, and Respawn is also developing Medal of Honor: Above and Beyond, a virtual reality game slated for release later this year. 
According to Zampella and an EA spokeswoman, gamers can expect more information at EA Play in June, including some showings designed to bring "surprise and delight" to fans. You shouldn't expect Titanfall 3 to be one of those surprises, however.