Celebs You Never Knew Voiced Video Game Characters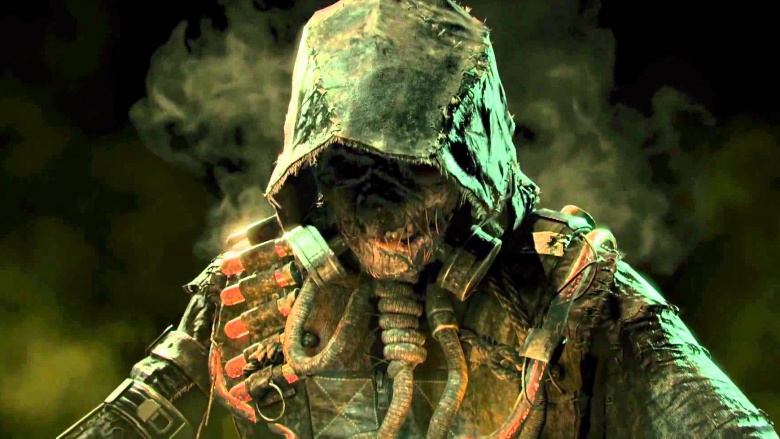 It's no secret that video games are big business, with big budgets, and big goals. If a publisher shells out a whole bunch of money for a game's creation, there'd better be some pretty huge sales, to earn that cash back—or else everyone's getting fired. One surefire way to help that happen is treating your game like a movie, and that includes casting top talent to offer up the voices (and sometimes even performances) of your wacky cast of characters. Here's a sampling of famous actors and actresses who've helped make your games a little more legit.
Jonathan Banks, Mark Hamill, John Noble - Batman: Arkham Knight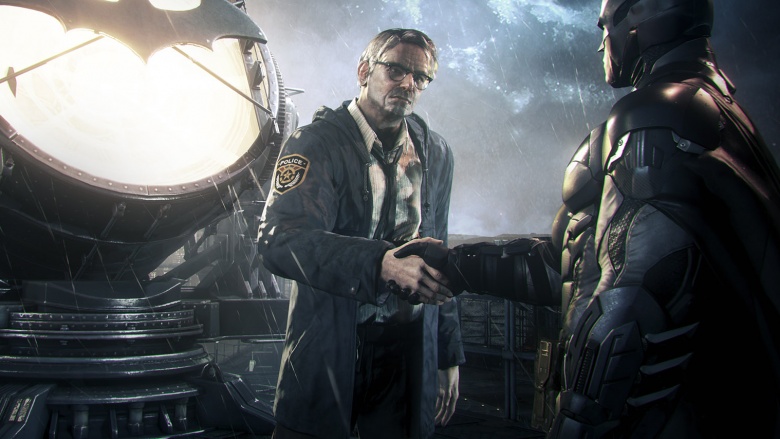 Batman: Arkham Knight, the third game in the franchise from developer Rocksteady, features some excellent voice acting all around. But three of its most important characters are voiced by some legendary actors. Jonathan Banks, best known in recent years for his role as Mike on Breaking Bad and Better Call Saul, takes on the role of Commissioner Gordon. Mark Hamill—a legend for bringing Luke Skywalker to the screen in the original Star Wars trilogy—reprises his role as Batman's arch-nemesis, the Joker. Hamill has actually provided the voice of the Joker going all the way back to 1992, when he first brought the character to life on Batman: The Animated Series. Then there's Scarecrow, voiced by John Noble, who's best known for his performance as Denethor in two of the original Lord of the Rings movies and his portrayal of mad scientist Walter Bishop on Fringe.
Kiefer Sutherland - Metal Gear Solid V, Call Of Duty: World At War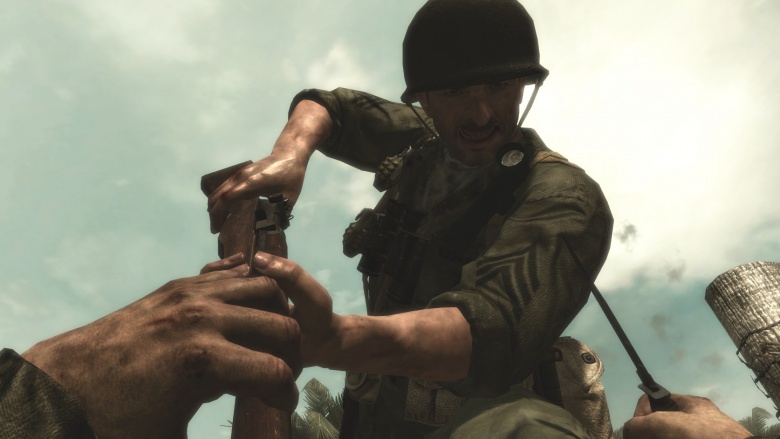 Appearing in movies and TV shows as far back as the '80s, actor Kiefer Sutherland has a list of credits as long as your arm. But he truly became a household name when he landed the lead role of Jack Bauer in 24, which enjoyed an eight season run from 2001 to 2010 (not counting its revival in miniseries form a few years later). A video game adaptation of 24 hit the Sony PlayStation 2 in 2006, representing Sutherland's first foray into video games. Shortly afterward, Sutherland dove into Activision's Call of Duty: World at War as Sgt. Roebuck in 2008.
But in 2014, Sutherland was cast in the role of Snake in Konami's Metal Gear Solid V, marking his biggest video game role ever—arguably one of the biggest video game roles in the industry, in fact. Despite Sutherland's acting talents, the casting didn't sit well with fans of the franchise. Starting all the way back in 1998, actor David Hayter had provided Snake's voice, with the original Solid Snake design from Metal Gear Solid actually having been modeled off of his face. Metal Gear mastermind Hideo Kojima has offered little in the way of justification for recasting Snake—but it's possible fans will take to Sutherland's performance if they give him a chance.
Advertisement
Matthew Perry - Fallout: New Vegas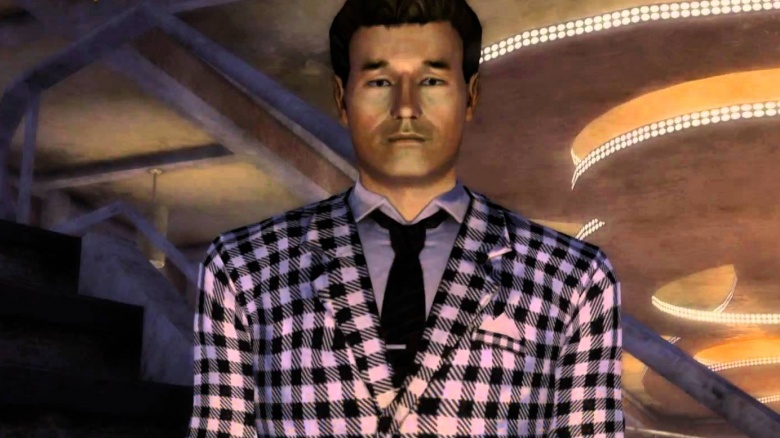 Most actors take on voice work for video games because it offers up a good paycheck without needing to diet or wear pants. Once in a while, though, an actor takes on a video game job because of the most important thing of all: love. That's the case with Matthew Perry, famous for his role as Chandler Bing on the hit '90s sitcom Friends. Appearing on the daytime talk show Ellen in 2009, Perry sat down on the host's couch and handed her an Xbox 360 console and a copy of Fallout 3.
"I played this video game so often that I injured my hand so severely that I had to go to a hand doctor, and get injections in my hand," he said. "Because I love this video game so much." The appearance garnered the attention of Fallout publisher Bethesda, and it didn't take long for the actor to earn a spot as the voice of Benny in Fallout: New Vegas in 2010. So, all you have to do to get cast as a video game character voice is become a famous sitcom actor, then talk about how much you love your favorite game on Ellen DeGeneres' couch. Simple!
Advertisement
Elijah Wood - Legend Of Spyro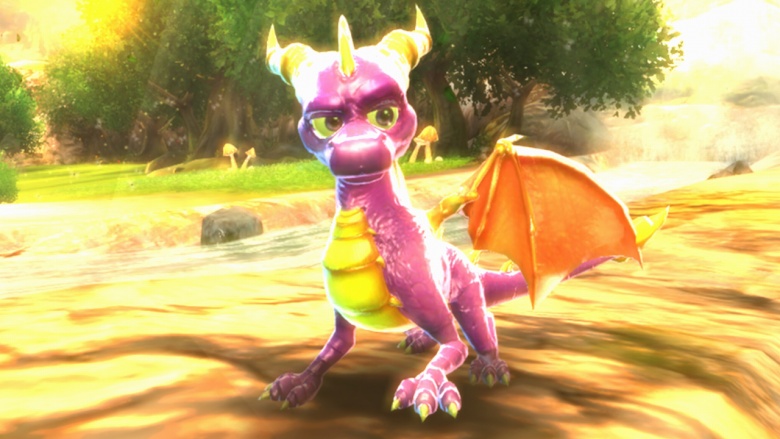 There must be something about taking on small characters embarking on big adventures that appeals to Elijah Wood. After spending several years of his life portraying the hobbit Frodo Baggins in Peter Jackson's epic Lord of the Rings trilogy, Wood agreed to provide the voice of the lead character in the Legend of Spyro trilogy.
While Wood appeared in all three games, from 2006 through 2008, the famous actors giving voice to the rest of the trilogy's cast of characters changed with just about every installment. Spyro's pal Sparx had three different actors: David Spade, Billy West, and Wayne Brady. Cynder, who starts as Spryo's enemy but becomes a love interest, was voiced by Cree Summer, Mae Whitman, and finally Christina Ricci. In fact, just about the only other character to enjoy the same actor from game to game is that of Ignitus, voiced by the legendary Gary Oldman. And, of course, the game wouldn't be complete without an appearance from Mark Hamill, playing the trilogy's main antagonist, Malefor The Dark Master.
Advertisement
Lena Headey, Carrie Fisher, Chloë Grace Moretz - Dishonored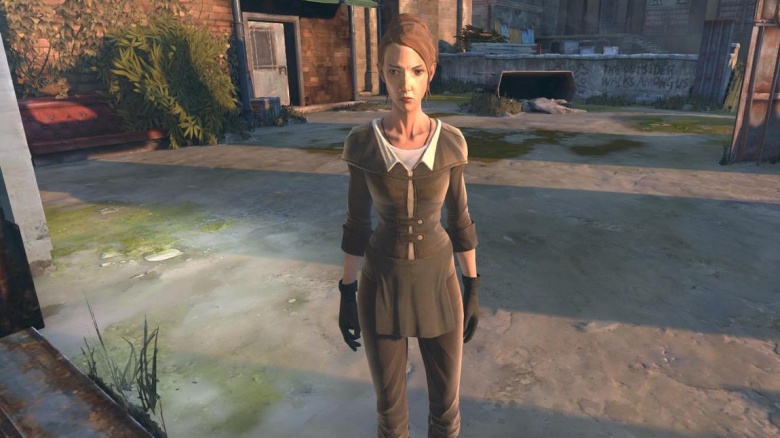 One of 2012's breakout hits was Dishonored, a first-person assassination game developed by Arkane Studios and published by Bethesda. Part of what made it so popular was its amazing gameplay and its fully realized, steampunk-style London. Even better, it features an all-star voice cast that wouldn't be out of place in a high profile TV drama or a movie released just in time for the Academy Awards voting season.
There's Game of Thrones' Lena Headey as Callista Curnow, Mad Men's John Slattery as Admiral Havelock, Chloë Grace Moretz from Kick-Ass as Lady Emily Kaldwin, and Michael Madsen as the game's big bad, Daud. Then there's also Oscar-winner Susan Sarandon as Granny Rags, Lord of the Rings' Brad Dourif as Piero Joplin, and a cameo from Star Wars' Carrie Fisher thrown in for good measure. It's actually kind of surprising that Fisher would show up here, but, for once, Mark Hamill is nowhere to be found.
Advertisement