What's The Difference Between The PS5 And The PS5 Digital Edition?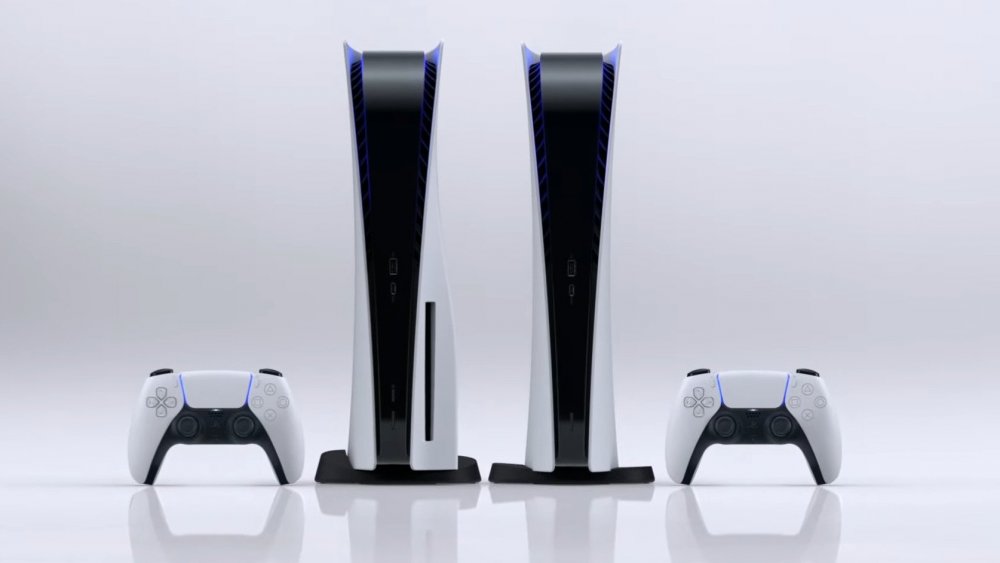 Thousands of people tuned in to Sony's PlayStation 5 event on Thursday, June 11 to learn about upcoming games and the console's hardware. Sony did not disappoint, offering viewers the first look at the PS5's black-and-white design. The company also revealed that the PlayStation 5 will have two versions, both of which stand vertical. One version has a 4K Blu-ray drive, and the other is fully digital.
Advertisement
Although additional information is scarce at this time, you can see the PlayStation 5 Digital Edition has a sleeker look to it, while the standard version includes a bit of a protuberance that interrupts the symmetrical, tapered lines. The move to eliminate the drive seems inevitable but also a touch risky given how many games are sold or rented through places like GameStop and other brick-and-mortar retailers. 
The digital version will likely cost less than the version containing the 4K Blu-ray drive. This might make it more appealing to early adopters working off a budget come Holiday 2020.
Technical specifications for the PlayStation 5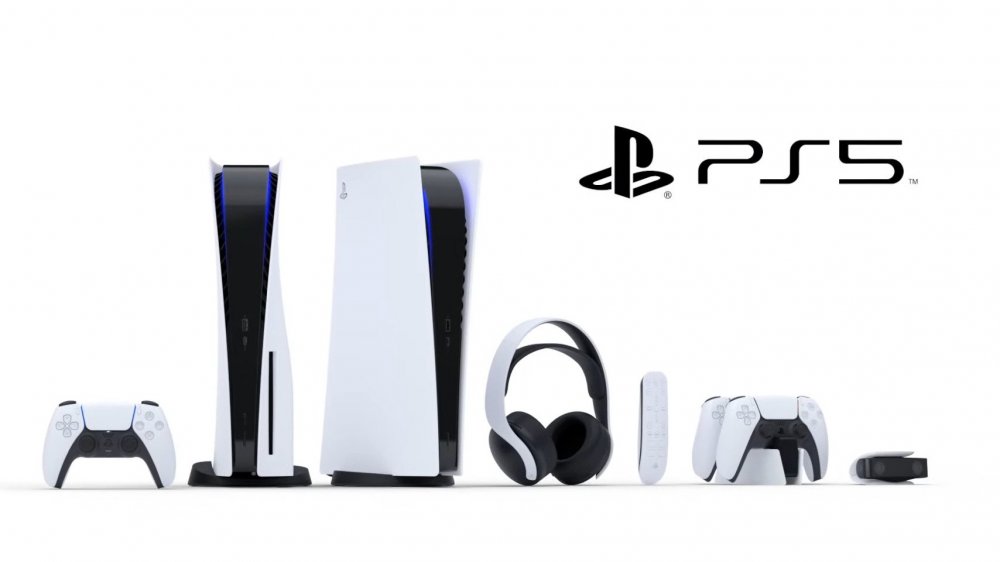 Back in March, Sony revealed the PlayStation 5 will have an AMD Zen 2-based CPU with 8 cores at 3.5GHz,  16GB of GDDR6 memory, 10.28 TFLOPs of processing power, and a custom 825 GB SSD that will offer faster loading times. Its custom GPU is based on AMD's RDNA 2 architecture.
Advertisement
The new console will have ray-tracing for more realistic effects. Plus, it'll be backwards compatible with many of the PS4's games. Sony also announced the PlayStation 5 will offer a media remote, which is a definite plus for those streaming Netflix through their gaming console.
This information sounds great, but PS5 exclusive titles and cost will also help determine how well the system sells come launch time. Sony has shared some intriguing sneak peaks regarding upcoming games, but has yet to announce a price. The company certainly knows how to leave gamers wanting more.