Horizon: Forbidden West PS5 - What We Know So Far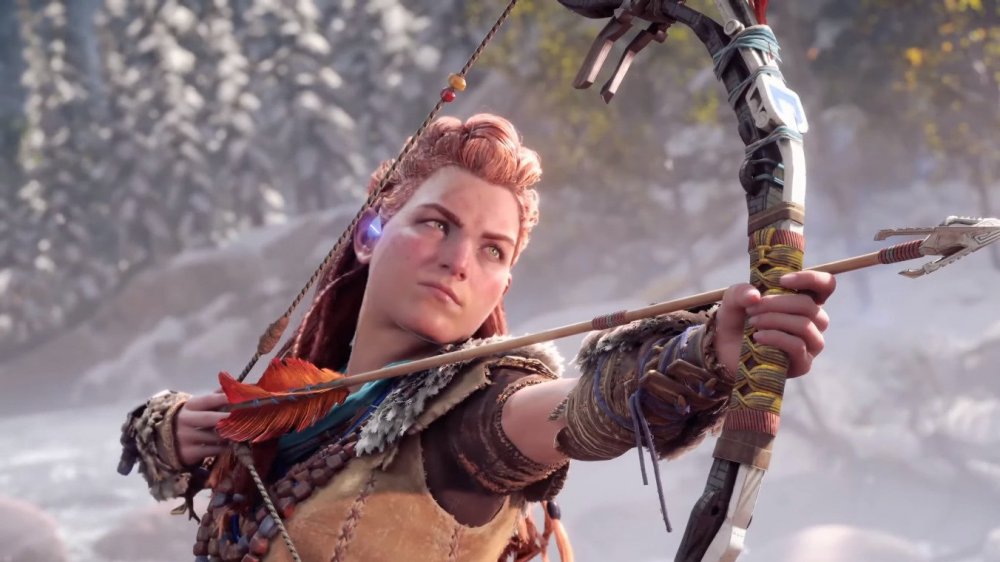 Sony's June 11 PlayStation 5 event revealed a sequel to Horizon: Zero Dawn is coming to the next-generation console system. Called Horizon: Forbidden West, this installment seems to pick up where the story left off in the original, with the same protagonist and an open world full of robotic creatures.
Advertisement
Set as a PlayStation 5 exclusive, much like its predecessor was for the PlayStation 4, Horizon 2 is being developed by Guerrilla Games. The reveal trailer has gamers excited about a new installment to the action role-playing title, which was well received in 2017. The first Horizon game was actually set to be ported to PCs sometime in Summer 2020. Now that Sony has announced the sequel, Horizon: Zero Dawn's PC debut seems imminent.
Rumors have circulated for years that Horizon 2 was in development, so the confirmation that it's actually coming is welcome news. Details are slim at this point, but here's what we know so far about this much anticipated sequel.
What is the release date for Horizon: Forbidden West?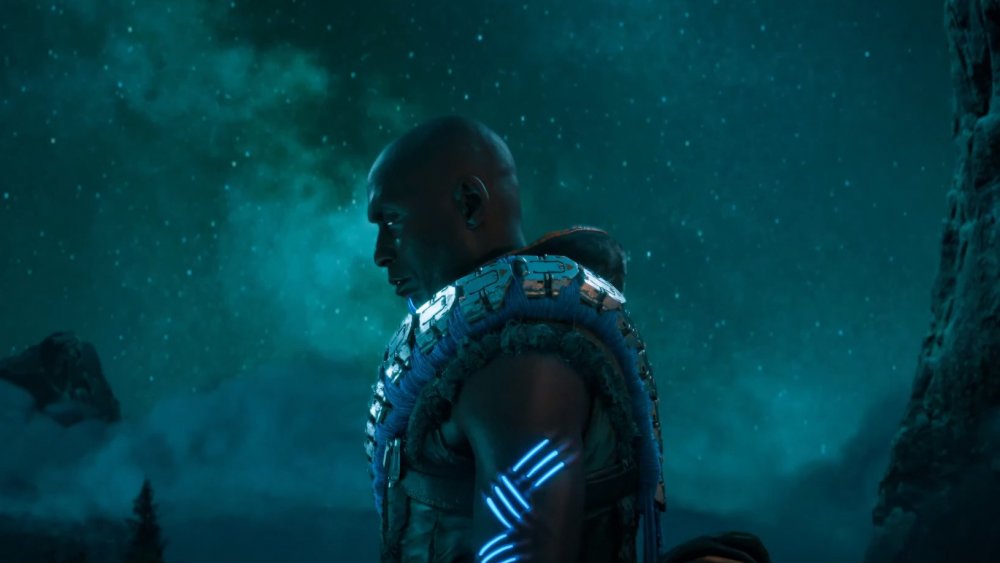 Unfortunately, Sony has yet to share a release date for Horizon: Forbidden West. The PlayStation 5 is due out during the holiday season in 2020, which basically means it'll launch within the October-December time frame. It looks like Horizon 2 won't be among the launch titles.
Advertisement
Previous rumors about the existence of a Horizon: Zero Dawn sequel indicated the game wouldn't be available until 2021, which is still earlier than many industry-watchers expected it. Game director Mathijs de Jonge confirmed these rumors in a June 17 follow up video building on the June 11 reveal, stating, "We're aiming to release the game next year in 2021."
This is a title fans will be watching for, although whether or not it'll be as good as its predecessor remains to be seen.
Does Horizon: Forbidden West have a trailer?
Pretty much all that's known about this game stems from the reveal trailer, which was a standout during Sony's exciting PlayStation 5 "The Future of Gaming" event. It shows off some gorgeous scenery, complete with amazing landscapes, water effects, and good old organic animals. It also features some fascinating futuristic creatures designed to resemble ordinary animals (check out that robo-elephant). It looks like Horizon: Forbidden West will add some underwater gameplay and offer exciting new enemies to battle.
Advertisement
Beyond that, it looks like Aloy is trying to stop new dangers from coming to her home, and her great adventure is set to some stunningly evocative music (frankly, all the music used during the Sony presentation was stellar). If this teaser is any indication, this is going to be one mind-blowing title, and you're definitely going to want to keep your eyes on this one. Stay tuned for more details.
What is the plot of Horizon: Forbidden West?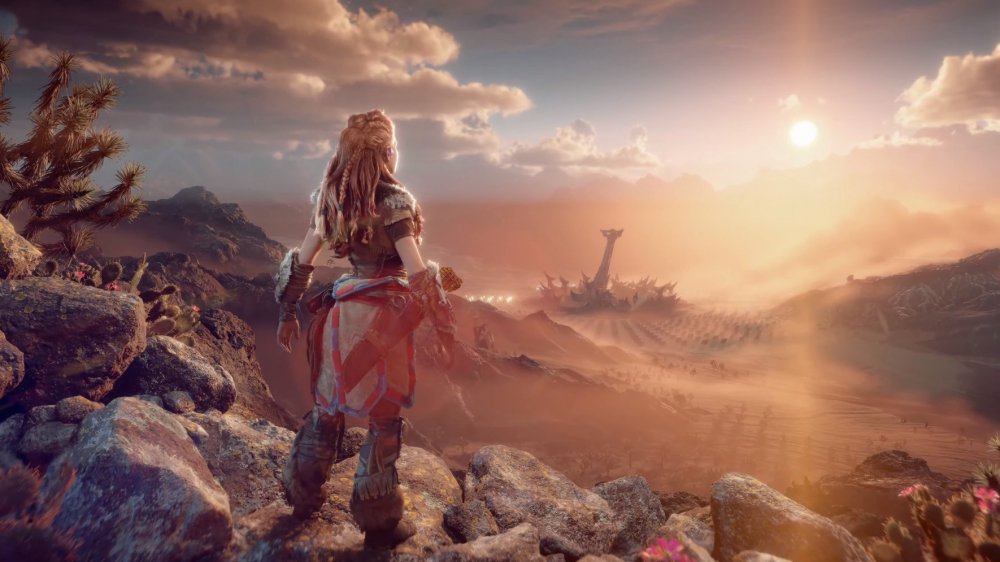 The first Horizon game takes place in the 31st century in a post-apocalyptic setting where increasingly aggressive machine-like creatures dominate the world and humans live in small, technologically-limited tribes. The protagonist is a young hunter named Aloy, who spends much of the game fighting these robotic menaces as she uncovers the sobering truth about the technological advances that humans enjoyed before ultimately being destroyed by their own AI creations. 
Advertisement
The setting is part of the game's appeal, since Horizon: Zero Dawn unfolds in a land that feels a bit like the American West, complete with rugged and unforgiving landscapes. In the second Horizon game, Aloy apparently heads west to continue unveiling the mysteries surrounding the origins of her world. Unfortunately at this point, Guerrilla Games hasn't shared much else, and you may have to wait a bit before receiving additional information.