This Is Not The Miles Morales News Fans Wanted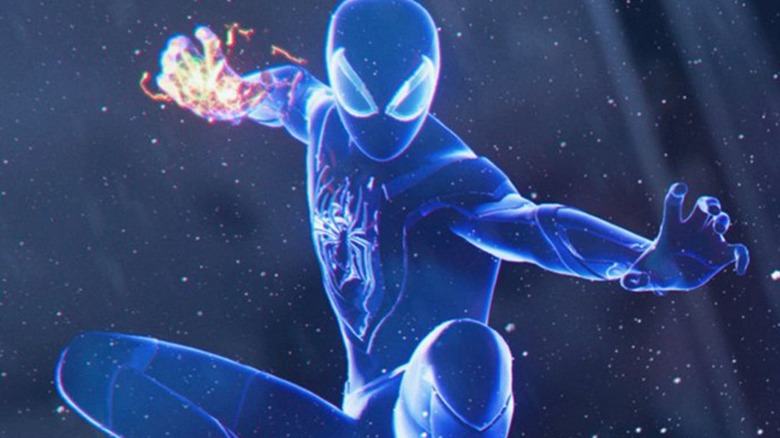 Insomniac Games delighted fans with the recent reveal of Spider-Man: Miles Morales, the new title spinning off from the massively successful Marvel's Spider-Man. While there is still a sequel in the works for Marvel's Spider-Man, this new standalone game aims to bridge the gap between the two main entries. 
Fans of the first game and Miles Morales as a character were thrilled to see the new game being announced, but there were several questions left. What is the plot? Who are the villains? Is this a DLC, an expansion, or a full game in its own right? There was quite a bit of confusion over that last question, with some early reports indicating that Spider-Man: Miles Morales was just a DLC pack rather than a complete experience. This was obviously a disappointing prospect for folks who had waited quite a while to truly see Insomniac's version of Miles in action.
Luckily, this turned out to not be the case. Miles Morales aims to tell a full new story featuring the titular character. On the downside, however, it will be markedly shorter than the first installment in the series.
In fact, we may have an idea of how long the game actually is at this point. In a recent post to the official PlayStation blog, Spider-Man: Miles Morales creative director Brian Horton covered several questions that fans have had about the game. In the course of the post, he compared the scope of the new game to the latest installment in the beloved Uncharted series.
Horton wrote, "We know a lot of you want to know how big this game is ... You'll experience a full story arc with Miles, one that's more akin to a game like Uncharted: The Lost Legacy in terms of overall scope."
He further described the game as "an important, heartfelt, emotional and essential experience to expanding the Marvel's Spider-Man universe."
In other words, this game is significantly larger in scope than just a DLC chapter, but it's not nearly the length of a full AAA gaming experience like the original Marvel's Spider-Man. The key to figuring out this game's length is the comparison to Uncharted: The Lost Legacy. That was a stand-alone game that expanded on the story and supporting characters from Uncharted 4: A Thief's End. While it was a fun and rewarding experience that gave a few of its characters some satisfying arcs, it was also designed to be a much shorter experience from the core series.
According to How Long To Beat, it only takes around seven hours to complete Uncharted: The Lost Legacy. That runtime can be padded a bit if you take the time to hunt down various Easter eggs and hidden items in the game. This is an important distinction when you take into account how chock full of Easter eggs, references, and collectibles Marvel's Spider-Man was. Still, fans are likely to be pretty bummed out by the news that Spider-Man: Miles Morales is a significantly shorter experience than the original game.
Despite the disappointment surrounding the runtime, there are a few reasons to be excited about the new game. With the advancements made on the PlayStation 5, we can expect the game's design to live up to its wild storyline. According to Horton's blog post, Spider-Man: Miles Morales will feature almost instantaneous loading times and 3D audio, as well as fully overhauled character models and assets. Not to mention, the haptic feedback that the DualSense controller is capable of will make it so that the game will feel as immersive as it looks and sounds.
Horton also talks about some of the details of the game's plot, and it sounds like that short runtime will be packed to the gills with action. The game will take place during the winter in a Harlem covered with snow. This alone should give swinging through the city a different feel from the sunny New York of Marvel's Spider-Man.
Peter Parker will be around, but the story is fully focused on Miles and his origin story as he trains to become a superhero. According to Horton, the story will drop players in "just before Christmas break, [when] a war between an energy corporation and a high-tech criminal army has broken out." In other words, we can expect plenty of high-tech villain shenanigans in this latest chapter. 
Spider-Man: Miles Morales will be swinging exclusively to PlayStation 5 this holiday season. Until then, maybe this is a good time to revisit the first game and see how Miles' story began.