Billy Mitchell Has His Records Reinstated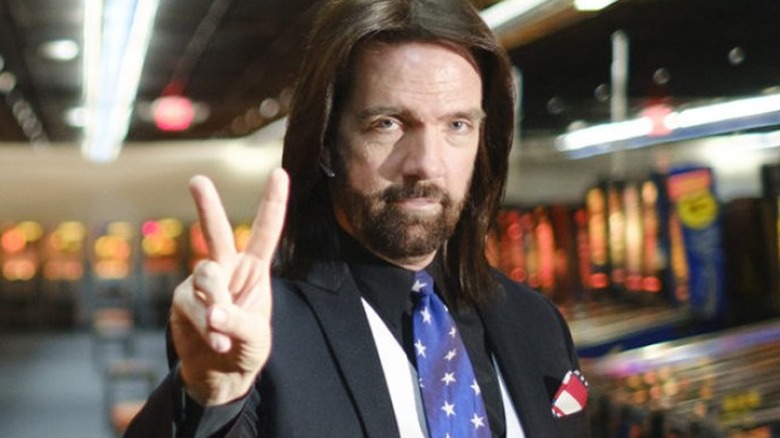 After a series of drawn out legal proceedings, it appears as though Billy Mitchell has won the day. For those unfamiliar with Mitchell and his prominent place in the world of video games, he was the previous record holder for some of the most impressive high scores in arcade gaming. From 1982 to 2010, Mitchell set multiple records in Pac-Man and Donkey Kong. His reputation led to him being heavily featured in the documentary film King of Kong: A Fistful of Quarters.
However, Mitchell's records were removed from both Twin Galaxies' arcade leaderboards and Guinness World Records' listings when he was accused of cheating his way to victory. According to a report from Ars Technica, it appears that this decision has now been reversed.
In a statement and accompanying video released by the organization, Guinness World Records Editor-in-Chief Craig Glenday explained that Guinness had conducted a thorough investigation into the many videos of Mitchell's gameplay. The organization compared its notes with those of pro gamer (and current Donkey Kong record holder) Robbie Lakeman, as well as the testimonies of multiple witnesses. In the years since the cheating allegations surfaced, Mitchell has maintained that many of these records were achieved in full view of witnesses and referees, making it basically impossible for him to have fabricated the results.
This was backed up by Robbie Lakeman's analysis. He said, "After reviewing Billy's gameplay and reproducing similar games myself, I can honestly say that this is legitimate gameplay."
At the end of the day, according to Craig Glenday, Guinness was convinced that there wasn't enough evidence to take away Mitchell's records. The decision was made to reinstate the most recent record data. As Glenday explained, "In cases such as this where there is debate, we would typically defer to the original contemporaneous adjudication, and this is the case here."
Back in 2018, Twin Galaxies removed Billy Mitchell's records from its leaderboards following allegations that Mitchell had used a MAME arcade emulator to achieve his high scores. MAME playthroughs are strictly against the rules for setting and maintaining records, although Mitchell maintains that he didn't achieve his scores on such a program. Still, he was also banned from participating in anything that would involve Twin Galaxies' competitive leaderboards.
When his scores were likewise removed from the Guinness Book of World Records, Mitchell resorted to legal action. According to his defense, Mitchell's name had been unfairly smeared in the process of all of this arbitration concerning his scores. He likewise expressed a belief that Twin Galaxies had not properly examined his scores or the hardware he'd been playing on. 
According to Mitchell, "The most cursory unbiased investigation would have revealed beyond doubt that the record-breaking Donkey Kong scores were not played on emulation software in private places but were actually played on certified arcade boards in front of hundreds of people." He referred to Twin Galaxies' decisions in this matter as "reckless."
In other words, it has been a long and grueling process. However, according to Mitchell, the first steps toward his public redemption actually began last year. Back in December, Mitchell tells Ars Technica, Guinness World Records had already informed him of the decision to reinstate his records on its end. However, the other legal proceedings had to all be tied up before a formal announcement could be made.
It should be noted that Twin Galaxies' original founder, Walter Day, has been a supporter of Mitchell's throughout this process. When asked to weigh in on the reinstatement of Mitchell's records, Day remained enthusiastic concerning Mitchell's talents. "I had faith it would turn out this way. All of those people who were part of the old days who played the old games and saw Billy Mitchell play—they knew that he was completely capable of getting these records," he said, adding that MAME wasn't an option when Mitchell was first starting out in "the golden age."
In fact, this is a major victory for Mitchell in more ways than one. Mitchell and others have expressed disappointment with the way he was portrayed by the media in the past, particularly in the film King of Kong. In that movie, he was poised as something of a villain and a bully, a portrayal that many have claimed isn't representative of his demeanor in real life. 
This latest decision to reinstate his records may go a long way towards repairing his public persona. It will also be interesting to see if this kicks off a trend of other former records being re-examined and reinstated. Only time will tell. In the meantime, it looks the King of Kong is on the rise once again.