Microsoft Reveals The Tragic News About Mixer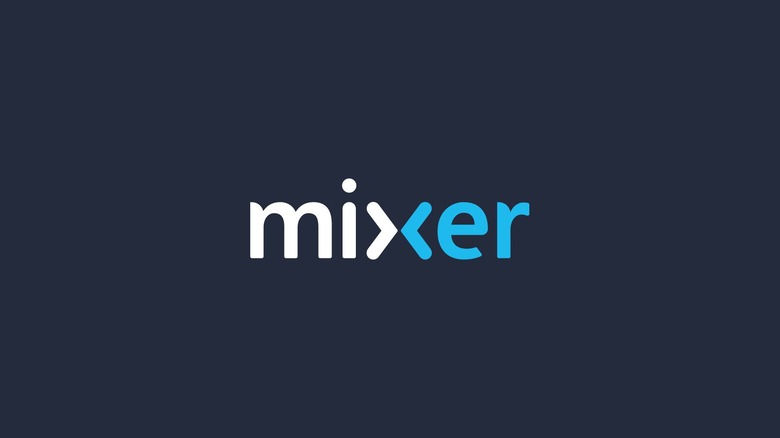 On June 22, Microsoft rocked the gaming industry with the surprise announcement that it plans to shut down Mixer, its fledgling streaming platform.
The service first launched in 2016 under the name Beam. Microsoft acquired the platform later that year, before re-branding it as Mixer in 2017. Mixer seemed to slowly gain traction thanks to integration with Windows 10 and Xbox One, and exclusive agreements with big name streamers like Ninja and Shroud. Unfortunately for Microsoft, these efforts proved too little, too late.
Advertisement
"We started pretty far behind, in terms of where Mixer's monthly active viewers were compared to some of the big players out there," Microsoft's Phil Spencer told The Verge.
Not all is lost, however. In addition to plans to shutter Mixer, Microsoft revealed a new partnership with Facebook Gaming. Over the coming weeks, the company will shepherd Mixer viewers and streamers over to its former rival. "I think the Mixer community is really going to benefit from the broad audience that Facebook has through their properties, and the abilities to reach gamers in a very seamless way through the social platform Facebook has," continued Spencer.
Through this transition, Microsoft clearly hopes to expand the reach of its imminent game streaming service, xCloud. The company has not been shy about its desire to reach 2 billion users with the cloud gaming solution, and Mixer simply wasn't up to the task. Facebook Gaming, however, has the potential to target much larger audiences.
Advertisement
While the move could serve up a long term payoff, Mixer streamers and viewers might be less enthusiastic about the more immediate consequences. According to The Verge, current Mixer Partners will automatically receive partner status on Facebook Gaming; however, anyone using the Mixer monetization program will only receive "eligibility" for Facebook's Level Up program. Viewers with outstanding Ember balances or subscriptions will receive Xbox gift card credit.
What about streaming celebrities Ninja and Shroud? It seems they have the choice to start over once more with Facebook Gaming or move to a different platform. They could even attempt to return to Twitch.
Mixer will officially shut down on July 22, at which point all Mixer sites and apps will automatically redirect to Facebook Gaming.