The Last Of Us 2 Gets A Controversial Petition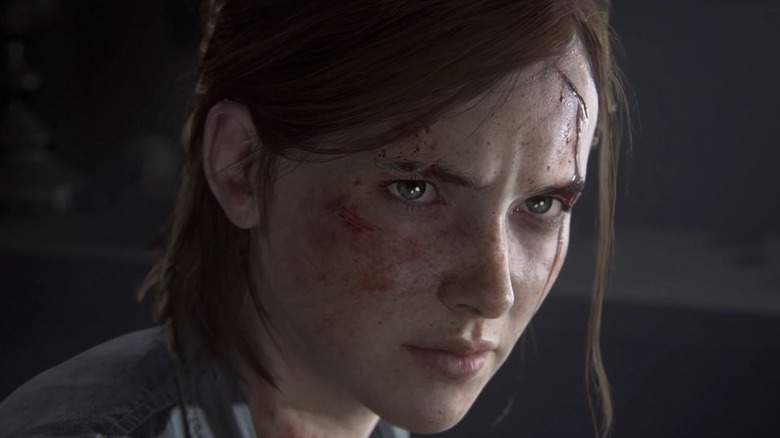 If you have yet to play The Last of Us Part 2, beware of mild spoilers ahead for the game's storyline and gameplay.
The Last of Us Part 2 has only been in stores for less than a week, but it has already proven to be divisive among fans of Naughty Dog's post-apocalyptic franchise. It has proven so controversial, in fact, that a large group of fans have started a petition to get Naughty Dog to start from scratch on the dark sequel. That's right; a petition on Change.org has begun that aims to have the storyline for The Last of Us Part 2 receive a major overhaul from director Neil Druckmann and writer Halley Gross. 
Without getting into major spoiler territory, the petition mentions several issues that fans have taken with the game. Chief among them is a character death that rubbed plenty of people the wrong way. These fans feel like the new game and its significantly darker and more violent tone has betrayed the spirit of the first game and led the series down a path that they don't want to follow.
While that character death is the main point of contention mentioned in the petition, it's worth mentioning that this isn't the only issue that players have taken with the game. Others have felt that there has been a bit of a bait and switch regarding Naughty Dog's promises regarding the game vs. the final product. 
For instance, some people have a problem with the fact that Ellie isn't the only playable character in the game. After months of telling gamers that Ellie would be the game's sole playable character, fans were surprised to play as the character of Abbey so early in the game. This is meant to make players identify with Abbey before she does some unthinkable things in the game, much like Ellie. However, this decision has seriously divided fans. In fact, this is another of the points mentioned in the petition. Some players are very frustrated with the idea of playing as Abbey and want that aspect removed in their proposed remake.
The petition is currently at over 23,000 signatures and climbing. It seems that there is a hope among these fans that Naughty Dog will take a cue from EA. Following the intense fan backlash to the ending of Mass Effect 3, a DLC was released for that game that expanded on the ending and helped to give a bit more closure. The only problem was that the overwhelming majority of fans still didn't love the ending, expanded or not. This prompted modders to create their own endings for the game and release them to fans. 
Also, it's worth noting that the major issues that fans seem to have with the storyline of The Last of Us Part 2 occur within the first few hours of the game's runtime. In other words, it's not the kind of thing that could be "fixed" by a DLC chapter. These fans won't be placated unless there's a drastic overhaul of the game's entire script and story progression.
Unfortunately, it just doesn't seem like that's possible. For one thing, The Last of Us Part 2 took quite some time to complete. It was also the center of controversy surrounding the amount of crunch that went into making the game. Specifically, Naughty Dog has been accused on more than one occasion of pushing its team to the limit, resulting in unpaid overtime and insane work hours.
At the time, games journalist Jason Schrier wrote, "Naughty Dog has built a culture of perfectionism, where games have to be great, no matter the human cost."
In fact, one person pointed out on Twitter that this whole petition feels kind of hypocritical on the part of these fans. This person pointed out that it didn't make much sense to come down on Naughty Dog for apparently overworking employees, only to turn around and demand that the same team immediately remake an entire game from scratch.
This kind of fan backlash hasn't just been limited to the video game industry. A few years ago, angry fans started a petition asking Disney to not only strike Star Wars Episode VIII: The Last Jedi from canon, but to completely remake the film to their liking. Needless to say, that never came to pass, despite the number of signatures.
While it's impressive that so many fans are so passionate about wanting to see these changes implemented, it's probably not going to happen. If you've gotten this far and have not played the game yet for yourself, The Last of Us Part 2 is currently available for PlayStation 4.