Xbox Wants Your Next-Gen Upgrades To Be Free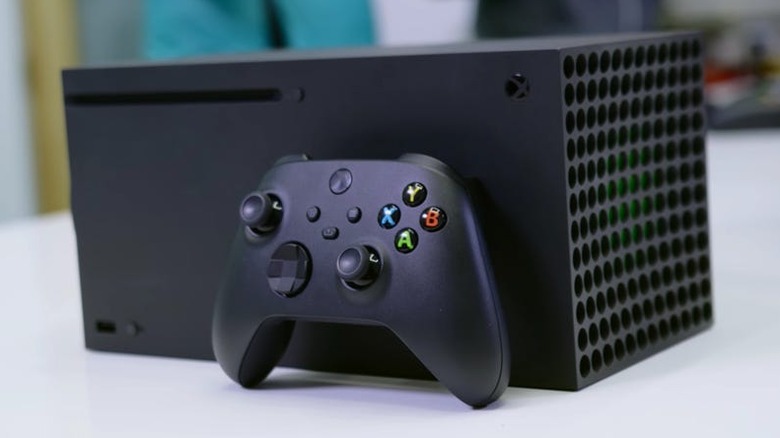 One of the most interesting aspects of the upcoming console generation is the concept of Smart Delivery. Through this program, Xbox intends to make it so that gamers only have to purchase a cross-gen title once to be able to play it on the full range of Xbox consoles. The idea of being able to upgrade to the best version of a particular game is very exciting, and some other companies are beginning to follow suit. 
However, it looks as though Xbox is making huge efforts to sweeten the pot in regards to Smart Delivery. According to a recent report from Video Games Chronicle, Xbox has been talking to developers and publishers to try to ensure that all of these upgrades are offered free of charge. 
Apparently, there has been a bit of concern from Microsoft that some publishers would try to sell upgrades as a form of DLC. A spokesperson for Microsoft told VGC, "developers and publishers ultimately decide how they deliver their games, and we work with them to provide the best possible experience based on their needs."
However, according to VGC's sources, Microsoft is strongly urging publishers not to charge for these upgrades. These same sources say that publishers that choose not to participate in Smart Delivery are being encouraged to adopt their own programs for upgrades, hopefully still free of charge or at a steep discount.
If it is true that Xbox has been reaching out to developers and publishers in such a way, this could be a big factor in ensuring the Xbox Series X's success. It should be noted that Sony has a similar concept in place for next-gen upgrades for games. However, Sony has explained that its version of smart delivery is left entirely up to the whims of the individual publishers. 
In other words, while Xbox is pushing to make upgrades a reality across its entire library, Sony is allowing the publisher to decide whether or not it wants to make an upgrade available. This could mean that some publishers will go ahead and offer a PlayStation 5 upgrade because they're already offering one for the Xbox Series X. On the other hand, we could see publishers offering upgrades for one and not the other. It could help offset some costs of production if only one of the two consoles gets the free upgrade. Some of the messaging here is unclear from both publishers, so hopefully we'll get a bit of clarification soon.
Fans want the option of choice, but ultimately, the idea of being able to automatically play the latest and greatest edition of a game may prove to be the tipping point for some folks who are on the fence. The fact that these upgrades will probably all be free on the Xbox Series X may have some diehard gaming fans already reaching for their wallets.
However, some individual developers have made it clear that they plan to offer similar upgrade plans. For instance, we've already heard that CD Projekt Red will be offering a free upgrade for Cyberpunk 2077 for both the PS5 and Xbox Series X next year. Then there are programs like EA's Dual Entitlement initiative. This is the company's own version of an upgrade plan, which offers players a next-gen upgrade for their games — provided they have purchased the game physically. Apparently digital copies of EA games aren't being considered for this program. This would seem to leave plenty of dangling questions in regards to the PlayStation 5 Digital Edition and the rumored Xbox Lockhart console, which allegedly has no disc drive either.
It's presumed that upgraded versions of console games will bear Microsoft's new "Optimized for Xbox Series X" badge. This is a marker designed to show players that they are indeed enjoying a piece of content created with the Xbox Series X's capabilities in mind. As this is meant to be seen as a seal or quality, it would definitely make sense for Xbox to be pushing for a more unified stance on Smart Delivery upgrades.
As mentioned previously, there are still a few questions regarding how these next-gen upgrades will truly be rolling out. Hopefully both Xbox and PlayStation will give players a clearer picture of how this will work in the near future. It's likely that many of these deals are still being drawn up between game publishers and consoles. Still, it's worth remembering that the new console generation is set to launch this holiday season. In other words, the sooner these questions are cleared up, the easier it will be for fans to decide which system to snag.