Chad Michael Collins On How He Really Feels About His Call Of Duty Role - Exclusive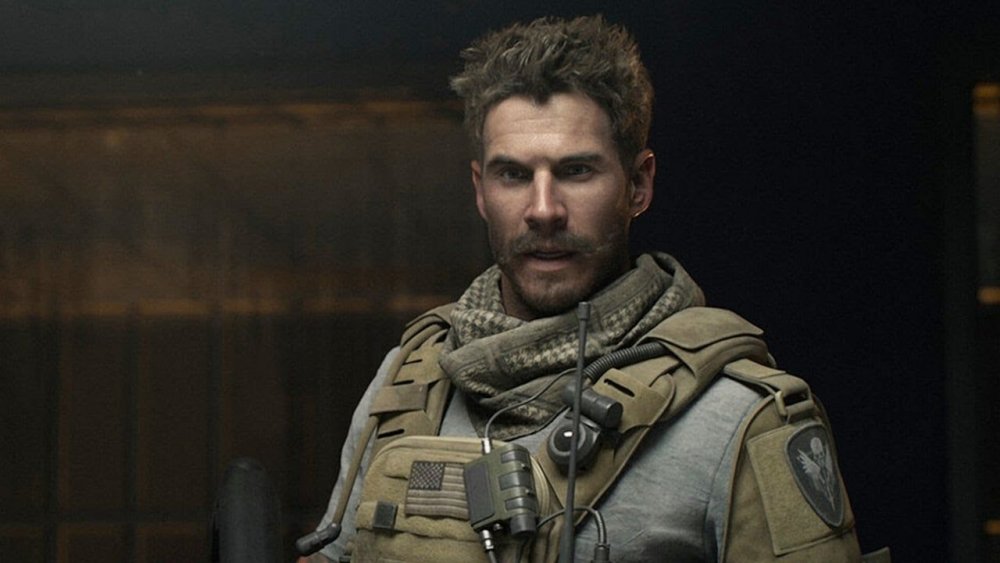 Infinity Ward/Activision
Chad Michael Collins has had quite the successful career in film and television. In addition to his role of Brandon Beckett in five Sniper movies — including Sniper: Assassin's End that was released on June 16 — he's also had prominent roles on Creepshow, MacGyver, and Extinct. Additionally, Collins has made a name for himself in the video game industry — working on 2017's Hidden Agenda and more recently on 2019's Call of Duty: Modern Warfare, bringing to life the character Alex.
Advertisement
The newest Call of Duty smashed records when it first came out. In the first three days of launch, the game generated $600 million in sell-through revenue. It also broke records for becoming the best-selling "premium" game for 2019, best-selling Call of Duty ever on PC, and best digital opening for any Activision title. The Call of Duty brand is clearly still going strong, and Collins is now an integral part of that legacy.
In an exclusive interview with Looper to talk about his latest film, Sniper: Assassin's End, Collins took some time to discuss how he feels about his role in Modern Warfare and how he's connected with that fanbase. 

Playing Alex in Call of Duty: Modern Warfare was a comprehensive acting role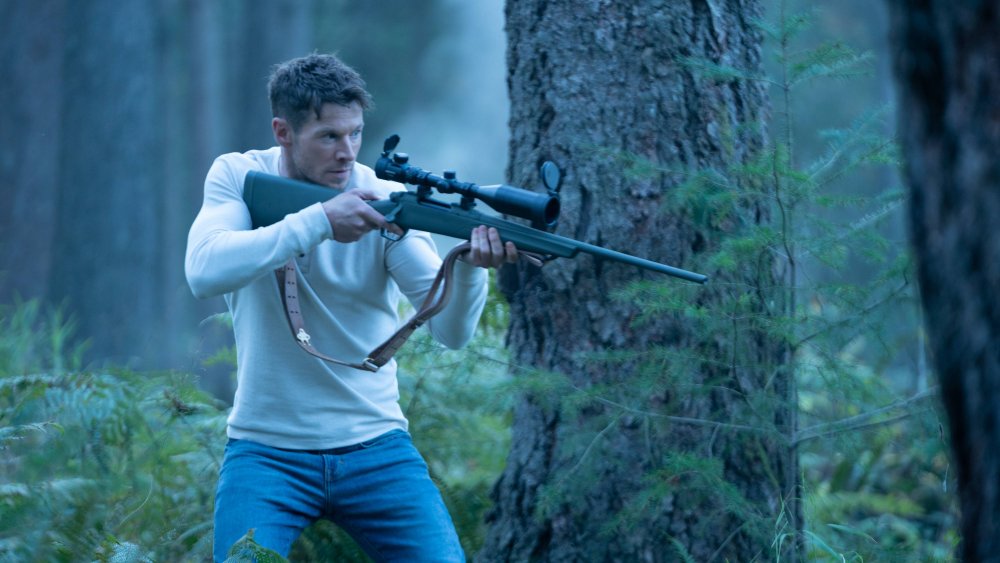 Destination Films/Sony Pictures Home Entertainment
These days, acting in video games is more than just recording voiceover. As Collins points out, it's a full acting exercise. 
"The fun thing about working on Call of Duty was that it was a full performance capture, face capture, motion capture, and voiceover performance," Collins said. "Luckily, I was able to kind of book the role in more of like a television film kind of audition sort of way."
Advertisement
While Collins may not appear on screen directly in Call of Duty: Modern Warfare, he did have to get down and dirty to do the part justice. As Collins told Looper, "It's challenging to be in a voiceover recording booth, trying to do the grunts and groans and efforts and everything else. It's actually a lot easier to get that audio when you're there doing it." 
He elaborated, "So in Call of Duty and the Sniper films, luckily I get my hands dirty and all of the sound effects are there. It saves me from the awkwardness of having to go through a fight scene while standing six inches away from a microphone, trying to make it up."
It all leads up to a more authentic performance — with just as much work going into voicing a video game character as playing a sniper in a live-action film. 
Advertisement
Comparing Alex to another character Chad Michael Collins has played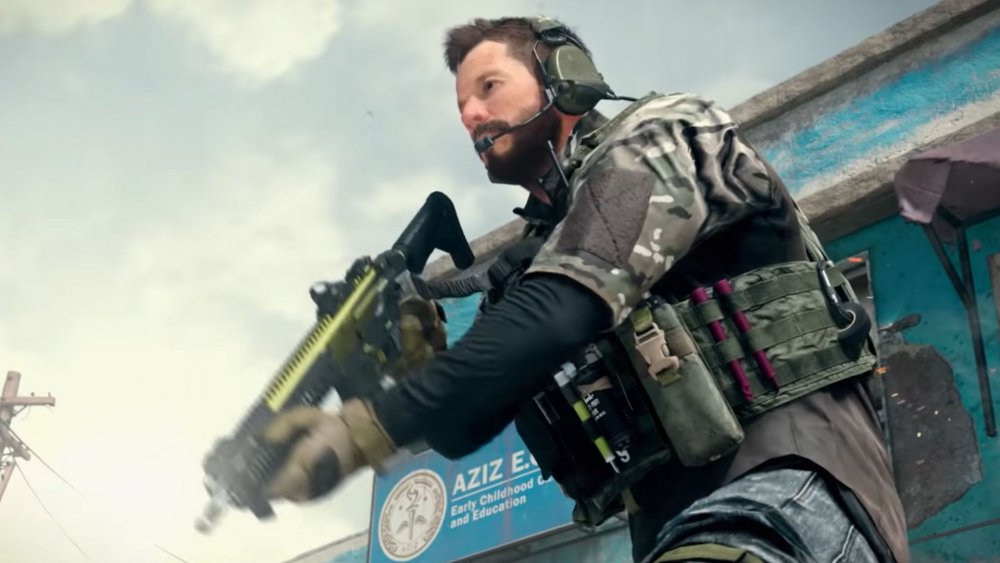 Infinity Ward/Activision
In Call of Duty: Modern Warfare, Alex is a special operative of the C.I.A. who becomes embedded in the Urzikstani Liberation Force. In the Sniper movies, Brandon Beckett is a special ops sniper. There are a lot of similarities between the two characters, but when Collins spoke with Looper, he brought up how the things that are the same go a lot deeper than just the surface-level factors.
Advertisement
"The people in charge are not always right or don't always have the best interest in mind. [Both Alex and Brandon are] true North on their moral compass. It causes them to question things sometimes. And I think that that has been explored with both of the characters, which I find really interesting," explained Collins. "These are good guys who want to do good. And at times, they feel like [their] attentions and agendas don't sync up with that. They've got a good heart , and they feel like they're hamstrung at times with not being able to help and see things through. I think both of these characters have kind of explored that in that way, which I find to be really interesting throughout."
Collins seems to have a knack for playing good men forced to operate in a murky system, and that's just the way fans like it.
Advertisement
Interacting with the Call of Duty fanbase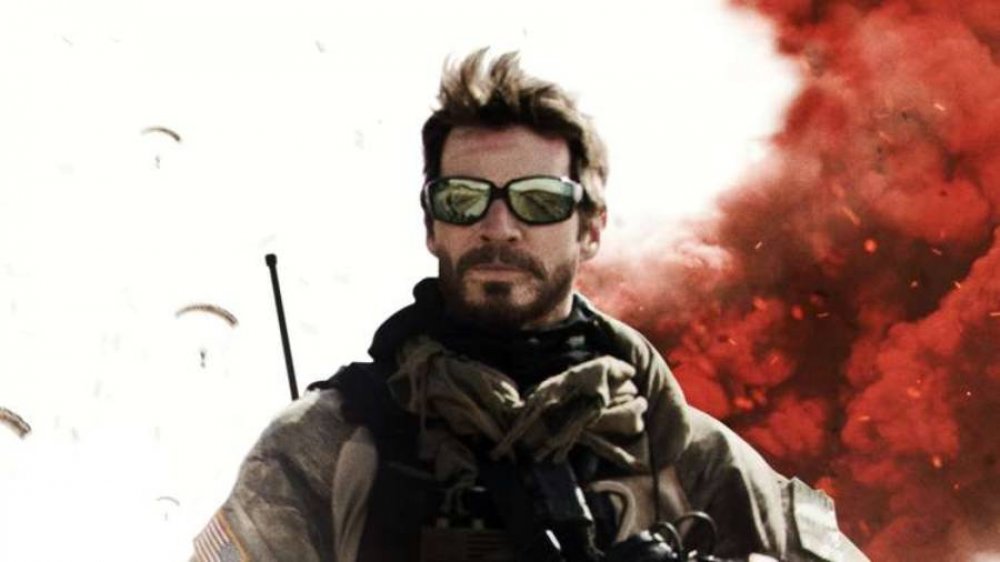 Infinity Ward/Activision
Call of Duty is one of the most popular video game franchises of all time, making a big impact when the first game came out in 2003. Sixteen years later, Collins entered a world that had already firmly established — and to hear him tell it, it's been a blast, largely due to the fans.
Advertisement
"It's never lost on me as an actor that we get to do what we love to do because people watch and people play, and there are fans and audiences around the world who love the stuff that we're putting out there," said Collins. "So it's always important to me to thank them, engage with them, read their comments, share their stories and everything else, and reach out and connect with them in all the ways that I can — whether it's a Sniper movie or the Call of Duty game. But I just find that gamers are such a fun crowd."
And don't think for a second Collins hasn't played the game on his own time. You can find him on Twitch, where he gets to interact with gamers in a fun, cool setting. As he puts it, "I've been Twitch streaming, taking one night a week to just play with them [on] multiplayer and squad up with them, hear their stories, and listen to them. All ages, all genders and gender identifications, they all gave. And it's such a fun through-line."
Advertisement
Returning to the Call of Duty franchise?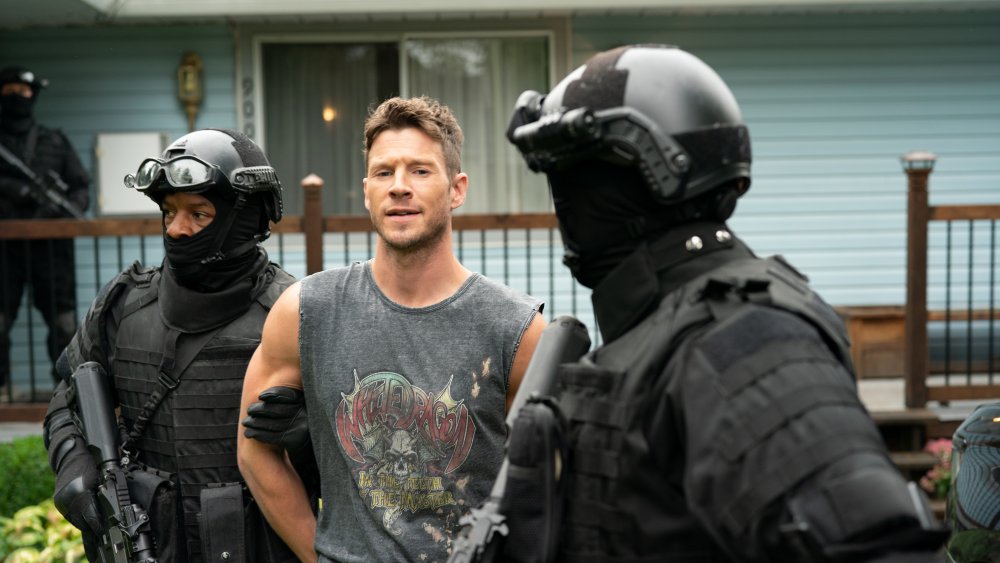 Destination Films/Sony Pictures Home Entertainment
2020 will see the release of the next Call of Duty game, and there are inevitably going to be more that follow. Will we see the return of Alex, and Chad Michael Collins coming back to give life to the popular character? Well, if Collins has his way, that answer would certainly seem to be a "yes."
Advertisement
"I would be thrilled to do another Call of Duty game, and I'm really fortunate that fans have really gravitated towards the Alex Echo-31 character that I got the chance to play and to originate. He's kind of become a really fun fan-favorite," said Collins. 
He went on to talk about how fun of an experience it was to play the character and meet so many cool gamers. After all, Call of Duty: Modern Warfare hasn't done too shabby for itself. Collins cheekily said, "I think it's doing okay, this game. So I hope that means we get a green light in the near future, and Alex drops in once again in Call of Duty." 
That makes two of us.