WoW: Shadowlands Makes A Once-Pricey Feature Totally Free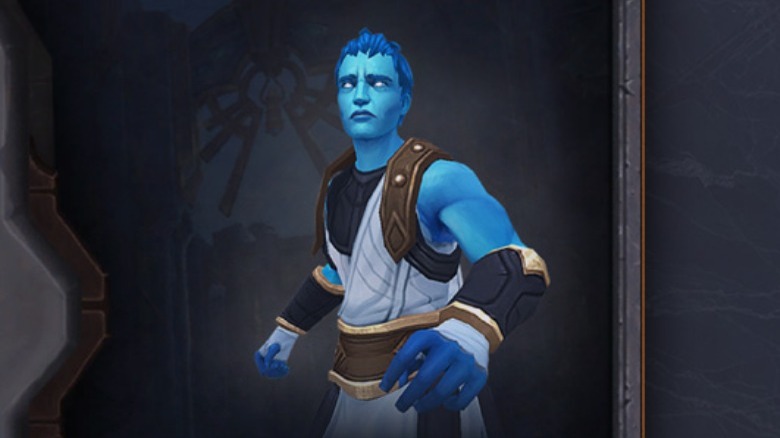 In a world where microtransactions are more a norm than an outlier, it may not surprise you that some companies want to charge you however they can. Want a better team for Madden's Ultimate Mode? Offer up some real life cash, and you'll open those card packs a lot more frequently. Want to do something relatively simple, like change your Blizzard Battle.net name? Pay up — that change isn't free.
In fact Blizzard — with its many free-to-play titles — has quite a bit of experience when it comes to microtransactions and other add-ons. But the company has shown a willingness to alter its policies in some instances, and there's no better example than gender changes in World of Warcraft.
Speaking with Eurogamer, World of Warcraft producer John Hight said that the game's Shadowlands expansion will make gender changes — which previously came at a cost — absolutely free.
"A long time ago, we had the ability for players to go in – it was actually a paid service – and change their character," Hight said. "Much of that is now in the barber shop in the game."
Hight and his team realized that, although options for changing wardrobes and hair styles had shifted over to the barber shop,  gender changes had not. These instead required players to purchase an "Appearance Change" from the Blizzard Shop. As Hight told Eurogamer, the folks behind World of Warcraft "felt like that's not the right message."
"Unfortunately we can't fix that right now but it is our intent with Shadowlands to take that out of being a paid service thing and [put it] in the barber shop," Hight added. "But that's not something we can easily hotfix – unfortunately we can't do that right now. It is something that we're going to have in Shadowlands itself."
There are numerous reasons why one might want to change the gender of their World of Warcraft character. In the Shadowlands expansion — which is expected to arrive in the fall — players will finally be able to make this change without Blizzard reaching into their wallets.
As it happens, that wasn't the only huge revelation to come out of Eurogamer's interview with Hight. There's reportedly been some speculation about a newcomer in Shadowlands — Pelagos — potentially being World of Warcraft's first trans character. Hight addressed this directly, even hinting that the word "first" may not be entirely accurate.
"WoW is a game that doesn't try to emphasise sexual relationships so in that regard, we don't necessarily tell that part of the story other than to hint around it," Hight told Eurogamer. "But we certainly have characters [that have] – or we've always thought of characters as having – different gender identities in the game."
So it sounds like the rumors surrounding Pelagos — "who presented as a woman in his mortal life" and "chose to be a man in the Shadowlands," according to a Blizzard forum post — are on the right track.
But the first trans character in WoW? Well, not so fast. When pressed about whether there are others in World of Warcraft, Hight explained to Eurogamer, "Knowing some of our designers and having conversations with them, I'm sure that was the intent. But we like to keep things subtle."
So there you have it. As Eurogamer's chat with John Hight revealed, gender changes in World of Warcraft are leaving the microtransaction realm and will become free to all players in the Shadowlands expansion. Not only that, Pelagos will perhaps become the game's most visible trans character, if not necessarily the first.
Unfortunately, it's not entirely clear when Shadowlands will arrive. As mentioned earlier, the expansion has a tentative fall release window, with nothing more specific available at the moment. As soon as more news comes about when you can get your hands on Shadowlands, you'll find it here.