Will The Xbox Series X Get A New Controller?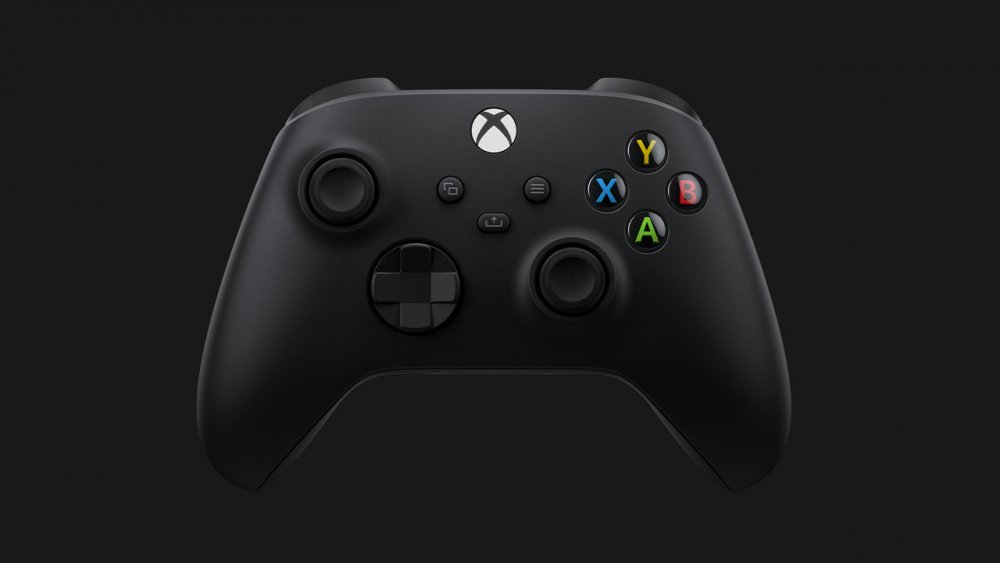 The Xbox Series X will launch with a bevy of features, from an ultra-fast SSD to smart delivery that lets you buy a game on the Xbox One and play it on the Series X. The console will ship with so many under the hood alterations it's easy to forget that, externally, it is still trying to put the "box" in Xbox. Like the Xbox One before it, the Xbox Series X console is as big as it is blocky, and has as many right angles as a geometry textbook.
Since the Series X changes very little in the design department — at least when compared to the PlayStation 5 — you probably wonder if Microsoft even bothered including a new controller. Sure, images of the Series X display the console next to a controller, and it looks even more like an Xbox One controller than the Series X looks like an Xbox One. So what gives? Will Microsoft pack leftover Xbox One controllers in with the Series X and call it a day? Keep reading to find out.
The Xbox Series X is more about internal changes than external alterations
Long story short, yes the Xbox Series X will come with a new controller. At first glance, the Series X controller looks identical to the Xbox One controller, but then you notice a few key differences. The faceplate is flat and doesn't have an indent where the big Xbox button is located. The new controller also has an extra button in the center for sharing screenshots and game recordings, and the D-pad has been replaced with a new eight-way pad similar to the Elite Series 2's "D-pad." However, the controller's biggest updates are invisible until you crack open its shell.
The Xbox Series X controller will cram rumble packs into the triggers, as well as use more advanced rumble packs for general controller rumble. These new trigger rumbles are designed to simulate the sensation of pulling back triggers and performing similar actions, not unlike the PS5 controller's haptic feedback.
Moreover, the Xbox Series X's controller will be compatible with more than just one console family. Thanks to its Bluetooth functionality, the controller can be paired with PCs, android devices, and even the Xbox One.
While the Series X controller will still cling to AA batteries, it is full of new and improved hardware and features.