The Untold Truth Of Cyberpunk 2077's Evelyn Parker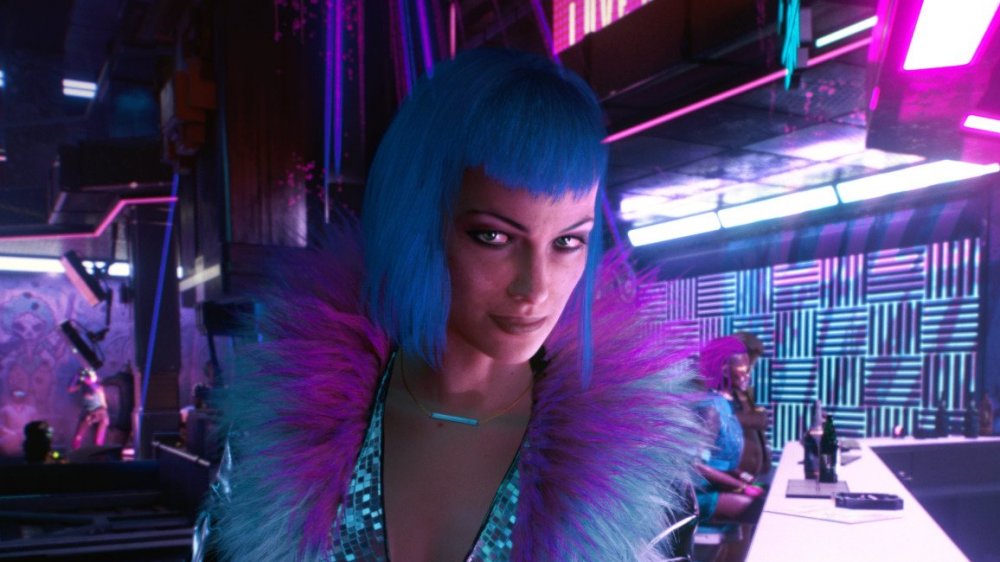 CD Projekt
One of 2020's most anticipated games — in part thanks to a meme that came out of 2019's E3, as well as delays that pushed it from an April 16 release to a Nov. 19 debut, Cyberpunk 2077 promises a brave new world of factions, urban excitement, and single-player RPG action. As prospective players learn more about the sci-fi setting based on Mike Pondsmith's 1988 pen-and-paper game, they discover Night City, California and its characters. One NPC that stands out is Evelyn Parker.
Advertisement
Developer CD Projekt Red describes Cyberpunk 2077's protagonist, V, as "a mercenary outlaw going after a one-of-a-kind implant that is the key to immortality." This character is customizable, and naturally shapes the story. Evelyn Parker is one of the people V encounters, and briefly appears in the "The Gig" trailer released in June 2020. Although there's no word on whether or not she'll be someone the protagonist can romance, fans are looking forward to meeting her. Here's what we know about this mysterious woman so far.
You meet Evelyn early in Cyberpunk 2077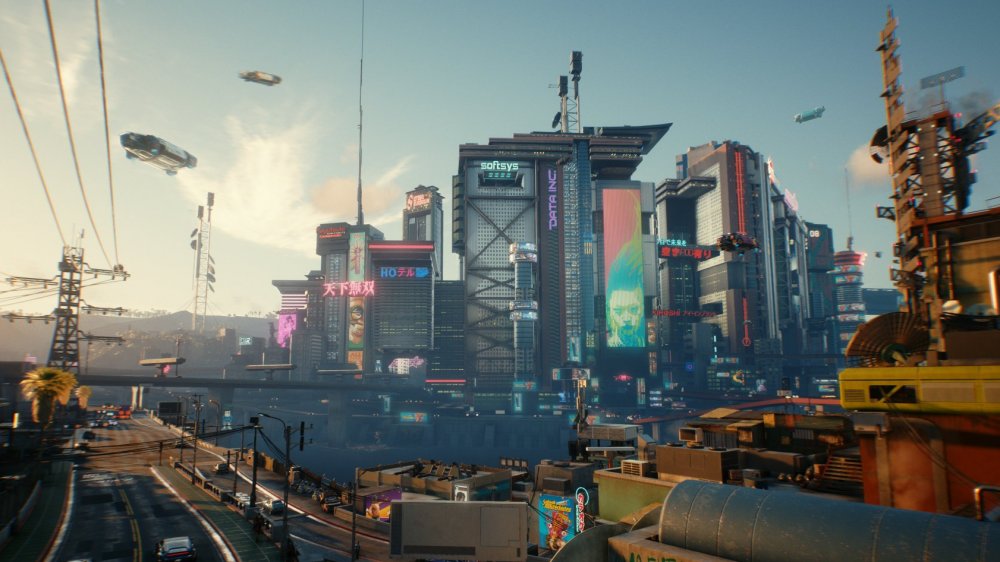 CD Projekt
You encounter Evelyn upon entering the nightclub Lizzie's Bar early in the game. PC Gamer's Andy Kelly, who played a pre-release version of Cyberpunk 2077, reports Evelyn was hired by fixer Dexter DeShawn to help with one of your early missions robbing a CEO's penthouse. She provides you with the reconnaissance you need to pull off the job.
Advertisement
Evelyn leads V to the basement and uses a braindance headset (a technology that is dominant in this world) to show your character the layout of the house through her eyes. Evelyn has friends in high places, as she apparently has a relationship with the CEO in question. Beyond these details, there's not much else to know about Evelyn's involvement, though CD Projekt has released details about the character's backstory on Twitter.
Evelyn's look is reminiscent of other cult favorite heroines
The developers shared a bit more background on Evelyn in a July 6, 2020 tweet. "Evelyn Parker's intelligence and ambition drives her to demand more from life," detailed the official Cyberpunk 2077 account. It seems Evelyn once aspired to be come an actress, however, her business acumen led her to job at a place called the Doll House. While originally intended only to help her reach her career goal, this eventually morphed into a permanent position.
Advertisement
In addition to this teaser, CD Projekt shared a full-length image of Evelyn, complete with blue hair, a black jacket with brightly-colored fur trim, distinctive nails, and red thigh-high boots. It's clear she has a pretty intense sense of style. In both Twitter and YouTube comments, her look has been compared to that of some other favorite heroines from similarly edgy films, like Uma Thurman's Mia Wallace in Pulp Fiction, Leeloo in The Fifth Element, and Ana de Armas' holographic Joi from Blade Runner 2049. It's the hair, right?
It won't be long before fans get more information about Evelyn and other NPCs in the Cyberpunk 2077 world. November is right around the corner.