The Reason Modern Warfare Scrapped Its Zombies Mode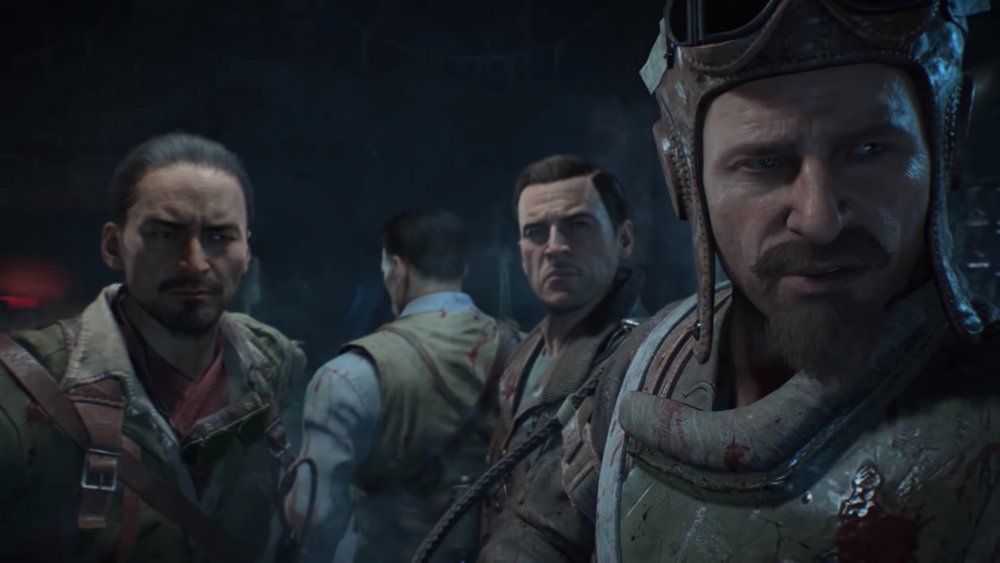 Activision
Zombies Mode has become so synonymous with the Call of Duty franchise, gamers now expect zombies in each new entry. Unfortunately, Call of Duty: Modern Warfare seems determined to break this tradition.
When Modern Warfare released in 2019, gamers hoped the title would follow in the footsteps of its predecessors and implement a Zombies mode. The legacy offering never materialized and was instead replaced by the standalone battle royale Warzone. Many Call of Duty fans assumed Infinity Ward never considered the mode and instead wanted to jump on the battle royale train. But, one of the studio's artists, Aaron Beck, got the green light to post some concept art, and the first image he posted was an early idea for a Modern Warfare Zombies mode.
This act of posting concept art has reignited Zombie fever and demonstrated that for an infinitesimal amount of time, Infinity Ward thought about including a Zombies mode. So, why was the game mode cut?
Infinity Ward wanted to go in a more realistic direction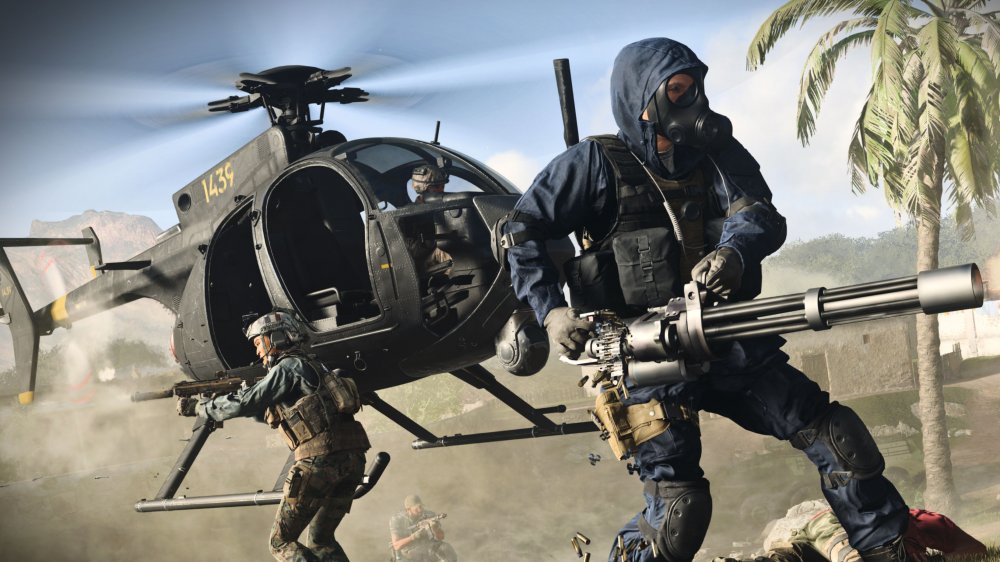 Activision
Aaron Beck's shared art was, according to him, "from early in production." It's unclear what time period this covers, but, the art displays several zombies out for a shamble, secured to quadrupedal robots like macabre puppies leashed to drones. This image alone displays a slew of promise and provides a glimpse into a game mode where players would have faced something worse than a horde of hungry zombies: an organized zombie militia led by living humans with brains capable of creating strategies. So, why was the mode canned?
During an interview with PlayStation Lifestyle, campaign gameplay director Jacob Minkoff said Infinity Ward wanted to differentiate its Call of Duty titles from Treyarch's renditions. He complimented Treyarch's "focus on more of the stylized, graphic novel, super-hero experience." But, that wasn't what Infinity Ward wanted.  Minkoff's studio hoped to "create an authentic, realistic feeling world." Zombies would clash with that vision.
Zombies have primarily appeared in the Call of Duty entries from Treyarch and Sledgehammer Games, with Call of Duty: Infinite Warfare standing out as Infinity Ward's only Call of Duty title with a Zombies mode. Given Infinity Ward's adherence to non-zombie titles, Minkoff's reasoning makes sense.