The Incredible Amount Of Money Pokemon Diamond And Pearl Lost Due To Piracy
Piracy has long been an issue in the gaming world. According to research referenced by CNBC in 2016, revenue lost to pirated games reached an estimated $74 billion in 2014, with 2.5 billion games downloaded illegally. The publication also noted that games were getting harder to pirate, and that number would likely go down due to new technologies. However, six years have passed, and security breaches remain an issue. Anti-hacking software might be getting more sophisticated, but, as reported by Vice, so are the hackers.
Which games have been pirated the most? You might be surprised to learn Pokemon Diamond and Pearl top the list. If you add Diamond and Pearl upgrade Pokemon Platinum, the numbers get even bigger. Just how much money did Nintendo lose to piracy with these fourth generation titles? Why?
Pokemon Diamond, Pearl, and Platinum may have lost millions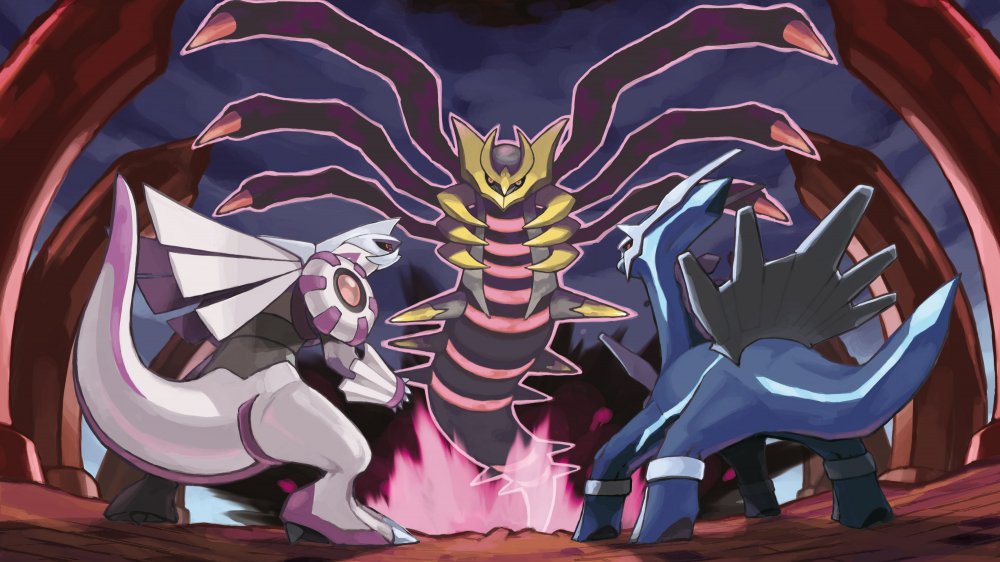 Nintendo
Pokemon Diamond and Pearl released on the Nintendo DS in 2006 in Japan before coming to Europe and North America in 2007. The DS was notoriously vulnerable to hacking. In fact, a member of the U.K.'s Entertainment and Leisure Software Publishers Association reportedly stated in early 2008 that up to 90% of American DS owners played pirated games. Even more worrisome, DidYouKnowGaming? asserts that Pokemon titles had minimal anti-piracy security measures until Pokemon HeartGold and SoulSilver.
According to Japan's Computer Entertainment Suppliers Association (as reported by Gamasutra), video game piracy on portable consoles in 2004-2009 cost the industry at least $41.5 billion. Around that time, Siliconera reported numbers for specific games from the same organization. It said Pokemon Diamond was the second most illegally-downloaded title with 1,862,899 transfers. In seventh place, Pokemon Pearl had 1,441,273 downloads.
The most-pirated game? Pokemon Platinum takes the crown with 2,071,006 unlawful downloads. Since Pokemon Platinum is an upgrade of Diamond and Pearl, you can add those three together to get a pretty large number. In total, 5,375,178 illegal downloads of Pokemon Diamond, Pearl and Platinum took place, reportedly resulting in a $269 million loss.
That's a lot of money. While at least one study has suggested piracy can actually encourage players to buy games legally, it's difficult to quantify if that would have made a significant dent in this case.