Fans Are Sorely Disappointed By PS5 Price News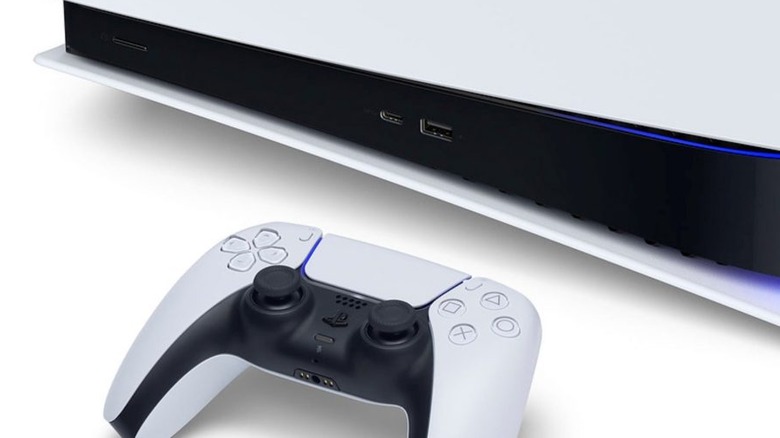 PlayStation fans are still waiting for an announcement of the price and release date for the PlayStation 5. Unfortunately, a recent comment online may have spelled bad news for anyone hoping to hear the price point in the near future.
This revelation sprang from a discussion on Twitter regarding Sony's recent announcements regarding PS4 accessories. In particular, games industry marketer Albert Penello took issue with the idea that gamers would not be able to play PS5 games using their DualShock 4 controller. Penello felt that a reliance on the DualSense for all PS5 gaming would drive up the cost of a console that is already probably quite expensive. 
Penello ultimately concluded, "This seems like a $$ play which is totally Sony's prerogative. What I really hope is that all this leads to a cheaper console. If they really are shooting for $499 or higher, this bill is adding up."
However, it seems like some people who may be in the know disagree with this idea. In particular, Blizzard Entertainment's Mike Ybarra seemed to have a different take, one which seemingly included some bad news for PlayStation diehards.
"All this is just noise," tweeted Ybarra. "The price of the box console and the quality of the exclusive games are the deciding factors to many of the hardcore gamers out there ... Price won't be known for a while, unfortunately."
In other words, Ybarra doesn't agree with the idea that Sony is simply after a cash grab with its new PS5 accessories. Instead, it's Ybarra's belief that the PS5 offers experiences that gamers and their friends will flock to. 
However, it's the last part of that quote that has people feeling a bit disappointed. Ybarra seems to believe that PlayStation has no immediate plans to announce the price of the PlayStation 5. That would seem to blow the theory that Sony was planning a price and release date reveal for tomorrow. There were hopes that tomorrow's State of Play event would include a price announcement, but Ybarra's comments and a recent tweet from PlayStation have seemingly put that idea to bed.
Now, while this doesn't exactly sound like the best news on the planet, gamers should probably take Ybarra's statement with a grain of salt. While Ybarra obviously has his ear to the ground in the gaming industry, it does not necessarily mean that he's privy to marketing decisions being made by another company behind closed doors. There's a chance that PlayStation actually does plan to announce the release date and price of the PS5 in short order. After all, the company has made fans wait for quite some time and it's starting to come down to the wire. 
However, there are also more than a few reasons to believe that, even if he's just making an educated guess here, Ybarra may know what he's talking about. Before moving over to Blizzard Entertainment back in November of last year, Ybarra held various positions at Microsoft for 20 years. In that time, Ybarra worked on the development of the original Xbox, as well as the Xbox 360 and the Xbox One. He also served as Xbox's Corporate Vice President of Gaming. In other words, he has a pretty clear idea of what goes into the development and marketing cycle when launching a new console generation.
If it turns out that Ybarra is correct in his estimation, then fans may not learn the price of the PlayStation 5 until pretty much right before it hits shelves. After all, one of the current theories is that the PlayStation 5 will be released in November, which is only three short months away from now. At this point, it's hard to imagine how much longer Sony could realistically be able to wait before announcing a price.
In the replies to Ybarra's tweet, some fans have shared their conspiracy theories regarding the lack of an announced price point. One fan is positive that Xbox already knows how much the next gen consoles will cost, which could suggest why the price of the Xbox Series X also hasn't been announced. Another commenter expressed their belief that the PlayStation 5 is going to be too pricey, which is why Sony has been reluctant to make an announcement. Another reply came from someone who was fed up with people worrying over price.
Then again, it's also worth noting that Ybarra's phrasing of "Price won't be known for a while" is still kind of vague. It doesn't necessarily mean that fans will have to wait a number of months. At the end of the day, it's the lack of definitive answers or announcements that seems to be frustrating for many gamers.