You Can Now Own An Avengers: Infinity Quest Pinball Machine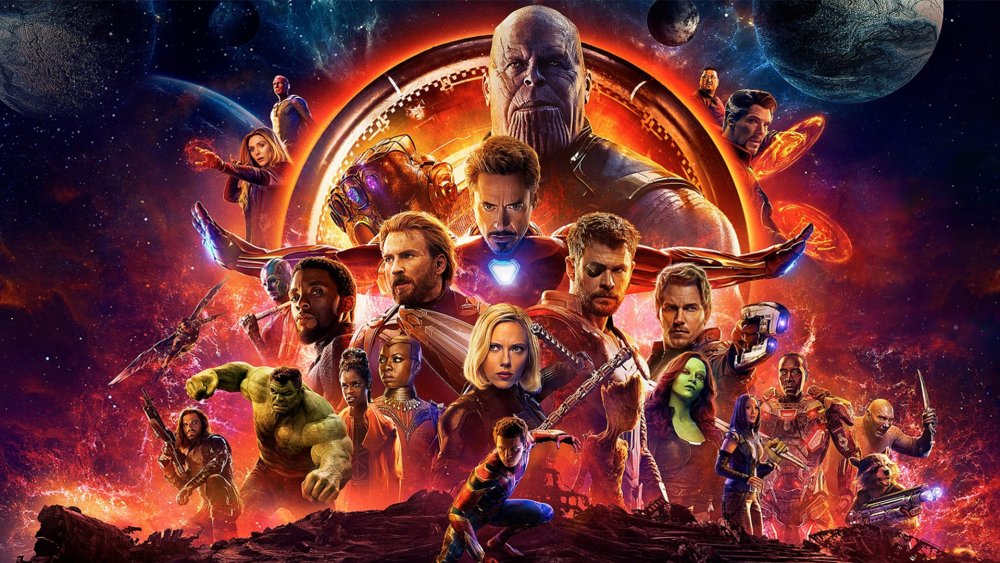 Disney/Marvel Studios
Get ready to save the universe ... with nothing but your flipper skills.
Stern Pinball, Inc. is partnering with Mighty Marvel to deliver Avengers: Infinity Quest, a pinball cabinet inspired by the iconic superhero team's cinematic battle with the Mad Titan Thanos. The cabinet will come in three separate editions, each with its own special features, but every one will sport a feature that's sure to make your eyes pop — a hefty price tag.
Advertisement
Obviously, the cabinets are geared toward the owners of arcades, bars, and other establishments where one might expect to find pinballers flipper-ing like mad, while reaching for that elusive high score. However, there certainly aren't any rules against private parties purchasing one of the machines. If you plan to do so, you might have to be quick, depending upon which cabinet suits your fancy. The machine will be available in Pro, Premium, and LE (Limited Edition) models, and if you simply must have the LE, well, good luck. Stern is only producing 500 of them, and somehow, we get the feeling that they'll be snapped up pretty quick.
The gameplay trailer promises an absolutely bonkers pinball experience, and honestly, we would expect no less from any game based on the events of Avengers: Infinity War and Avengers: Endgame, two of the most bonkers movies of all time. If you're a pinball aficionado who also happens to be a member of the Merry Marvel Marching Society, we know you must be salivating, so we won't keep you in any more suspense. The Pro version of Avengers: Infinity Quest will set you back $6,199, while the Premium edition will go for $7,799. Pretty big price jump, right? Well, hold onto your butts: The LE version of the cabinet will cost a whopping $9,199, an amount which many of you reading this probably didn't even spend on your last car. 
Advertisement
The different Avengers: Infinity Quest models sport a lot of varied features
According to Mighty Marvel's official website, every Infinity Quest cabinet will come standard with certain features. Among them: "An interactive Dr. Strange spinning kinetic sling ring disc with dual direction velocity detection," a "gravity defying Avengers Tower magnetic lock ramp with gravitational vari-target and magnet hold," a "Thor captive ball," a "Hulk spinning target," and custom-designed wireform ramps.
Advertisement
Features specific to the Premium and LE models include "an interactive Dr. Strange motorized pop-up disc scoop, transporting pinballs into an underground Portal" (a really cool feature which you can see in the gameplay trailer), as well as "a visible subway capable of holding and staging up to 3 balls through custom playfield windows." Also standard for these models is a sculpted, light-up Infinity Gauntlet, a Captain Marvel-themed "inverse gravity" wireform ramp, and a "Pym Laboratories vertical up-kicker."
As for that LE model, it sports a few (mostly cosmetic) features that should really help to sell the experience of going toe-to-toe with Evil Grimace in order to prevent him from wiping out half of all life in the universe. Among these are "mirrored backglass, exclusive custom themed cabinet artwork, a custom autographed bottom arch, exclusive custom art blades, upgraded audio system, anti-reflection pinball glass, a shaker motor, and a sequentially numbered plaque."
Advertisement
Of course, if you want to hook yourself up with one of these sweet machines, you'll have to find yourself a Stern dealer, which will necessitate a visit to the Stern website. Either that, or you can just helpfully forward this article to the proprietor of your favorite watering hole or arcade; sure, the machine looks pretty challenging, but we're pretty positive that it would take an unrealistic level of dedication to dump nine grand worth of quarters into one.