Quantum Error - What We Know So Far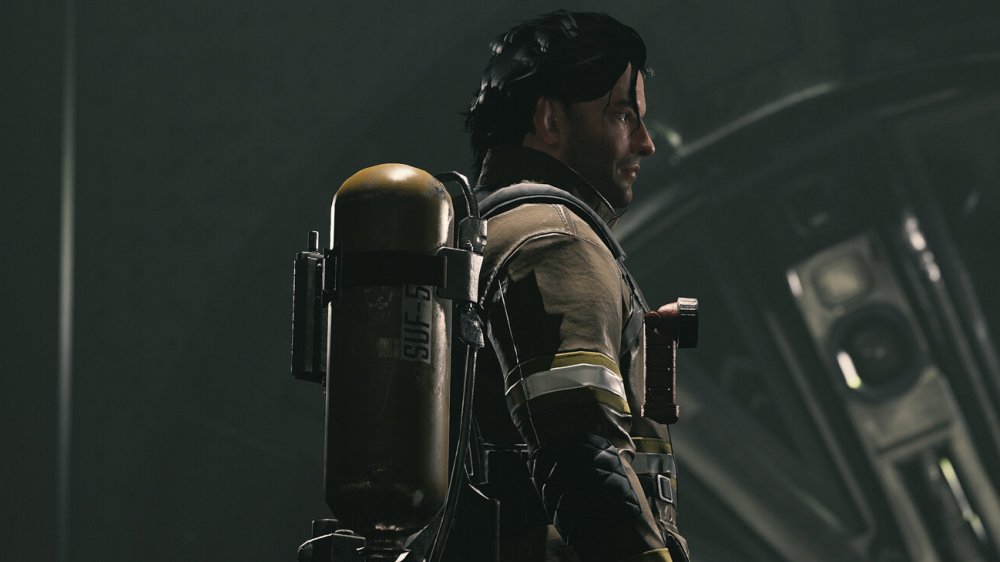 TeamKill Media
Thanks to atmospheric cinematics inspired by the Metal Gear and Resident Evil series, upcoming cosmic horror shooter Quantum Error seems poised to creep out players. Back in March 2020, the title made waves as the first horror game confirmed for the PlayStation 5.
Quantum Error is in development at TeamKill Media, the indie studio behind Kings of Lorn: The Fall of Ebris. A GoFundMe campaign has surfaced to raise $65,000. TeamKill aims to put together a motion-capture setup and hire voice actors. Additional money, according to the group's co-founder, Micah Jones, will go towards hiring animators and supporting game development. 
Dependence on what appears to be a slow moving crowdfunding effort strikes an ominous chord, however, the title could still hit its release target. Here's what we know about Quantum Error so far.
What is the release date for Quantum Error?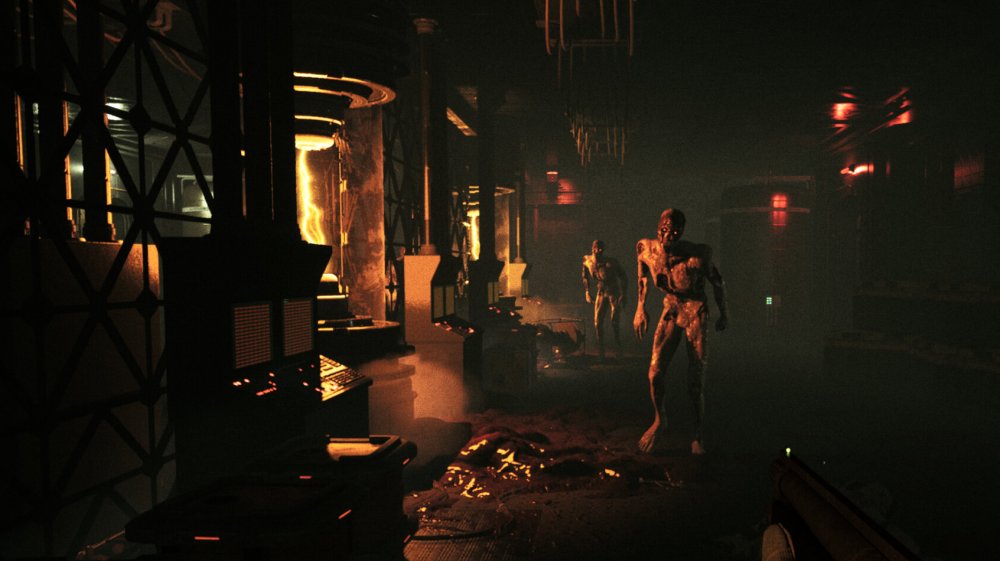 TeamKill Media
Quantum Error has yet to receive a release date, though, it does have a broad launch window. In June 2020, TeamKill told a fan on Twitter that Quantum Error would probably land in 2021. The GoFundMe campaign also confirms that TeamKill Media is aiming for a 2021 release.
Quantum Error will debut on PC, PlayStation 5 and PlayStation 4. The next-generation release will allow developers to leverage location based vibrations on the PS5's DualSense controller. The team also told WCCFTech that Quantum Error would utilize the new console's ray tracing capabilities and the Tempest 3D audio engine. 
Given the company is currently trying to fund major parts of the game and asking for fan input for game mechanics on Twitter, you could be in for a bit of a wait. As for future Xbox Series X owners, you may eventually get to play Quantum Error as well, but it's a PlayStation exclusive for now. 
Is there a trailer for Quantum Error?
TeamKill Media has released several trailers for Quantum Error to date. The Announcement Teaser debuted on March 27, 2020. The developers released an Official Story Trailer during Gamescom's Opening Night, followed by a meatier Gameplay Preview during the Future Games Show. Viewers have compared Quantum Error to Dead Space, Doom 3, and other scary favorites like Alien: Isolation. There's plenty of dramatic tension to terrify players.
According to the developers, the gameplay is still a work in progress and TeamKill wants constructive feedback to make the game better. The team has been very responsive on social media regarding questions about development and what it has planned, so the official Quantum Error Twitter feed is a great place to go for continuous updates about the title's status.
What is the story and gameplay like in Quantum Error?
In Quantum Error, players take on the role of Captain Jacob Thomas, a firefighter with the Garboa Fire Department in San Francisco, California. Fire Chief Sturgis calls in Thomas, along with his partner, Shane Costa, when the Monad Quantum Research Facility sends out a distress signal from 30 miles offshore. It's pretty clear from the trailers that once you arrive at the facility things go south. This isn't just a fire — a dark entity has attacked the place, and the mysterious enemy might very well still be there.
As with other single-player, first-person shooters, Quantum Error includes weapons for you to use and enemies for you to destroy, along with puzzle and action elements. There are also zombies, possibly caused by some nefarious research conducted at the facility. TeamKill Media will no doubt reveal more as 2021 draws closer.