PS5 Production Cut Has Fans Seriously Worried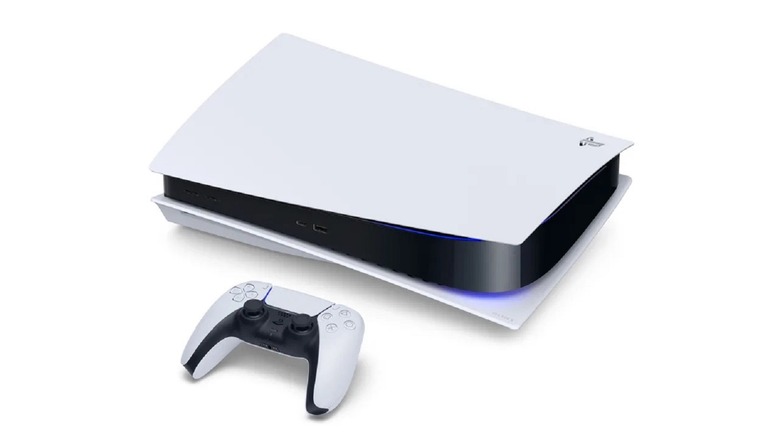 The next generation of gaming is almost here, but will there be enough consoles to go around? That appears to be a growing concern, especially for those hoping to pick up a PS5 later this year.
Bloomberg is reporting that Sony "has cut its estimated PlayStation 5 production for this fiscal year by 4 million units," which will apparently bring its PlayStation 5 stock down to around 11 million units for the end of the fiscal year. The issue, according to Bloomberg, apparently has to do with the console's system-on-a-chip, which is proving more difficult to manufacture than Sony would like.
Advertisement
Not surprisingly, the news had a negative impact on Sony financially, at least for the short term. The company's stock ended the day 2.4% lower than it started, and per Bloomberg's reporting, Citigroup analysts made it known that they "view the reduction as negative."
PlayStation fans likely share that sentiment.
This news is a bit of a gut punch for anyone hoping to get their hands on a PlayStation 5 this holiday season. The console, which touts exclusives like Spider-Man: Miles Morales and, yes, Bugsnax, is viewed as something that could be a hot commodity toward the end of the year. With fewer PS5s available on store shelves, however, fans could find themselves on the outside looking in as the next PlayStation generation kicks off.
Advertisement
It's entirely possible the shortage could result in one of Sony's worst nightmares coming to pass: PlayStation gamers making the jump to Xbox.
The idea may sound like blasphemy of the highest order to some, but if PlayStation 5 consoles are hard to come by, Microsoft could very well benefit by being the only other company with next-gen hardware. Games like Assassin's Creed: Valhalla and Destiny 2: Beyond Light are almost certainly going to play better on newer machines, which will leave PlayStation fans with a tough decision to make: hold out for a PS5, or see what Team Xbox is all about.
In terms of value, what Microsoft's bringing to the table isn't all that bad, either. The company's flagship console is the Xbox Series X, a $499 machine that aims to play most titles at 4K, 60 frames-per-second. But Microsoft has another console, too — the $299 Xbox Series S, which dials down the specs a bit to play games at 1440p, 60 frames-per-second.
For PlayStation fans in a pinch, spending $299 to play Destiny 2: Beyond Light at higher frame rates may not be a bad stopgap solution. And who knows — there's a chance those PlayStation gamers could end up holding on to that Xbox console. Bloomberg analyst Masahiro Wakasugi believes the digital version of the PS5 could be priced somewhere below $400, which means gamers could spend $700 and end up with two next-gen machines.
Advertisement
That's not a bad deal when you consider that, just a few months ago, some speculated the PlayStation 5 and Xbox Series X could be priced at around $700 each.
But all of this assumes Bloomberg's reporting will hold up over the next few months. As mentioned previously, there's been a bit of back and forth about how many PlayStation 5s Sony plans to produce. "People familiar with the matter" don't always relay information with one-hundred-percent accuracy, so it's possible Sony's manufacturing issue isn't quite as dire as the reporting suggests.
If the information is solid, however, this could be a disappointing end-of-year for Sony, which Bloomberg believes is expecting "heightened demand for gaming in the holiday season and beyond." It could also be a tough time for PlayStation fans, who no doubt want to experience the company's next-generation vision for gaming.
A PlayStation event is scheduled for Wednesday, Sept. 16, and it's expected Sony will finally reveal the price of the PlayStation 5 during this presentation. The company could also announce when pre-orders go live for the console at that time, so if you are looking to lock one down, that event could be something to keep an eye on.
Advertisement
In the meantime, you might want to think about how you're approaching the next generation if you're a PlayStation fan. A shortage of consoles could mean scalpers will rule the day for a period of time, and other gamers will also be on the hunt in search of a shiny new Sony machine. If you're fully intent on playing every new release on a PS5, you might have to do some extra digging in order to locate and secure your console. Hopefully Sony can get this reported issue squared away, however, so everyone can jump into the next generation on their platform of choice.