The Highly Rated Arcade Shoot 'Em Up That's Only $0.99 On Nintendo Switch
QUByte Interactive
If you're looking for something to do right now, check your Nintendo eShop. Japanese arcade shoot 'em ups Vasara and Vasara 2 are available as part of the Vasara Collection for the Switch for a great price.
Vasara Collection released in August 2019, offering an updated take on the vertical-scrolling 2000 and 2001 titles with high-definition graphics. The pairing also incorporates a new mode called Timeless, with widescreen and four-player co-op support (but no system for continuing after you use up your lives). The new addition makes this a three-in-one buy.
The rights to Vasara and Vasara 2, which released in Japanese arcades following development by Visco, now belong to Brazil's QUByte Interactive. QUByte released both entries not just for the Switch, but also for Xbox One, PlayStation 4, and PCs. You can normally buy Vasara Collection for $9.99, but a fresh promotion makes the Switch version even more appealing.
Why the Vasara Collection?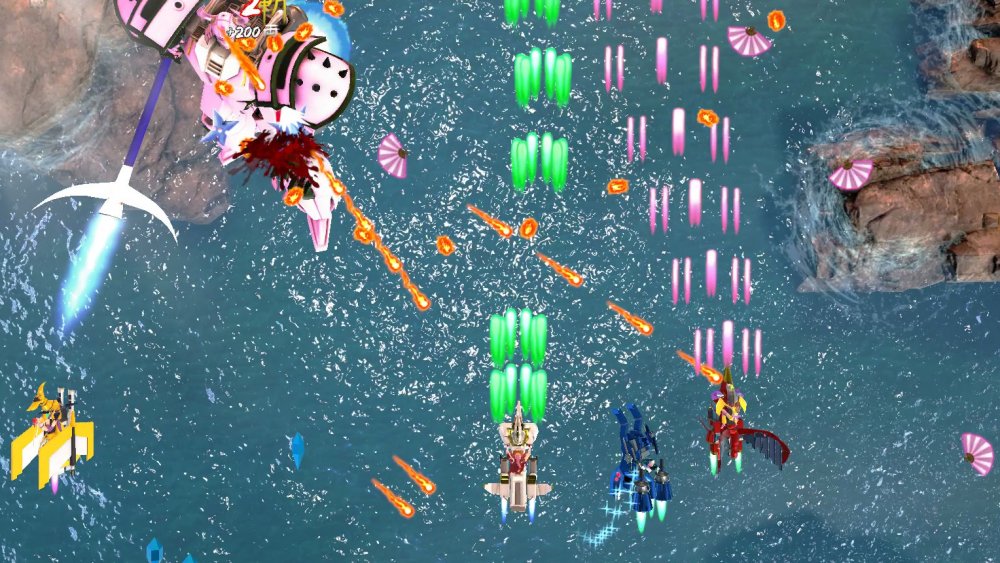 QUByte Interactive
Vasara and Vasara 2 are hardcore bullet hell shooters, complete with endless formations of enemy projectiles. In these sci-fi environments, you battle it out in feudal 17th century Japan. The action clearly takes place in an alternate timeline, since enemies like rogue Samurai warships, battle tanks, giant robots, and soldiers have advanced weaponry and gear, and the heroes dispatch them with flying motorcycles fitted with high-octane firepower. 
Vasara Collection features nine playable characters inspired by Japanese historical figures, plus branching paths and multiple endings based on which characters players choose, along with their in-game actions. The Vasara titles distinguish themselves with steampunk visuals and melee attacks along with the traditional shooting. You don't die when an enemy hits you, but that doesn't mean the games aren't difficult. However, there is an easy mode for beginners. 
Since Vasara Collection is currently available for just 99 cents, it's a must-buy. If you check your Nintendo Switch, you'll see this deal is in place for a limited time, so you'll want to get on it soon.