What Does Microsoft's Purchase Mean For The Future Of Wolfenstein?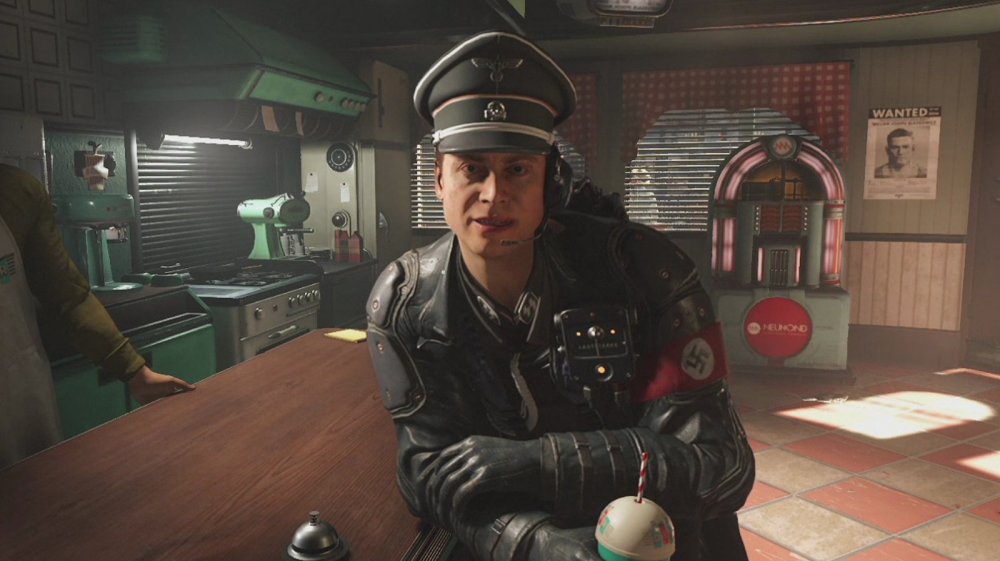 Bethesda
The Wolfenstein series has been a staple since the early days of video games, when Castle Wolfenstein was released for the Apple II in 1981. Since then, it has gone through many iterations, reboots and even genre switches. And just to prove that change is the only constant, Wolfenstein may see even more alterations thanks to Microsoft's acquisition of Bethesda.
Wolfenstein is best known as the series that started the first-person shooter genre. As such, it's an important title in the history of gaming, and still remains a draw to this day. That's proven by the fact that, 30 years later, Wolfenstein games (including the notoriously difficult Wolfenstein 2: The New Colossus from 2017) are still being released. The last few releases — the VR-based Wolfenstein: Cyberpilot and the spin-off Wolfenstein: Youngblood – came out in 2019.
Wolfenstein is one of the iconic franchises that Microsoft will now control thanks to its Bethesda purchase. Doom, The Elder Scrolls, Fallout, and upcoming IPs Deathloop and Ghostwire: Tokyo join it. Given this new development, what can one expect regarding the future of the Wolfenstein series?
The future is unwritten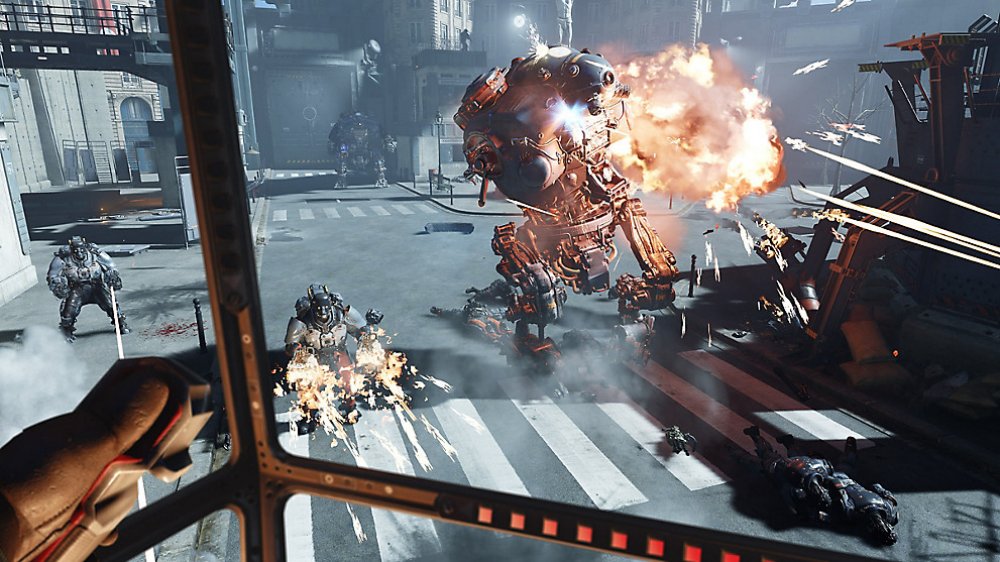 Bethesda
At this early stage, Microsoft has not announced specific plans for any of Bethesda's properties. The company has mostly given generalized assurances that upcoming games such as Starfield will be available for Xbox, PC, and Xbox Game Pass, with other consoles being considered "on a case-by-case basis," as VP of gaming Phil Spencer told Bloomberg.
Additionally, Microsoft seems to imply it'll stick with its previous philosophy of eschewing exclusivity in favor of wider availability. CEO Satya Nadella told Bloomberg, "When we talk about our content we want our content to be broadly available."
That's good news for those who worry Wolfenstein, or Bethesda's other IPs, might end up being Xbox exclusives. Of course, nothing is set in stone. And gamers don't officially know what's going on with the Wolfenstein franchise at the moment, even though Bethesda assured gamers in 2018 that a Wolfenstein 3 was being made. Bethesda has released Wolfenstein games roughly every other year since 2014. If that timing holds, a new title should be in the works.
No mention of any new Wolfenstein has been made with Microsoft's recent acquisition. Spencer has only promised in a blog post that Bethesda's "great work will continue and grow" with the help of Microsoft support and resources. That's promising news and makes it sound like Microsoft will give Bethesda's properties some freedom to develop, but doesn't get fans much closer to understanding what the future truly holds for Wolfenstein.