The $0.99 Comedic Adventure Game That's Available On Switch Right Now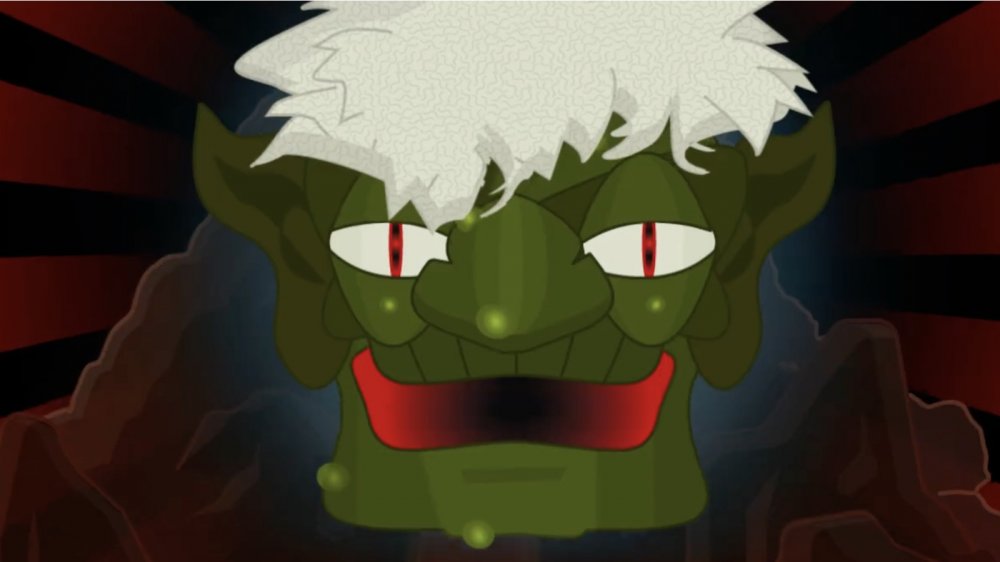 Lightfoot Brothers
If the point-and-click adventure The Mystery of Woolley Mountain didn't catch your attention back in 2017 when it was being crowdfunded through Kickstarter, you may want to give it a look today. That's because the game, normally priced at $12.99, is available for a sale price that makes it a no-brainer to download. 
Developed by James Lightfoot, The Mystery of Woolley Mountain joined the ranks of video game gems created by staggeringly small teams. Lightfoot revealed in a 2019 update that it took him 3.5 years to complete the title, and it launched for Nintendo Switch, PC, and Mac in April 2019.
The Mystery of Woolley Mountain has a rather fun little backstory. The five time traveling scientists in the game were based on Lightfoot's real world band, the Helmholtz Resonators, and their fuzzy, low-fi sound. Members of the band even created a sonic audiobook offered as a perk for the Kickstarter. "The dream goal was always to create a vast world for The Helmholtz Resonators, straddling all media, and even one day maybe featuring in a cartoon series based on their exploits, but I guess the game is one step closer to realizing this," Lightfoot said. 
If you're interested in getting in on the the Helmholtz Resonators' ride to media domination, The Mystery of Woolley Mountain is certainly a good place to start.
Witches and automatons and ropemen, oh my
The Mystery of Woolley Mountain is billed as "an otherworldly adventure game filled with strange beasts, evil witches, confused automatons and wacky ropemen." Beyond that, this is a family friendly entry with a sense of humor and a handcrafted 2D art style that Lightfoot described as "Adventure Time meets The Simpsons." The plot is simple: a witch has captured a group of children, and the scientists in their Crystal Submarine must get them back from a mysterious island full of puzzles, quirky characters, and original music.
Players and critics have generally given Woolley Mountain average to positive reviews. Nintendo Life called it an "entertaining little romp" with nods to British pop culture, Sinclair ZX Spectrums and indie gaming websites. On Steam, Woolley Mountain has a 77 percent positive score. Players said it includes interesting puzzles and appropriate difficulty, but the characters and gameplay could be annoying.
With a $0.99 price point, this is one game you might as well pick up and play for yourself. The deal is only available for the Nintendo Switch version, which is a perfect platform on which to play a retro point-and-click like this. The Mystery of Woolley Mountain will be on sale for less than a week, so you'll want to grab it as soon as possible.