The Award-Winning Dungeon Crawler That's Extremely Cheap On Switch Right Now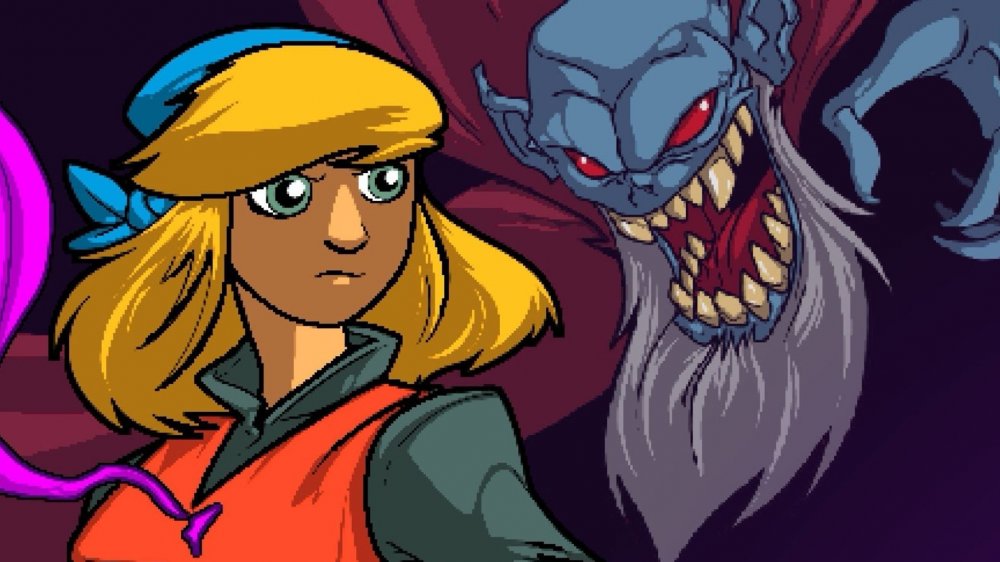 Brace Yourself Games
The award-winning Crypt of the Necrodancer has been entertaining gamers since it launched back in 2015. If you've been sleeping on this adventure game and it's awesome tunes, you're in luck. Until Sept. 30, the game has been marked down to only $3.99 in the Nintendo Switch eShop.
Advertisement
Crypt of the NecroDancer is a very unique game in the way that it plays. The game takes elements of dungeon-crawling RPGs and pairs them with the procedurally-generates maps of roguelike adventure games. However, the biggest wrinkle to this formula is the fact that all attacks are based on rhythm game mechanics. Players have to time their actions to the beat of the catchy soundtrack, making the game a dance for survival. Memorizing the patterns of various enemies also becomes a vital part of defeating them. As the game proceeds, players can collect new power ups and various items that will aid in their quest. 
The roguelike nature of the game also means that Crypt of the NecroDancer has an insanely high replay value, so $3.99 will get you plenty of gaming time.
Advertisement
Why Crypt of the NecroDancer?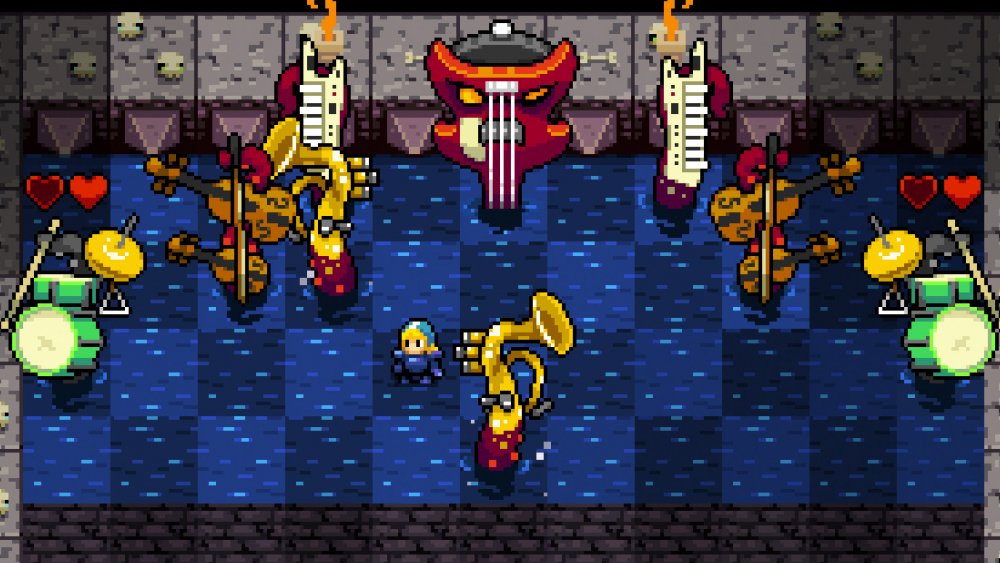 Brace Yourself Games
Although Crypt of the NecroDancer was originally developed and released for Windows, OSX, and Linux, the Nintendo Switch port of the game has received significant praise. This is good news, since sometimes terrible ports can end up ruining great video games.
Advertisement
Switch Player's CJ Wheeler called the port "one of the finest rhythm experiences on Switch so far." Wheeler concluded, "If you haven't played before and aren't sure if you'll dig it then the Switch version is a content-rich way to give it a whirl and find out." Meanwhile, Nintendo Life gave Crypt of the NecroDancer a near-perfect score, calling it "as fun as it is challenging."
This port also led to the critically-acclaimed spinoff title, Cadence of Hyrule. That game featured characters from the Legend of Zelda franchise and was one of the most underappreciated games of 2019. If you're curious about Cadence of Hyrule, or you enjoyed it and want to see the game that inspired it, now is the perfect time to snag Crypt of the NecroDancer.
Advertisement