Why We Probably Won't See The Elder Scrolls 6 Anytime Soon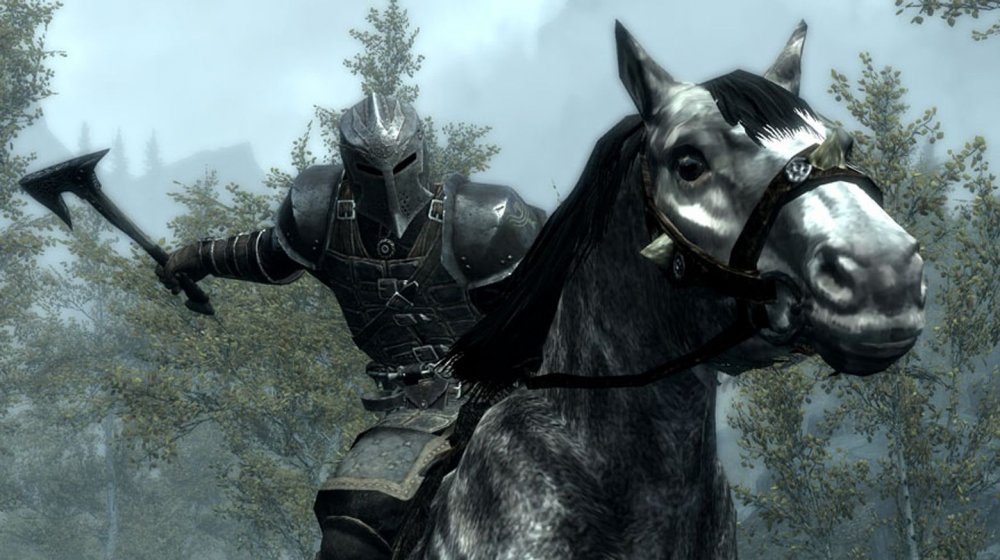 Bethesda Softworks
The Elder Scrolls series is one of the most popular and acclaimed fantasy franchises in gaming history. The most recent main installment in the series, Skyrim, has proven to be so popular that it has been ported to multiple platforms, including the Nintendo Switch. Considering the fact that Skyrim was released nearly a full decade ago, it's no wonder that fans are chomping at the bit for the next entry in the franchise.
While The Elder Scrolls 6 is definitely happening, it's a lot harder to tell when fans will be able to play it for themselves. The Elder Scrolls 6 was first officially announced way back during E3 2018, although there wasn't much to Bethesda's reveal. The game's announcement trailer showed fans a misty mountainside and a title card, but nothing else. This was basically Bethesda's way of saying, "Yes, you guys, this game will eventually exist."
However, since that initial announcement, there hasn't been much in the way of news surrounding The Elder Scrolls 6, aside from some rumors. What has been revealed in the last few years seems to point to the game being further away than fans might expect. 
The Elder Scrolls 6 is a long way off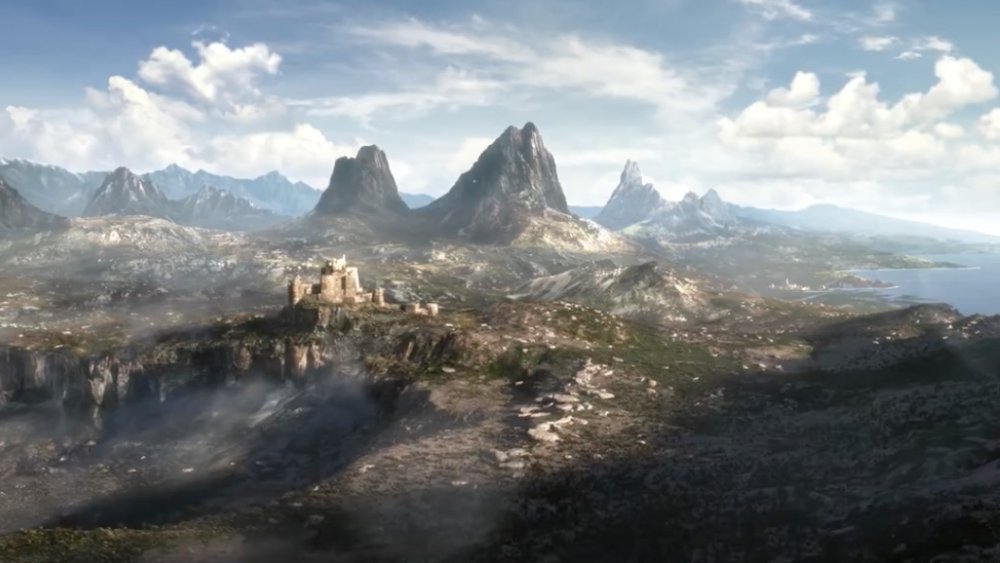 Bethesda Softworks
The question of how long it would take to receive a new Elder Scrolls was tackled as early as 2016 by Bethesda's Senior Vice President of Global Marketing, Pete Hines. When asked about the possibility of a new installment, Hines told IGN that two of the company's upcoming games were massive undertakings that would have to be completed before The Elder Scrolls 6 began. 
One of these games is presumably Starfield, Bethesda's mysterious science fiction RPG. While that project will likely be an Xbox Series X game that will blow gamers away, there's still no release date for Starfield, either. It's presumed that Bethesda wants to complete and publish Starfield before development on The Elder Scrolls 6 kicks into high gear.
In May 2020, Pete Hines reiterated on Twitter that The Elder Scrolls 6 would not be released until sometime after Starfield, which could be "years from now." In other words, Bethesda is not expecting it to arrive anytime in the near future. While that certainly is a bummer, at least there are plenty of other exciting games to play while waiting for The Elder Scrolls 6.