This Is The Rarest Limited Edition GameCube Console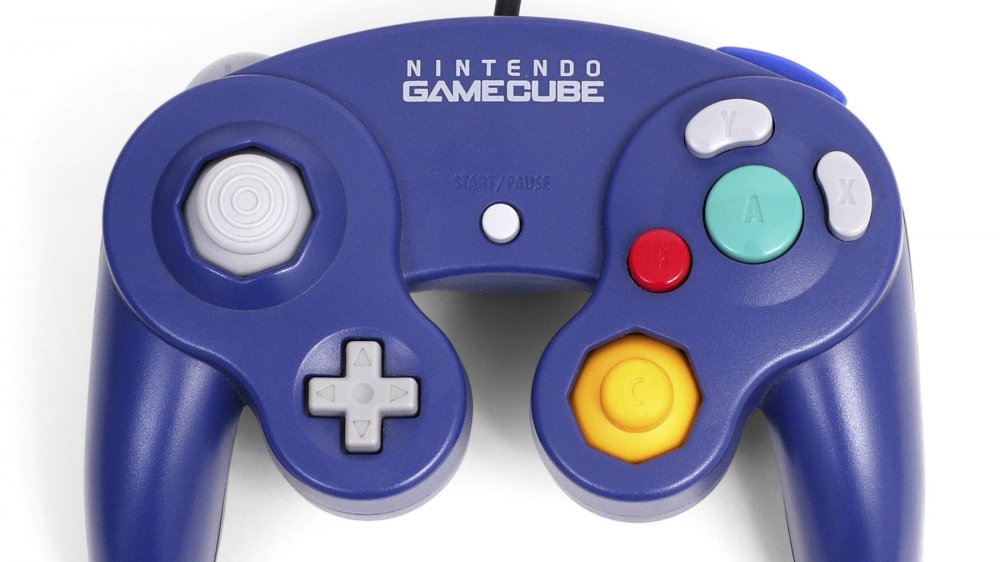 Nintendo
There are some pretty rare GameCube games out there, but many fans may not realize that there's actually a GameCube console that's even more rare. In the early 2000s, MTV and Nintendo teamed up for multiple events promoting the release of the GameCube. Yes, apparently MTV decided to get into the gaming business in between producing episodes of The Real World. 
According to Console Variations, the Nintendo/MTV partnership once resulted in an insanely limited run of MTV-branded GameCube consoles. In December of 2003, MTV gave away one custom console a day, except for on Christmas Day and New Year's Eve. That made for a total of only 29 of these specially made GameCubes, making them some of the rarest consoles ever made. These GameCubes featured some pretty interesting designs, including a camouflage console and one system modeled after Tom Ford's Gucci clothing line. Apparently, MTV particularly liked the camouflage design so much that the network ordered more of that one than any of the others. 
So, now that you know that these beauties exist, you're probably wondering how to find one. Unfortunately, seeing one of these consoles in person is easier said than done.
Where can you get one of these MTV GameCubes?
Sadly, it doesn't appear as though any of the lucky winners of these consoles have ever put one up for sale. Even if they did, it's very likely that the sheer rarity of these systems would make them sell for an astronomical amount. According to one collector who actually has one of the camouflage systems in their possession, it's highly unlikely that anyone will ever list one of these GameCubes for sale. In other words, these particular GameCubes are literally priceless.
Still, pictures of some of these consoles have resurfaced online from time to time, delighting gamers who have never heard of them. In one Reddit thread discussing the MTV GameCubes, one commenter made a particularly amusing observation. Unlike many consoles that came after it, the GameCube wasn't exactly built to play music or television (CDs or DVDs). This makes the GameCube an especially funny choice for an MTV tie-in console. 
Still, despite this bit of incongruity, these consoles are an interesting piece of gaming history. Just try to imagine what an MTV-style Nintendo Switch would look like.