The Untold Truth Of Fallout: New Vegas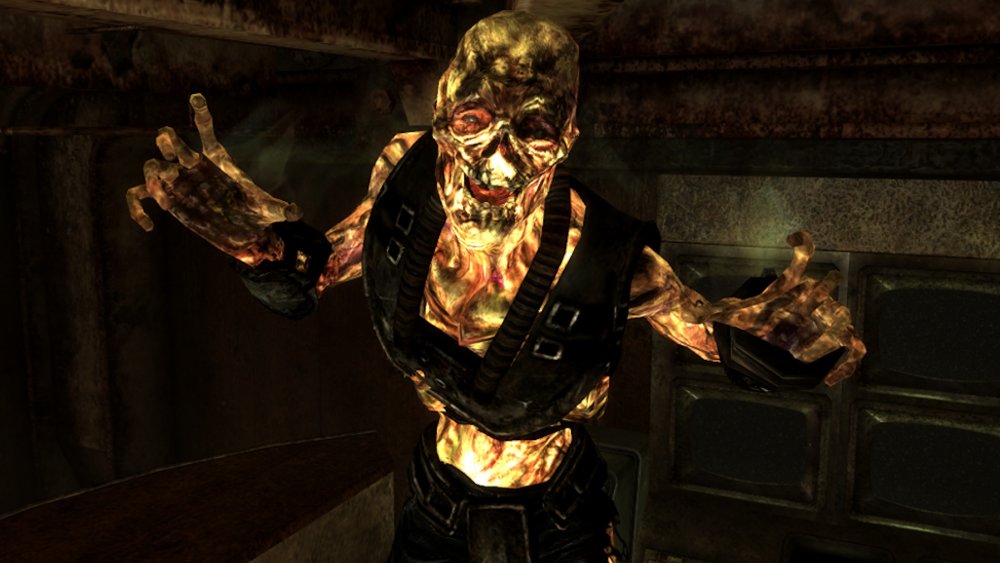 Bethesda Softworks
Developed by Obsidian Entertainment and published by Bethesda Softworks, Fallout: New Vegas was released back in 2010 and is still an impressive achievement. Set three years after the events of Fallout 3, it followed the adventures of a mysterious Courier as he sought out the people who shot him and left him for dead.
Advertisement
When Fallout: New Vegas was first released, the game was a bit of a mess. There were numerous scripting errors and glitches that caused a good deal of frustration for gamers. This prompted Bethesda and Obsidian to whip up patches for the game very shortly after launch. 
Even so, Fallout: New Vegas received decent reviews upon its release. These days, New Vegas is commonly considered among fans to be a high point of the franchise. When Bethesda released Fallout 4 back in 2016, many fans were still quite vocal in their desire for another Obsidian-developed entry. Sure, New Vegas features a few Fallout missions that are practically impossible, but there's still a lot of love for it.
Even though Fallout: New Vegas is a wildly popular game, there may be some facts about it that even the most hardcore fans of the franchise don't know.
Advertisement
There were originally THREE main characters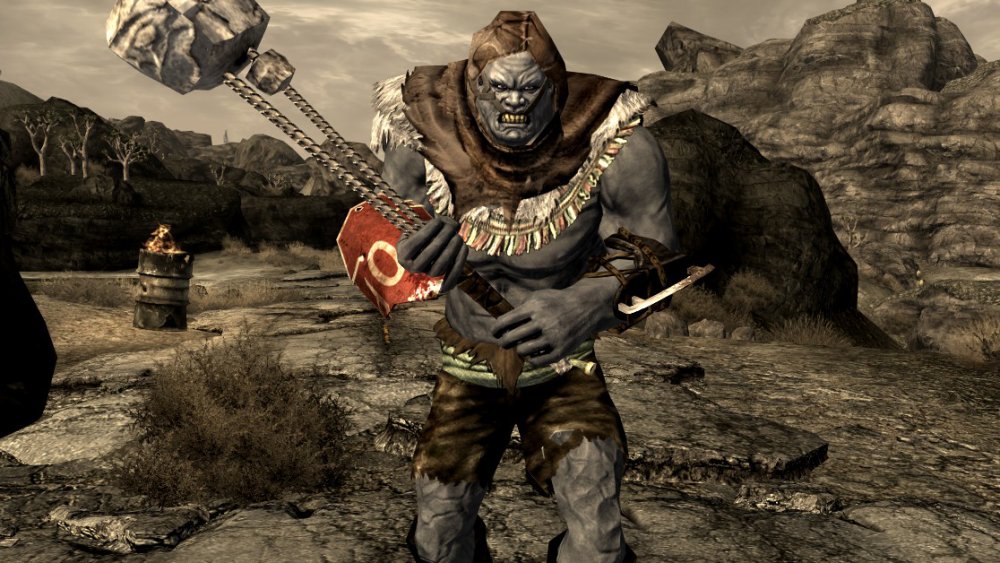 Bethesda Softworks
According to an interview with Eurogamer, Fallout: New Vegas went through several permutations in its development cycle. During pre-production, someone mentioned the idea of setting the game in Reno, Nevada. This led to the team realizing that a Las Vegas-set game could be interesting. Obsidian originally pitched the game to Bethesda under the title Fallout: Sin City, which was quickly changed to Fallout: Vegas, and then finally the title that fans are familiar with.
Advertisement
As Obsidian quickly learned, there were more changes in store than a simple title swap. New Vegas was originally planned to have three different protagonists. Much like RPGs such as Skyrim, Fallout: New Vegas was going to let players choose between three character classes: in this case, normal humans, zombie-like Ghouls, and hulking Super Mutants. Unfortunately, the limitations of the game engine led to this original concept being dropped.
Obsidian CEO Feargus Urquhart told Eurogamer that working Fallout's different armors and weaponry around the Ghoul and Super Mutant types proved to unfeasible. As Urquhart explained, "It wasn't like [Bethesda] said no but it was a very strongly worded, 'We would really suggest that you not try to do that.'"
Advertisement
New Vegas has inspired fan-made works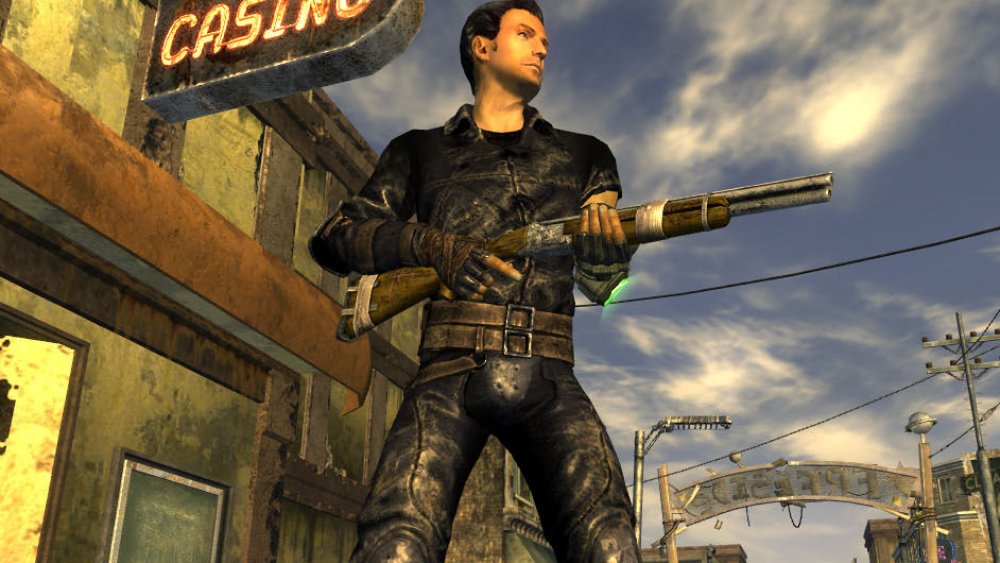 Bethesda Softworks
Fan-made video games are one of the coolest ways that gamers can express their love for a particular franchise. It should come as no surprise Fallout: New Vegas has inspired more than its fair share of fan creations. For example, a group of modders banded together to recreate the entirety of Fallout: New Vegas using the very same engine that powers Fallout 4. The extensive work on this remake included recording all-new voice acting, since the modders were not allowed to reuse audio from the original game.
Advertisement
Meanwhile, Fallout: New California is a mod for the PC version of New Vegas that introduces players to an all-new story campaign and world map. Rock Paper Shotgun favorably compared the fan-made New California to Fallout 76, an official Bethesda release that bombed. Years after its initial release, Fallout: New Vegas still manages to capture the imaginations of fans.