The Big Problem Monster Hunter Fans Have With The Movie Poster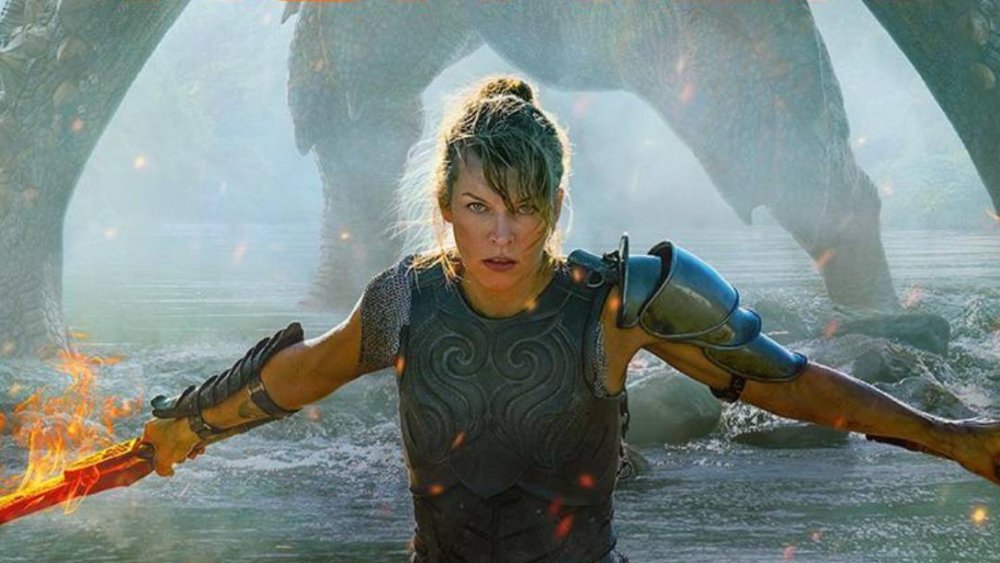 Sony Pictures Releasing
Prepare yourself for bombastic monster battles this New Year's Eve. 
The first poster and trailer for Monster Hunter just dropped, and fans of the classic PlayStation 2 game are already getting hyped. The mythology from the games seems to be alive and well in the film, which will follow a group of military officers as they enter a portal into another realm filled with horrific beasts. They have to team up with a hunter from this world to make it out alive and find a way back to Earth.
The upcoming sci-fi/action film stars Milla Jovovich, Tony Jaa, Clifford "T.I." Harris, Jr., and Ron Perlman. It's directed by Paul W.S. Anderson (Resident Evil, Alien vs. Predator), and from what we've seen so far, the movie takes the combat present in the games and amps it up to 11. The games are mostly memorable for their unique monster designs, and it seems like this movie has really honed in on that, even giving us a Greater Rathalos. Anyone who's played the game will tell you how this wyvern isn't easy to take down, so we're pumped to see how Jovovich's character, Captain Natalie Artemis, manages to fare against it. 
While Monster Hunter won't be released until December 30th, 2020, fans already have some criticisms. Namely, some fans have pointed out how the weapon Captain Artemis is holding in the film's poster doesn't make any sense considering the monster against which she's going up. 

Flaming blades are ineffective against Diablos in the Monster Hunter game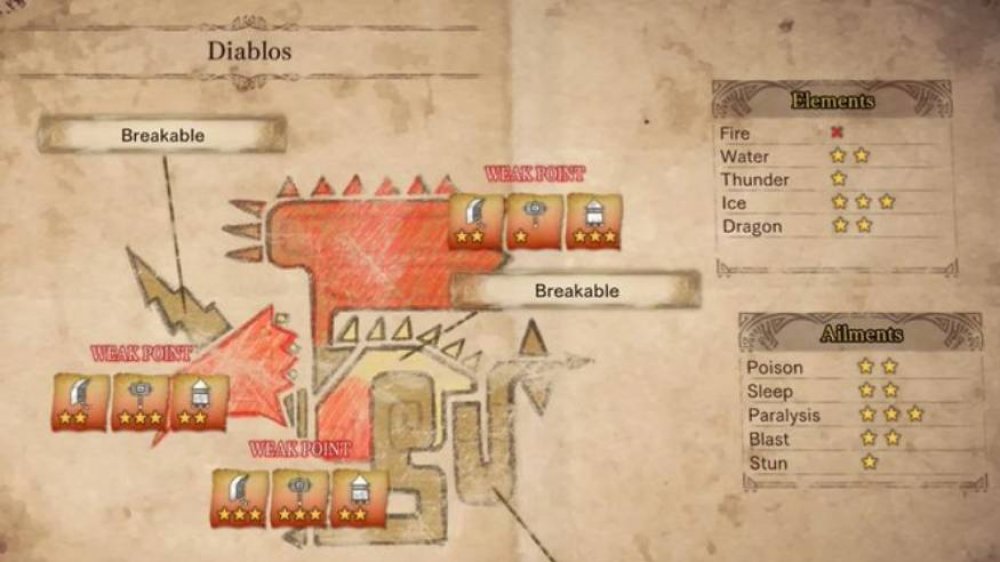 Capcom
The Monster Hunter poster showcases Captain Artemis wielding flaming blades while a Black Diablos roars ferociously in the background. It's a cool image showing what kind of beasts we can expect in the film. There's just one tiny problem with it.
Twitter user @Xyless commented on the movie poster thread with an image displaying a screenshot from the Monster Hunter game. It shows how the Diablos is primarily weak against weapons with Ice elements. It's most resistant against Fire element weapons, and considering Captain Artemis is clearly wielding a fire-based weapon, she's going to have her work cut out for her trying to take this monster down. @Xyless goes on to say, "Imagine a movie in which Superman goes rogue and they show Batman coming in and fighting him with a yellow sunlight gun instead of kryptonite."

Basically, she doesn't have the best weapon for taking down this specific beast. It remains to be seen if this particular showdown will actually appear in the movie or if it just made for a sweet poster. We'll just have to wait until December 30th to find out. 
With numerous video game sequels, including the recent expansion pack Monster Hunter: World – Iceborne, there are plenty of directions in which this series could go as a film franchise. There are plenty of monsters out there, and just as many weapons to take them down.