Everything We Know About Genshin Impact's Klee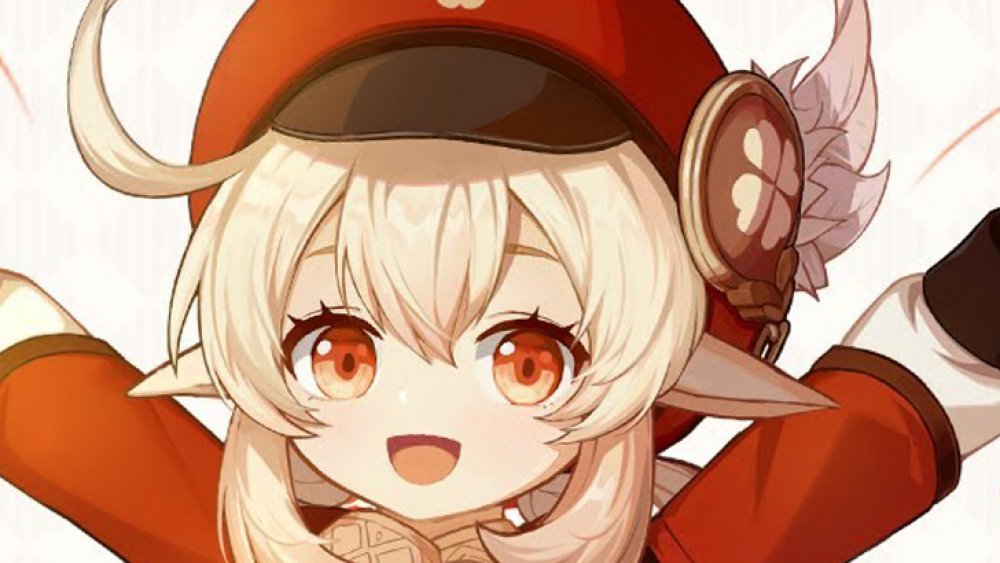 miHoYo
Genshin Impact, the free-to-play action RPG from development studio miHoYo that's been compared to Zelda: Breath of the Wild, has amassed a ton of positive feedback since its release. At the time of this writing, its Metacritic score sits at an 80 and, according to Screen Rant, it managed to gross more than $1.84 million USD via its iOS launch alone. Genshin Impact has already set the record for being the biggest worldwide launch for a Chinese-made game ever.
Advertisement
One of the main hooks for Genshin Impact is its character pull system, which rewards players with new characters as they spend a currency type called Primogems. During certain in-game events, a special promotional character will be up for grabs and have an increased probability rate amongst the players spending Primogems to unlock them. A slew of likable and formidable elemental warriors have already been thrown into the gacha pull mix and the players lucky enough to have earned them have put their skillsets to good use. 
A new heroine took the spotlight on Oct. 20, 2020 as the next Genshin Impact hero featured during a character pull event. And her name is Klee.
Klee is a fiery explosives expert who's full of glee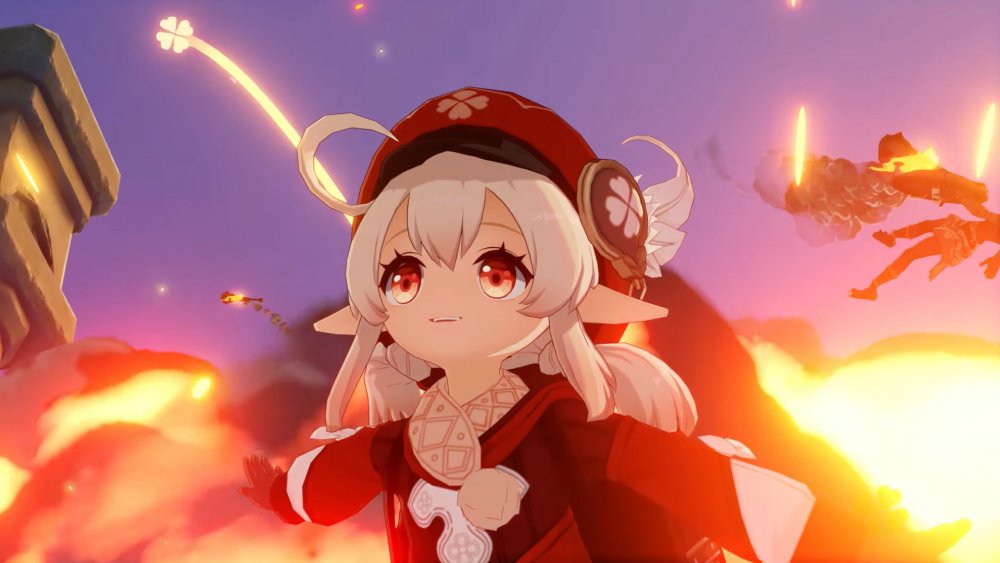 miHoYo
Klee should be a familiar face to players who have already put some time into Genshin Impact's wealth of Story Quests. She became playable during a mission called "The Mystery of the Girl in Red's Treasure." For those of you who still haven't taken Klee's elemental powers for a spin, here's a primer on what she's capable of: Klee is a Pyro user that specializes in using the Catalyst weapon type. She appears as a little girl with pale skin and light red eyes. Her attire consists of a red coat with a white dress sitting underneath it. 
Advertisement
Klee dishes out big damage by throwing out explosives at anyone unlucky enough to endanger her. Her hyperactive nature paints her as an endearing yet highly destructive threat that's not to be taken lightly. Klee's DPS attacks make her a useful option for players that utilize characters with good AoE abilities. Just be prepared to spend quite a bit of money to unlock her.