Things Keep Getting Worse For Electronic Arts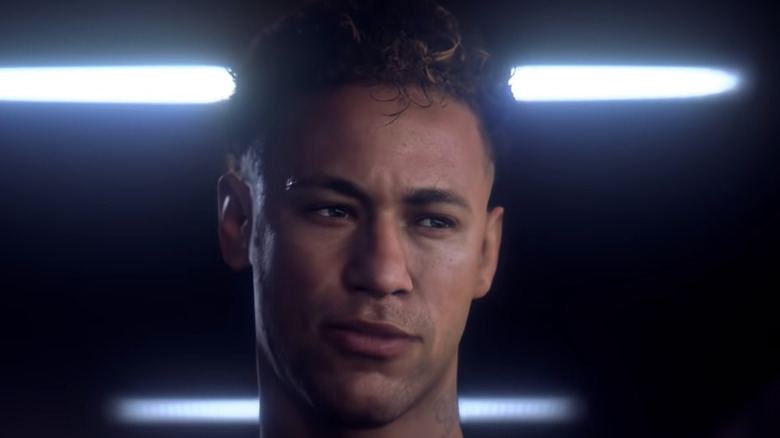 EA Sports
The District Court of the Hague has just ruled against Electronic Arts in a case that claims that paid loot boxes in FIFA games violate the Netherlands' Gambling Act.
Back in 2018, the Netherlands Gaming Authority (KSA) decided that EA (and other companies) had violated its rules by including the loot box mechanic in its games: a microtransaction offering randomized rewards to players. After the release of FIFA 19, the KSA decided to fine the publisher for violations of the country's gambling rules. EA appealed, but the decision that came down on Oct. 29, 2020 is certainly not to its liking. Basically, EA must remove the loot boxes or be fined up to €500,000 (€250,000 each for both EA and its Swiss subsidiary, Electronic Arts Swiss Sàrl) for every week the loot boxes remain in the game (up to €10 million). EA has three weeks to comply.
In the FIFA games, treasure chest-like card packs can contain characters that improve the team's performance, and contents are determined by chance. According to the KSA (as reported by Eurogamer), "Under Dutch law, a game of chance that allows a prize or premium to be won can only be provided if a relevant licence has been granted." The KSA added that it considered this violation to be particularly egregious, since children and young adults, who are particularly vulnerable to gambling addiction, have access to the loot boxes in the FIFA Ultimate Team (FUT) game mode. Additionally, it noted that characters can be traded, giving them a specific value.
EA argued that the loot boxes do not constitute a separate game of chance, as they are linked to the game itself — and the game is a skill-based endeavor with the goal of winning virtual football (soccer) matches through the agility and competence of different players. The loot boxes have no monetary value and can't be converted into money, the company noted.

The court, in its decision, said that while the loot boxes are indeed part of a game, they can also be played as a standalone game . And, as the content of loot boxes is not determined by the agility or any similar characteristic of the person obtaining the loot box, this does indeed constitute a game of chance. The three-judge panel chose to view the virtual economy within the game as a real economy, since the virtual items "can be valued for real money on the basis of trade outside of a game." It even named a specific value, saying that "5,000 FUT coins are approximately equal to €1."
EA told VGC that it intends to appeal the decision. "Players all over the world have enjoyed FIFA and the FIFA Ultimate Team mode for many years and as such, we are disappointed by this decision and what it may mean for our Dutch community," said Dirk Scholing, EA's Benelux Country Manager. "We do not believe that our products and services violate gambling laws in any way. We are appealing this decision and we seek to avoid a situation impacting the ability of Dutch players to fully experience and enjoy FIFA Ultimate Team."
The controversial topic of loot boxes is being negotiated in other countries as well, with varying results. Belgium was the first country to outlaw them — EA has stopped selling loot boxes there. Yet, the U.K. and New Zealand have decided that loot boxes do not meet the standard of gambling. While the Victorian Commission for Gambling and Liquor Regulation in Australia feels otherwise, it also says it has limited options for enforcement. In the U.S., several states have taken steps to prohibit loot boxes as well, and Senator Josh Hawley of Missouri introduced a national bill intended to regulate them in 2019.
EA has not often been on the winning side of the debate. Just last month, it was criticized for promoting FIFA microtransactions in the Smyth Toys in-shop magazine, which is geared towards children and families. In response, it told VGC that it was working to ensure that its ad would no longer be distributed, and has committed to reviewing all future media placements.
EA has a bad reputation for its microtransactions (think Battlefront 2), but they're not going away anytime soon — and a recent financial report shows why. EA's Q3 2020 report indicates that the company's "live services" from games like Apex Legends and the FIFA Ultimate Team and Madden Ultimate Team modes increased by 27 percent to a whopping $993 million. It's no wonder the company feels motivated to fight anti-gambling rules across the world.