Sean Connery's Final Performance As James Bond Wasn't In A Movie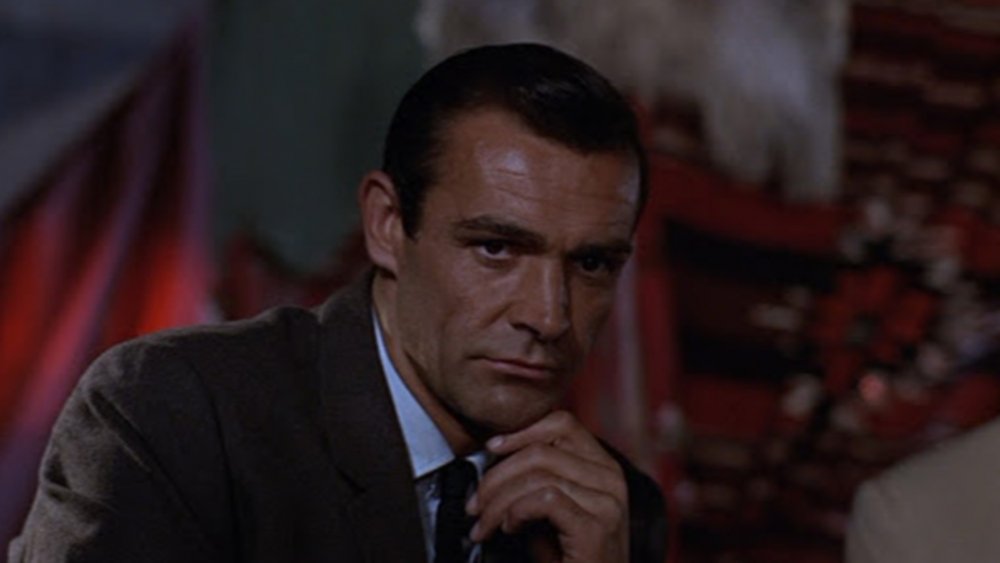 United Artists
The film industry lost one of its biggest stars on October 31, 2020, as the legendary Sean Connery tragically passed away at the age of 90. He lived a long, impressive life full of ups and downs, leaving behind a cinematic legacy that's second to none. He truly did it all before retiring from the silver screen in 2006, from acting alongside Harrison Ford as Dr. Henry Jones Sr. in Indiana Jones and the Last Crusade to bringing Allan Quatermain to life in his last (and painfully unsuccessful) live-action appearance for the 2003 adaptation of Alan Moore's The League of Extraordinary Gentlemen. However, one role in particular stands out among the rest: Bond, James Bond.
Connery holds the distinct honor of being the first person to take on the 007 role, bursting on the scene for 1962's Dr. No. From there, he went on to star as the dashing British superspy in six subsequent installments (although Never Say Never Again isn't recognized as canon), becoming the benchmark for all future Bond incarnations in the coming decades. He made the part his own and found the perfect blend of sex appeal, quick wit, and intelligence that ensured his performances would endure well beyond his time. Connery's proficiency at physical acting is common knowledge, but his obscure final turn as James Bond didn't entail him appearing in front of a movie camera. 
In fact, it didn't take place in a film at all.
Sean Connery voiced 007 for the From Russia with Love video game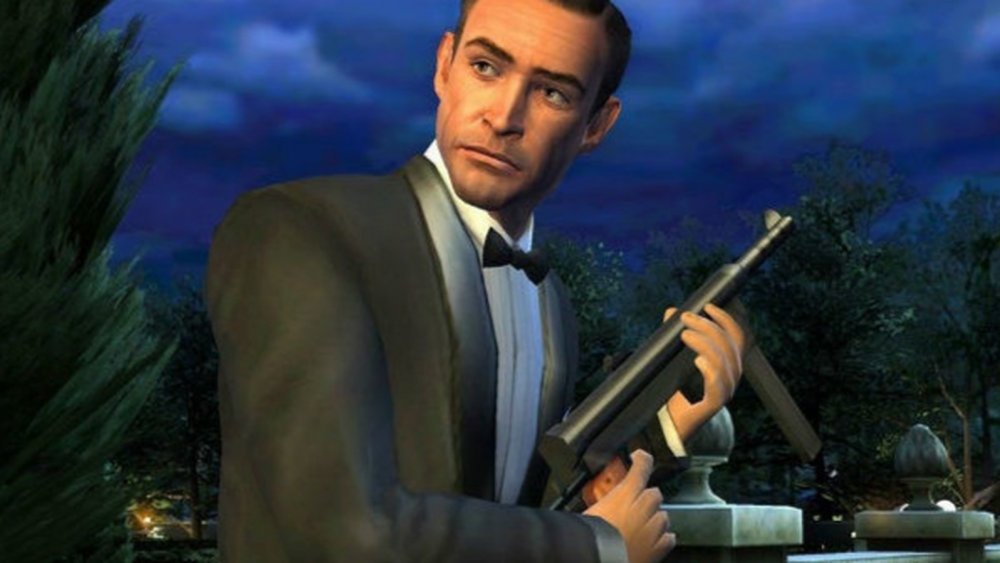 Electronic Arts
Back in 2005, Electronic Arts neared the end of its tenure as the sole developer of James Bond-centric video games, which began in 1999. It was responsible for such titles as 007 Racing and GoldenEye: Rogue Agent, but the EA team wanted to go all-out with their last project, and they certainly did. The company simultaneously adapted author Ian Fleming's 1957 novel, From Russia with Love, as well as the 1963 film rendition of the same name. The movie was Sean Connery's second time playing Bond, so, to make the game as authentic as possible, EA brought him in to do some voice work.
In an interview detailing the making of EA's From Russia with Love, executive producer Glen Schofield discussed how badly fans and employees alike yearned for a Sean Connery Bond game, and how they couldn't pass up the opportunity to make it happen. "I think the idea of returning to the original 1960s Bond series was something the team had talked about for a long time, the fans talked about it, we kept hearing people wanted to see it," he said, and sure enough, everything eventually fell into place.
"It really came together this year [2005] when we were able to contact and talk to Sean Connery, and he agreed to be a part of it. Once you get him on board and he's helping you out, then that's the start of a great game." Connery also gave his thoughts on the project, saying that he was "absolutely thrilled" to make his triumphant return to the character that made him a star. From Russia with Love was his video game debut, and he knocked it out of the park, thus making its story feel even more so like a big screen 007 adventure. Though the final product is a bit dated by modern gaming standards, it should hold up for a long time thanks to Sean Connery's engaging vocal performance in what turned out to be his James Bond swan song.