Critical Role Fans Just Got Huge Comic Book News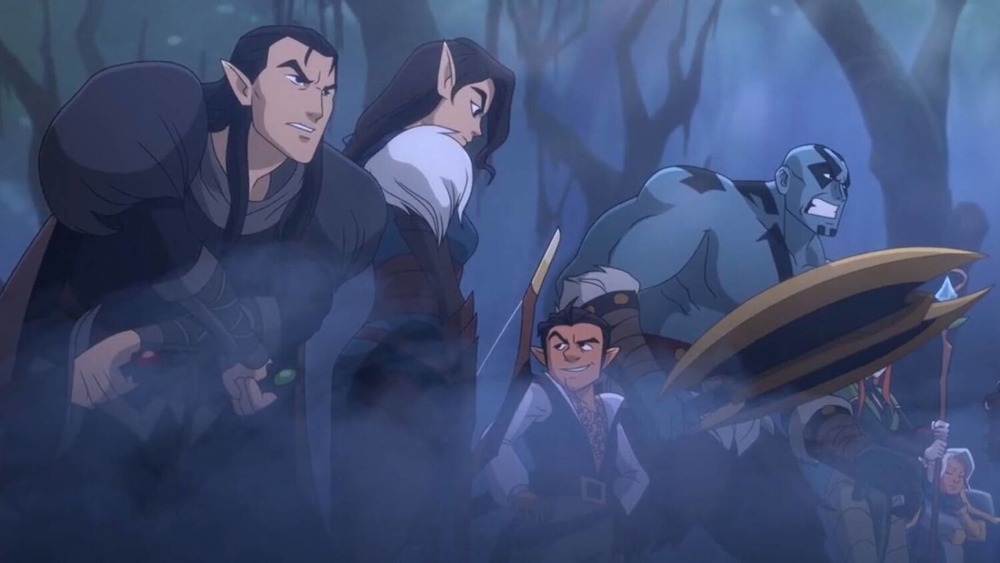 Twitch
It's a good time to be a fan of Dungeons & Dragons. 
A feature-length D&D movie is in the works with a script by Johnathan Goldstein and John Francis Daley, the duo who wrote the screenplays for Horrible Bosses, Vacation, and Spider-Man: Homecoming. Hasbro is also developing a D&D television show that's still in the early stages of development. However, you don't have to wait for either to come out if you're interested in some epic adventures. Since 2015, we've had Critical Role to inspire us to venture forth and embark on epic quests while battling the forces of darkness. 
Advertisement
Critical Role is a web series available on YouTube and Twitch, in which a team of professional voice actors play D&D together. An animation team then brings their adventures to life for all to watch and enjoy, and if over 100 episodes in a single campaign isn't enough for you, then you're in luck! It's just been announced that a new comic book series focused on the Mighty Nein is in the works, with the first volume set to arrive on June 16, 2021. 

Critical Role is releasing a new line of hardcover graphic novels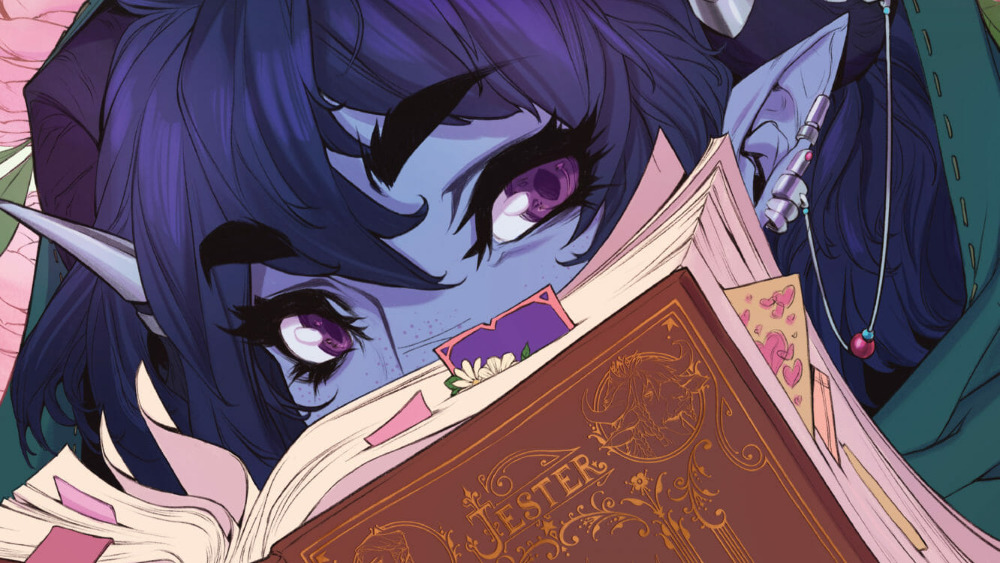 Dark Horse Comics
Critical Role's second campaign started at the beginning of 2018, with a plot following a group of adventurers known as the Mighty Nein. They go on a number of adventures throughout the series, and now, you can see what these colorful characters were up to before they all met each other in an exciting new series created in collaboration with Dark Horse Comics. 
Advertisement
An article posted on the Critical Role website reads, "We are ever so excited to announce our new line of hardcover graphic novels — The Mighty Nein Origins — in collaboration with our friends at Dark Horse Comics! Each volume explores an adventurer's backstory who will one day become part of the Mighty Nein." 
The first graphic novel will follow the tiefling cleric, Jester Lavorre, who's voiced by Laura Bailey (Black Widow in Marvel's Avengers for the PS4) in the web series. Jester's backstory is set to be released on June 16, 2021. The summary for the graphic novel reads, "Jester Lavorre had an unconventional upbringing, even for one born in cosmopolitan Nicodranas. Daughter of the famed Ruby of the Sea, she had many opportunities for mischief as a small child, of which she took full advantage! Dive into the mystery of Jester's early years, her first meeting with the Traveler, and the fateful events that set her on a path to eventually join the Mighty Nein." This first book is written by Sam Maggs (The Unstoppable Wasp) and features colors by Cathy Le and line art by Hunter Severn Bonyun. 
Advertisement
Fans won't have to wait long for the second book to come out, as The Mighty Nein Origins: Caleb Widogast is slated for release on July 14, 2021. You can pre-order both books right now via physical bookstores and digital outlets.