A Police Situation Is Unfolding At Ubisoft Montreal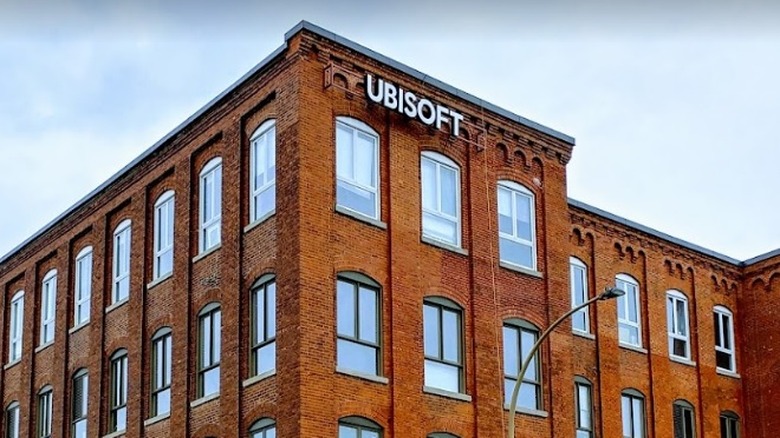 Google Maps
The staff at Ubisoft Montreal may currently be in the middle of a terrifying and possibly life or death situation. Reports have circulated online that a hostage crisis is underway in the company's Canadian headquarters, located at the corner of St-Laurent Boulevard and St-Viateur Avenue. This is a developing situation, so expect to hear more as the day goes on.
According to sites such as The Post Millennial and Game Rant, dozens of Ubisoft employees were trapped inside, hiding under desks. These initial reports purportedly originated from Cult MTL writer Yara El Soueidi, whose boss' friend is employed at Ubisoft. Thankfully, the acquaintance (who remains unidentified) was working from home today, so she is not currently in any danger, but she reportedly talked with Ubisoft employees while they were underneath their desks
Police have already mobilized and surrounded the building. Videos have surfaced of Montreal cops pulling out their guns, taking cover behind their cars, and advancing on the building with riot shields. Moreover, armored vehicles arrived on the scene, and residents were asked to steer clear of the area. This might mean the police are taking every possible precaution, or it is a sign that the situation is volatile.
At the moment, details are scarce. The senior community developer of Hyper Scape, Eric Pope, stated he "was on a call with folks at the office and they had to leave abruptly." He also linked a screenshot from a news report taken from a helicopter and stated that he could identify some of his team members situated on the Ubisoft building's roof in a since deleted tweet. While the narrative director of Assassin's Creed: Valhalla, Darby McDevitt, is currently safe in another building and wishes for the safety of everyone currently in the headquarters, Ubisoft proper has yet to comment on the situation outside of telling IGN it is working with local police. 
The official Montreal Police Twitter account has since reported that they have not identified any threats and are evacuating the building.