Xbox Isn't Done Buying Studios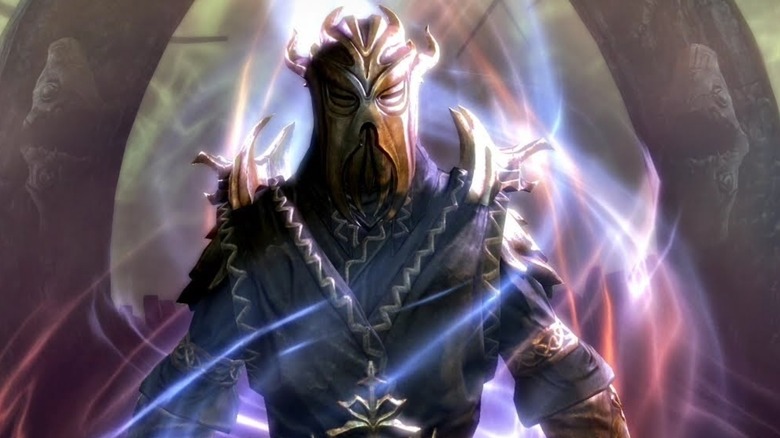 Bethesda Softworks
Microsoft made waves earlier this year when it announced its purchase of ZeniMax Media, owners of Bethesda and its collection of associated studios. The company's $7.5 billion purchase paints a future for Xbox where Bethesda's upcoming games, like The Elder Scrolls 6, could possibly release as console exclusives. With this acquisition being made, Xbox's collection of first-party studios has expanded exponentially. Judging by recent comments made by Microsoft's executive vice-president of gaming, Phil Spencer, it sounds like more studio acquisitions are on the horizon.
During Twitch Glitchcon's welcome keynote address, Phil Spencer made it clear that the Xbox brand has plans to expand its first-party games catalog. "In terms of continuing to invest in new studios and new games and new content, absolutely we have to do that," Spencer said. "It's important we continue to build out the library of games that are available on Xbox." Spencer went on to note that Xbox Game Studios definitely wants to "continue to invest in great games" in the future.
Xbox Game Studios has a huge lineup of first-party studios that are working on AAA projects for the Xbox Series X|S hardware. 343 Industries is currently working on Halo Infinite, Ninja Theory is putting the finishing touches on Senua's Saga: Hellblade 2, and Obsidian Entertainment has a new game in development for the console called Avowed. Xbox Game Studios also has a slew of other noteworthy studios under its banner, such as Undead Labs (State of Decay), Turn 10 Studios (Forza Motorsport), and The Coalition (Gears of War).
The Xbox Game Pass subscription service is already benefiting from the output of first-party studios. Major games such as Doom Eternal, The Outer Worlds, Halo: The Master Chief Collection, etc. are available to subscribers. Plus, as announced during July's Xbox Games Showcase, future first-party releases from Xbox Game Studios will be playable via Xbox Game Pass at launch. EA Play recently became a part of the service and added even more notable titles to the noteworthy service. Now Xbox Game Pass subscribers can download games such as Star Wars Jedi: Fallen Order, The Sims 4, and Need for Speed Heat.
When it comes to more Xbox studio acquisitions, Phil Spencer spoke to GameSpot and denied reports of Xbox approaching Japanese developers in plans of expanding. "I don't think so," Spencer said. "I say, I don't think so ... I mean, I'm not in every meeting that every team has, but I'll say not from me. Most of the opportunities that we've had to date have been a long-lasting relationship, and so, I don't think we're out there with our business card, throwing them out on the corner, trying to find people."
Still, Spencer's Glitchcon remarks have made it clear that he won't rule out the possibility entirely.