This Console Dominated The Game Awards 2020's Nominee List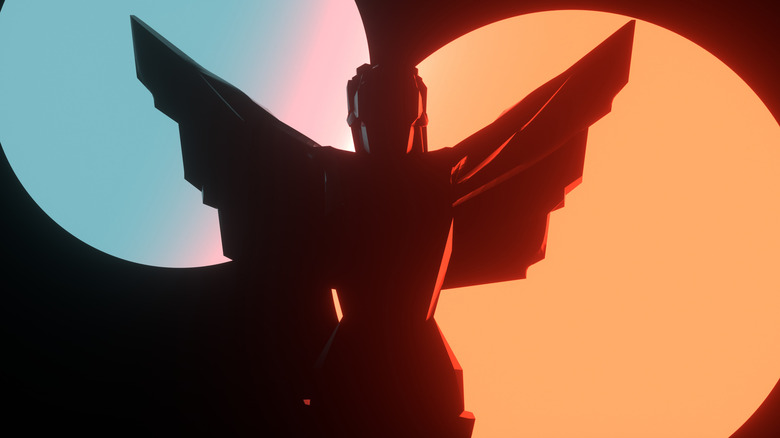 The Game Awards
The nominations for Geoff Keighley's The Game Awards 2020 were unveiled this week, filled with the year's most popular and groundbreaking titles across all gaming platforms. The PlayStation 4 made out particularly well, as the Sony console's exclusive games dominated the nominee list in multiple categories.
In 23 categories, 75 total games received nominations. According to Polygon, Sony Interactive Entertainment is the most-nominated publisher with 22 nominations total, including two entries for the coveted Game of the Year award: Ghost of Tsushima and The Last of Us Part 2. It's worth noting that TLOU2 received 10 nominations across several categories, taking the lead ahead of all other nominees. While these two games carried Sony's nominations for the most part, Dreams and Marvel's Iron Man VR also received nods in the Best VR/AR category. The Game Awards noted that Sony's 22 nominations closely followed Nintendo's record-setting 23 in 2017, making this an excellent year for PlayStation 4 exclusives overall.
Supergiant Games' Hades also fared well with nine nominations, including the major categories: Game of the Year, Best Game Direction, Best Narrative, and Best Art Direction. Final Fantasy 7 Remake also received nominations in the major categories. Finally, Bethesda's Doom Eternal and Animal Crossing: New Horizons completed the Game of the Year selections.
It's not entirely surprising that some of Sony's biggest 2020 releases did so well. The Last of Us Part 2 was highly-anticipated (despite being delayed by several months), and it received rave reviews from major publications like IGN and GamesRadar. Critics lauded TLOU2's story, themes, and design. Meanwhile, in the case of Ghost of Tsushima, IGN and Gaming Age showered the game's characters and visuals with praise.
Keighley will host The Game Awards 2020 on 45 live streaming services and platforms on Dec. 10. Although this year's show is virtual due to COVID-19 pandemic restrictions, there will still be live segments airing from sound stages in Los Angeles, London, and Tokyo. The show also doubles as a venue for game reveals and announcements, so gamers can expect to hear news from a ton of industry leaders. In fact, Keighly told GamesRadar that gaming companies have "great content" to share with fans during the show this year, despite his worries that the pandemic would hold announcements back.
Voting for The Game Awards 2020 is available now, so cast votes for your favorite games as soon as possible.