Electronic Arts May Have Three New Games On The Way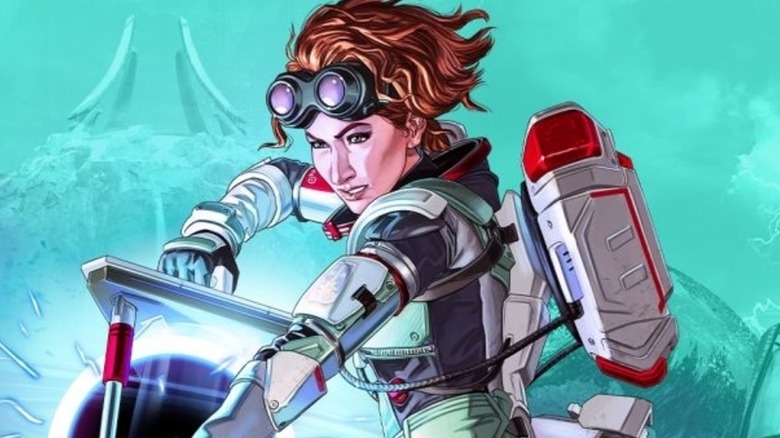 Electronic Arts
Electronic Arts, which recently released Star Wars: Squadrons, FIFA 21, NHL 21, and the remastered Need for Speed: Hot Pursuit, filed some trademarks in Europe in early November. These new trademarks have everyone speculating about what the gaming company has planned going forward. 
The terms to be trademarked don't seem to have any connection to current IPs. They could refer to full new games or downloadable content. And they're rather curious phrases, for a publisher that's known for its Star Wars games, sports titles, Apex Legends, and more. The terms are "Chocolate Panda," "Fury Soccer," and "Full Circle." There's another ambiguous filing, for "Fun City," that appears to be associated both with clothing and an online computer gaming service. The trademarks, represented by the London firm Hardbottle & Lewis, are still being reviewed. 
The names are generic enough to spark the imagination. While "Chocolate Panda" and "Fury Soccer" at least bring up images of food, animals and sports — all within the realm of previous EA properties like The Sims and FIFA games — "Full Circle" could mean pretty much anything. Keywords accompanying the trademarks are similarly uninformative, referencing game software, video game development, online computer gaming, and entertainment services. As a large gaming company, EA makes a variety of titles, so it's hard to know what these might refer to, or even if they're talking about updating live online game services versus actual software. The names do seem particularly conducive to more casual mobile or arcade-style games, though.
Given the nature of the filing, fans may see nothing come out of these trademarks, or EA may reveal titles in the future that will shed more light on what they're all about. However, gamers will probably have to wait a bit to find out if anything comes of these trademark applications. There's simply not enough information to come to any real conclusions at this point, although some users on ResetEra are pulling for a Shaolin Soccer-inspired, Sega Soccer Slam-style title.
In the meantime, there's still plenty to look forward to in 2021 from EA's release schedule. VR game Medal of Honor: Above & Beyond is coming on Dec. 11, while Mass Effect: Legendary Edition will arrive in 2021. Also due in 2021 are several EA Originals: co-op adventure It Takes Two and dice-based fantasy action adventure Lost in Random. While EA hasn't necessarily confirmed specific dates for other titles, Battlefield 6 is expected for the 2021-2022 time frame, and a new Need for Speed is expected, too. And who knows? We might hear about some EA TV shows coming down the line as well.