Red Dead Redemption Remaster Rumor Unpacked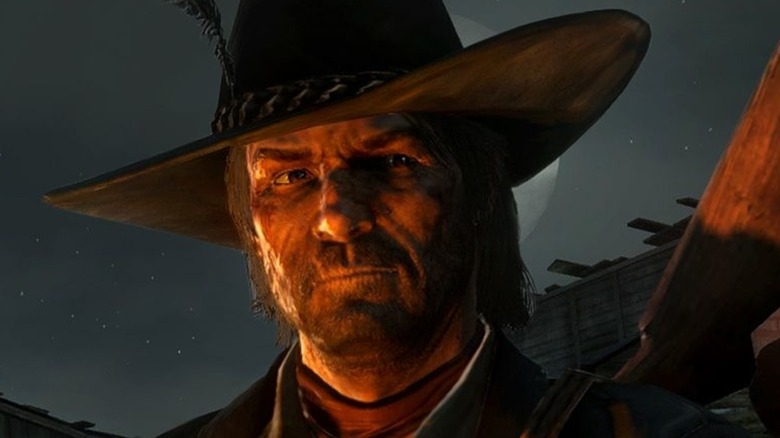 Rockstar Games
Rumors have been floating around of a Red Dead Redemption remaster after screenshots leaked of an Amazon listing. The listing stated that the Red Dead Redemption remaster is due on December 10 and costs $49.94. However, CBR reported that the link in question simply leads to a Red Dead Redemption search page when clicked. Nevertheless, Reddit user CZ_835 found the listing and reported it to the official Red Dead Redemption subreddit.
Advertisement
Recently, artwork for a project titled Red Dead Redemption: The Outlaws Collection has also surfaced. In response, Kotaku's Zack Zweizen took to Twitter to debunk the new project. He concluded that the images were likely faked.
Zweizen tweeted that most people are "lazy" at Photoshop; he stated that were he to create this image, he would "google Arthur Morgan PNG and probably grab one of the first good transparent images." In his screenshots, Zweizen showed the exact images used on the likely fake cover of The Outlaws Collection. Zweizen pointed out that the sun image behind Arthur and John is identical to the one on the actual cover of Red Dead Redemption 2. It could be a stylistic choice to link the two games together, but it's highly likely at this point that the remaster is a fake.
Advertisement
There have long been rumors of Red Dead Redemption remasters; there was a 4chan post in June that hinted at a 2021 release, and a Reddit post in 2019 that detailed a Red Dead Redemption remake plus alien-themed DLC for RDR2. In the case of the 2019 rumor, the Reddit user came forward and revealed the rumor as an "experiment" and apologized.
Released in 2010, Red Dead Redemption is an action-adventure sequel to 2004's Red Dead Revolver. The game follows John Marston, former outlaw, in 1911 after his wife and son are taken hostage by the government. John must bring three of his former Van der Linde gang members to justice in return for the release of his family. In 2018, Rockstar Games released Red Dead Redemption 2, a prequel to Red Dead Redemption. Here, players take on the character Arthur Morgan, lieutenant of the Van der Linde gang in 1899. After a botched heist in Blackwater, the gang must leave their loot in the town and escape. Elements of both open-world games include shootouts, heists, hunting, horseback riding, interacting with NPCs, and maintaining an honor rating that shifts depending on in-game choices. 
As of this writing, Rockstar Games has not made an official statement regarding the remake rumors.
Advertisement