The 2 Big Names Hosting Valorant First Strike: North America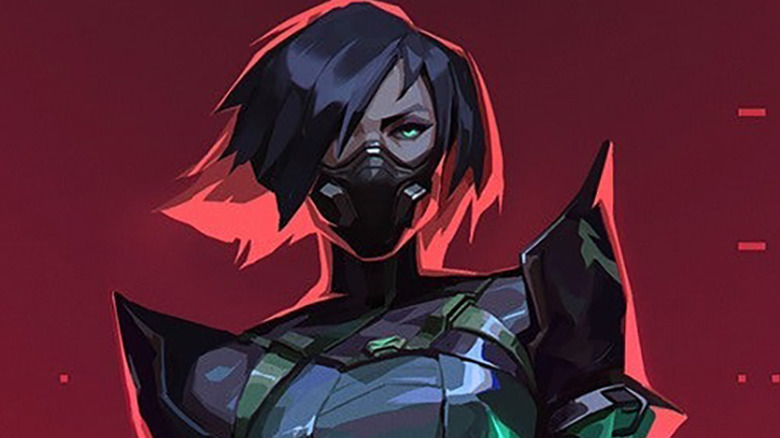 Riot Games
Riot Games finally announced on Monday the two big-name streamers who will be hosting the Valorant First Strike: North America tournament on Dec. 3. The big event will see the region's top eight teams battle it out for a piece of the $100,000 prize pool and the title of North America's first Valorant champion.
According to Riot's official announcement, fans can watch the tournament on the official Valorant NA Twitch and YouTube channels or tune in to a stream co-hosted by TSM Myth and Ninja. Other special guests include recording artist Jordan Fisher, Dash as the tournament's host, and Smix as the interviewer. Teams competing in the Valorant First Strike: North America tournament will be Team Envy, 100 Thieves, Sentinels, Renegades, TSM, FaZe Clan, T1, and Immortals, in order of their seeding by the Nerd Street Gamers and UMG tournaments.
The Valorant First Strike: North America tournament kicks off on Thursday, Dec. 3 at 1 p.m. PST with a match between Team Envy and Immortals. The initial matches will take place on Thursday and Friday, followed by winners' matches on Saturday, Dec. 5. The final two teams will face off in a best-of-five Grand Final Showdown on Sunday.
According to AFK Gaming, TSM and Sentinels are the top two teams in the region, but they have not competed against one since the August FaZe Clan Invitational, where TSM took the lead. AFK noted that TSM did previously struggle to consistently take home wins, as they lost to 100 Thieves in NSG Closed Qualifier. On the other hand, Sentinels has former Overwatch League MVP Sinatraa, who is often at the top of scoreboards despite his supportive roles. All in all, Valorant First Strike: North America shaping up to be a close and difficult-to-predict tournament.
As Dot Esports reported, Myth is not a professional Valorant player, but he has previously been involved in the game's competitive world and competed professionally in Fortnite Battle Royale. He is one of the most popular Twitch streamers today with more than 6.9 million followers. Myth has also previously provided some entertaining commentary on Valorant matches, having streamed the First Strike Qualifiers event on his own channel. 
Meanwhile, Ninja is a Radiant-ranked player in Valorant and takes the lead as the most-followed Twitch streamer with more than 16 million followers. He has previously competed in several tournaments and played Halo and Fortnite professionally. Together, Ninja and Myth are slated to provide extra entertainment value during the Valorant First Strike: North America tournament.