This Classic Tactical RPG Is Finally Coming To The U.S., But There's A Catch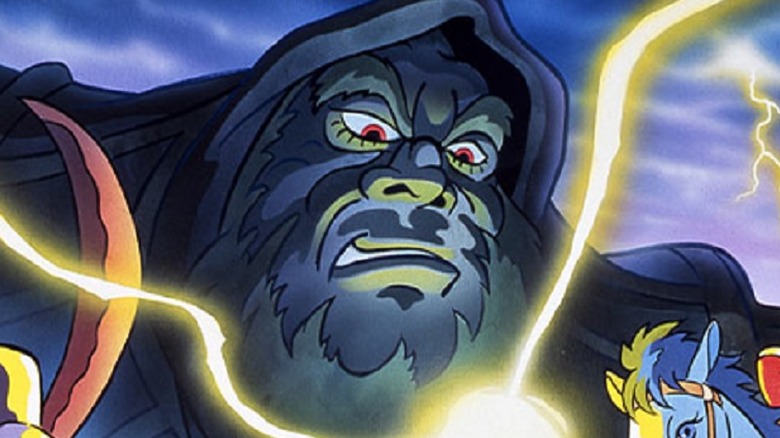 Nintendo
Fire Emblem: Shadow Dragon and the Blade of Light was released exclusively in Japan in 1990 for the NES. This game was not only the first entry in the Fire Emblem series, but it also never saw store shelves outside of Japan—until this week. On December 4, this title will be made available to Nintendo Switch owners, but only for a limited time.
Nintendo made this surprising announcement back in October. In honor of both the title and the Fire Emblem series' 30 year anniversary, Nintendo has decided to retain the NES look and gameplay, with a few added quality of life updates and an official English localization. Unlike the original, this port of the game allows players to rewind to previous turns in a map, a feature that has now become the norm in most modern-day Fire Emblem titles. Other than these tweaks, Shadow Dragon and the Blade of Light still pretty much plays the same as its original 1990 release.
While all of this is plenty of reason for Fire Emblem fans to celebrate, there is a catch. The game will only be available on the Nintendo eShop until March 31, 2021, an infamous date among Nintendo fans, for many reasons. After March 31, the game will be removed and kept away from Fire Emblem fans yet again.
This Switch port is actually Nintendo's second return into this specific entry in the series. In 2008, a DS remake of the game titled Shadow Dragon was a complete overhaul of the NES original that had new models, maps, and gameplay mechanics. Despite the existence of this enhanced version of the game, Nintendo has opted to take the retro route instead for the new port.
Although Shadow Dragon and the Blade of Light was technically the first entry in the series, the first localized Fire Emblem for North America was actually the series' seventh title, The Binding Blade. Simply titled Fire Emblem, this game was a GBA title that featured Eliwood, the father of the series' popular character, Roy.
The demand for this game likely owes a lot to the inclusion of Fire Emblem characters Marth and Roy in Super Smash Bros. Melee. The two characters made waves within the Smash community, and their Japanese-exclusive titles added even more mystery to them. This eventually prompted Nintendo to start releasing Fire Emblem games outside of Japan. Without these two sword fighters, perhaps Nintendo would be celebrating 30 years of Fire Emblem much differently.