What Critics Are Saying About Twin Mirror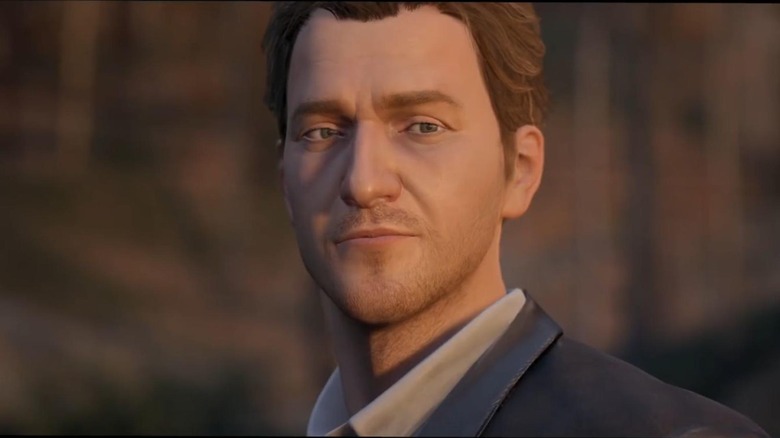 Dontnod Entertainment
Dontnod Entertainment is best known for releasing quality adventure games. The studio gave gamers the Life is Strange series, The Awesome Adventures of Captain Spirit, and Tell Me Why. It also released two slept-on action games in the form of Remember Me and Vampyr. In December 2020, Dontnod dropped its latest project: a brand new adventure game co-produced by Shibuya Productions called Twin Mirror.
Unfortunately, the critical reception to the game isn't exactly hitting on all cylinders. Several reviews have come out for Twin Mirror, which range from good to incredibly disappointing. PC Invasion's Andrew Farrell gave the game an 8 and went on to state that "Twin Mirror won't win any awards for creativity or interesting narrative choices, but it's strong themes that tie the entire experience together make it well worth the price of admission."
Donovan Erskine of Shacknews also gave Twin Mirror an 8. "Twin Mirror is anchored by a fascinating, unraveling mystery and its complex relationships between characters," said Erskine. "Though our protagonist feels a bit generic, his unique abilities add a solid spice to gameplay." Similarly, Wccftech's Rosh Kelly scored the game with a 7.8, stating "Twin Mirror is a fun, pulp detective story filled with interesting plot beats and characters, hampered only by the inclusion of strange mini-games and a really boring central character."
Several other critics were left a little less satisfied with their Twin Mirror experience. TheGamer's Bella Blondeau gave the title three stars out of five. "If you're looking for a psychological thriller to sink your teeth into, you could definitely do worse than Twin Mirror, but it's honestly only worth checking out if you're strapped for choices," Blondeau said.
Destructoid's Brett Makedonski's wasn't a huge fan of the game either as his final score came out to a 6/10. "Twin Mirror is the rare game where I love the world, premise, and characters, but can't actually professionally recommend it," Makedonski noted. IGN's Tristan Ogilvie definitely wasn't a fan of Twin Mirror as he gave the game a shockingly low score of a 5. "Twin Mirror is a frustratingly uneven adventure; it feels slow-paced yet ends too quickly, it features a wide cast of characters but doesn't give them enough depth, and it presents you with crimes to investigate without letting you play much of a role in solving them," said Ogilvie.
Twin Mirror's PC Metacritic score sits at a 68, while its user score comes in even lower at a 5.8.