Why The Monster Hunter Movie Is Causing An Uproar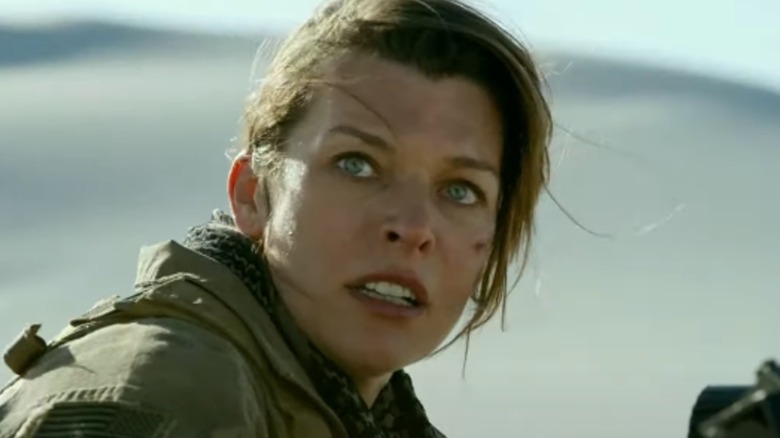 Sony Pictures Entertainment
The Monster Hunter movie is receiving major backlash from China after a controversial scene was shown during screenings of the film. The clip that caused an uproar makes use of a racist joke that has caused the film to be pulled from Chinese cinemas just one day after its release.
Advertisement
The scene shows two characters, a white male character and an Asian male played by Jin Au-Yeung in a car together. When the two are making conversation, Jin exclaims "Look at my knees!" His companion asks, "What kind of knees are these?" Jin replies with "Chi-nese," placing emphasis on the last syllable.
The joke did not land well with Chinese audiences. Chinese viewers were upset with the pun, since it was seen to have racist associations with an old schoolyard rhyme that targeted and insulted Asians. The scene made rounds on Chinese social media, causing a massive uproar.
Additionally, the Chinese translated film had Jin make an entirely different joke. The subtitles avoid the English pun, and instead reference an old Chinese saying. In the scene, Jin says, "Men have gold under their knees, and only kneel to the heavens and their mother." The meaning behind this saying implies that a man should only kneel when the cause has the same worth as gold.
Advertisement
However since there is still a connotation with knees, audiences have interpreted this translation as a loose cover-up by the filmmakers. This added even more fuel to the fire, since this subtitle can be seen as a deliberate move by the movie's team to try and cover up a joke that they may have known was offensive. Deadline has reported that Tencent, the Chinese company that distributed the film, is working closely with Chinese authorities to remove the scene entirely from Monster Hunter.
In response to the backlash, Constantin Film, the German company behind the film, issued an apology. The company acknowledged the mistake and plans to make changes with later releases of the film.
"There was no intent to discriminate, insult or otherwise offend anyone of Chinese heritage," the company said. "Constantin Film has listened to the concerns expressed by Chinese audiences and removed the line that has led to this inadvertent misunderstanding."
Based on the action RPG game of the same name, Monster Hunter stars Milla Jovovich as the film's lead. Jovovich plays the role of Natalie Artemis, a lieutenant who is transported alongside a group of soldiers to a world full of fierce monsters. Artemis and the team encounter a hunter who serves as their only way of getting back home. 
Advertisement
The Monster Hunter series is still churning out games as well. With Monster Hunter: Rise set to be released exclusively for Nintendo Switch in March 2021, this Capcom IP is sure to continue making waves within the gaming community, regardless of whatever issues film run may run into.