Cyberpunk 2077 Immediately Sets A New Steam Record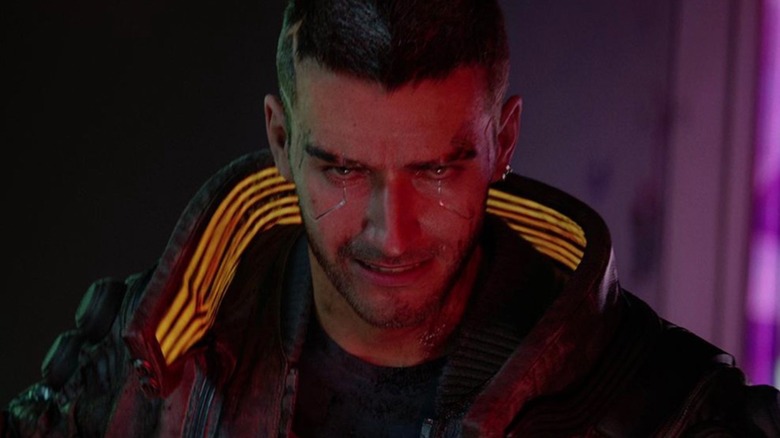 CD Projekt Red
On Wednesday night, Cyberpunk 2077 finally launched after nearly eight years in production. Immediately, it broke the Steam record for the "highest number of concurrent players in a single player game." According to the Steam Database, 1,003,262 people logged on to play Cyberpunk 2077 last night, beating the previously held record: 472,962 people logged on to play Fallout 4 in 2015. Cyberpunk has more than doubled those numbers.
Advertisement
According to IGN, these numbers only account for players who bought and downloaded the game on Steam. Cyberpunk 2077 is also available on CD Projekt Red's GOG store and Epic Games store, and those numbers still don't account for those playing on console or Google Stadia. For a game that's been so highly anticipated, it's likely that it broke a few more records within the first hours of its release.
Much like most big game releases, there are some bugs: CD Projekt Red is already rolling out a Day 0 Patch for some of those issues. According to Windows Central, some of the fixes include improved graphics and animations, improved performance and stability, improved combat and economy balance, improved UI, and trophy and achievement fixes. The patch will also fix crashing issues. Some of the bugs include game-breaking issues like "doors not opening or characters seemingly missing." There are also problems with reloading into your previous game state: Windows Central reports that "reloading an earlier save file would reset enemy positions ... We also saw combat states retained after dying, meaning you may respawn mid-combat." Add all this to poor PC performance, low-quality textures, crackling audio, and enemies seeing you through walls, and you've got a thoroughly buggy launch-day game.
Advertisement
Cyberpunk 2077 is an open-world action-adventure RPG set in Night City, "a megalopolis obsessed with power, glamor, and body modification." In the game, you play as V, "a mercenary outlaw going after a one-of-a-kind implant that is the key to immortality." The game is expansively customizable, immersive, and sprawling. Much like The Witcher 3, another highly anticipated and universally loved CD Projekt Red title, the main campaign is relatively short, but there are seemingly endless side quests that can lead to hundreds of hours of gameplay and impact the main story, including which ending you get. The Washington Post and IGN clocked in 15 to 20 hours of main storyline, and IGN also reported that replaying certain quests adds to your possible endings.