In Japan, Xbox Doesn't Stand A Chance Against PS5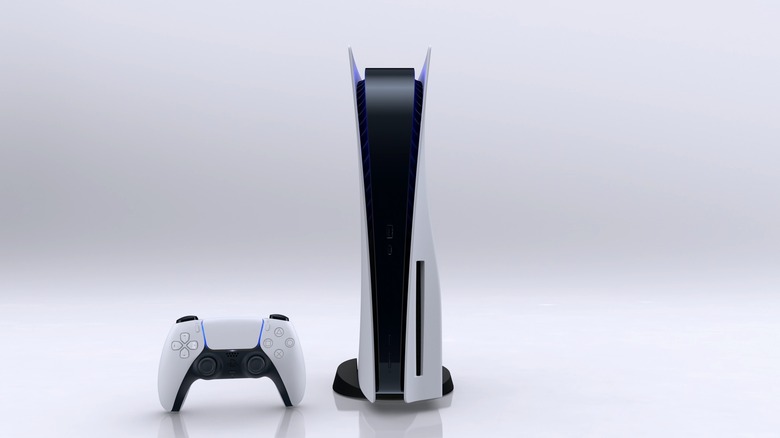 Sony Interactive Entertainment
Microsoft has big dreams for the Xbox, and while the company has realized those dreams in the US, it has always struggled overseas. Japan has remained PlayStation and Nintendo territory for the longest of times, and while Microsoft tried to reverse this lack of fortune with the Xbox Series X|S, history has repeated itself yet again.
According to Famitsu (translation provided by The Gamer), the PlayStation 5 sold slightly over 201,000 units in Japan during the month of November. Meanwhile, the Xbox Series X and Series S experienced an even worse sales month there, barely scraping by a combined 28,000 sales. Yes, combined. To add some salt to that wound, the Nintendo Switch overpowered the combined sales figures of both consoles, pushing nearly 667,000 copies. Even Hyrule Warriors: Age of Calamity outsold both the Xbox Series X|S and the PlayStation 5 in Japan.
2020 was definitely a kick in the butt for Sony, since the PlayStation 4 sold over 322,000 Japanese copies during its first month. Meanwhile, Xbox Series X|S fared better in Japan than the Xbox One, which only sold around 24,000 units out of the gate — even though the PS5 initially outsold both generations of Xbox combined. So even though there were poor sales all around, Microsoft still saw some improvement compared to the last time it premiered a console in Japan. A cold comfort, all things considered.
However, this console generation is far from over. While the Xbox Series X|S was obliterated in first-month sales, that doesn't necessarily mean the console can't make up for lost ground. Microsoft has been eying Japanese studios, which could pave the way for more Japanese-developed titles on the Xbox Series X|S — or Japanese companies flying the Microsoft family banner. Moreover, even though the Series X|S didn't sell anywhere near as well as the PS5, the Series X and its smaller counterpart still outperformed the Xbox One at launch. Microsoft predicted that the Xbox Series S might win over Japanese gamers due to its small space footprint, and given the improved sales numbers, the company might have been onto something.
Regardless, the Xbox has a lot of catching up to do in Japan, especially since the Series X and S sold over a million copies worldwide on launch day. Unless Microsoft can pull a miracle out of its hat — or Sony makes a decision that completely alienates the Japanese gamer population — the Xbox might never overthrow the PS5 in its home turf.