Leaked Blizzard Art Might Hint At Necromancers Coming To Diablo 3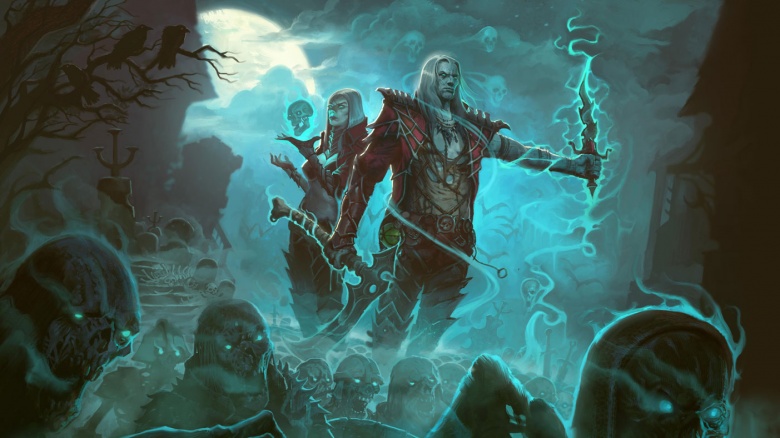 An art leak on the Blizzard Gear site might be a hint that Necromancers will become a playable class in Diablo 3.
Just like the purported Sombra leak, the concept art was taken down immediately, but is still available to view on Imgur. According to EuroGamer, the original URL for the image featured the word "Necromancer," so it's likely that the class will be coming to Diablo 3 and feature gameplay that raises the dead.
It should be noted, however, that there's nothing confirming that these characters will be in the game—the only details the image seems to offer include two shadowy figures bathed in a magical glow, surrounded by zombies. Still, the fact that there are male and female versions of what are assumed to be the Necromancers might lend credence to the idea that they belong in Diablo 3 as the Nephalem, since there are always male and female variations of each class.
BlizzCon 2016 is set to start on Friday, November 4, 2016, so it's possible that Blizzard will announce the class for Diablo 3 there. Due to the fact that this year marks the 20th anniversary of Diablo, we'd have to say that chances are good that we'll see these two as playable characters soon. Blizzard keeps on dropping teases for their games, and we're getting pretty excited for what they've got in store for us.