The Iconic Singer Who Was The Inspiration Behind Sonic The Hedgehog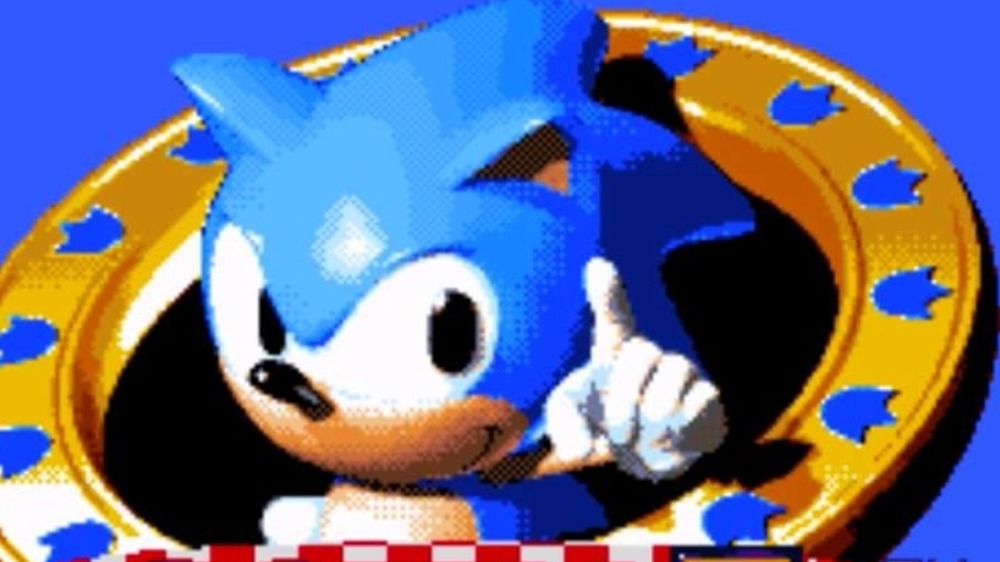 Sega
Inspiration can come from anywhere, and video game characters are no exception. For instance, a disgruntled landlord and the classic cartoon character Popeye led to the creation of Super Mario. Creativity is limitless, and ideas can spring up from the unlikeliest of sources. That's clear from Zelda Fitzgerald being the inspiration for Zelda's name in the Legend of Zelda franchise. Who would've thought that a writer and artist from the 20s would go on to influence a major video game?
This creativity isn't just limited to Nintendo characters, either. So what about Sega's own Sonic the Hedgehog? It's obvious where his base character comes from: he is literally a hedgehog. But what about those iconic sneakers? Who looked at an anthropomorphic hedgehog and said, "Yes, I'll put sneakers on him." What about his signature blue, red, and white color scheme? Incidentally, Sonic was influenced by none other than the King of Pop.
Sonic was inspired by Michael Jackson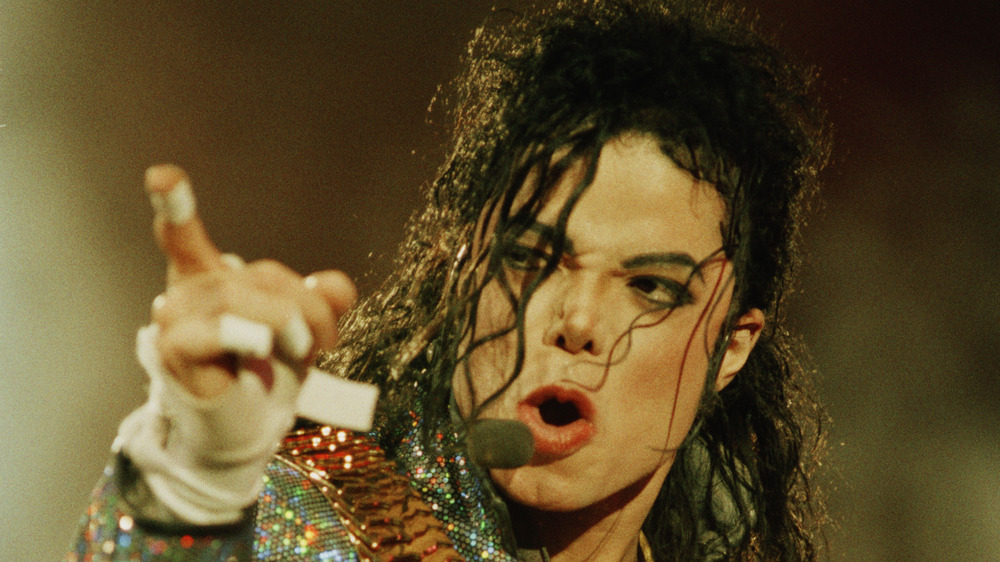 Dave Benett/Getty Images
Sonic designers Naoto Ohshima, Yuji Naka, and Hirozaku Yasuhara set out to make Sonic cool. Sega "wanted him to be a '90s icon, [and] his design was intended to embody the spirit of 1991 with a rebellious streak and a cool attitude." Because of this, the team took inspiration from two cool people, Michael Jackson and Madonna, as well as future U.S. President Bill Clinton. According to Newsweek, Clinton had a "'get it done' attitude which appealed to Sega designers who were attempting to capture American culture in a single character."
Even so, Michael Jackson's influence can be seen on Sonic at all times: Sonic's sneakers were inspired by the color scheme of one of Jackson's albums. Naoto Oshima said as much in a 2009 interview when he was asked about Sonic's sneakers, stating, "His shoes were inspired by Michael Jackson's Bad which contrasted heavily between white and red."
He went on to add, "I also thought that red went well for a character who can run really fast, when his legs are spinning."
Michael Jackson's musical influence
Interestingly, although Jackson was an inspiration for Sonic, Sega's relationship with the singer did not continue for long. According to numerous rumors, Michael Jackson initially provided music for Sonic the Hedgehog 3. The theory goes that Jackson's tracks were discarded by Sega following the emergence of Jackson's many scandals in the early '90s. But, there are some people who believe the music Jackson created was still used, although Jackson went uncredited.
Although Sega denies working with Jackson, Jackson's collaborator Brad Buxer also agrees with Jones that Sonic the Hedgehog 3 does indeed include Jackson's music. Apparently, the Ice Cap Zone theme closely resembles an unreleased Michael Jackson song titled "Hard Times." Also, in an interview with French publication Black & White, Buxer straight-up said, "Yes, Michael Jackson worked on Sonic 3." Additionally, the Sonic 3 end credits allegedly feature an instrumental version of Jackson's song, "Stranger in Moscow."