My Nintendo Members Can Usher In 2021 With Exclusive New Merch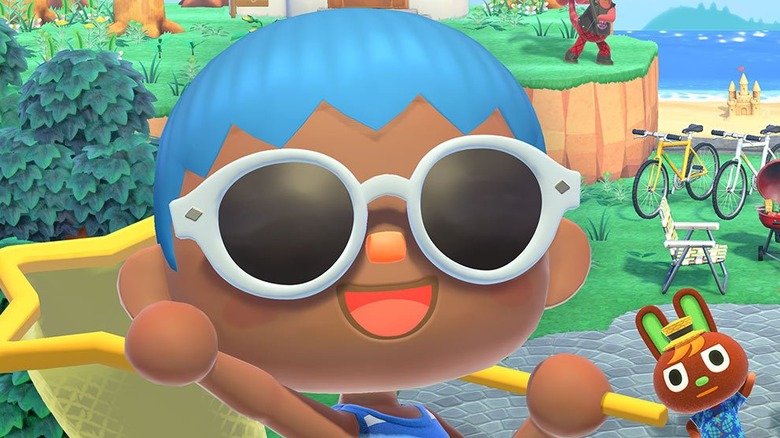 Nintendo
What better way to usher in 2021 than with new merchandise from My Nintendo Rewards! On Dec. 21, 2020, Nintendo released the fresh lineup of rewards available to My Nintendo members before the new year. The list includes several physical items.
One of the rewards is handy notebook with a portrait of Mario on one side and Luigi on the other. There's also a 2021 calendar that features the characters from major Nintendo series such as Animal Crossing and The Legend of Zelda: Link's Awakening.
Some of the other merch includes Pikmin 3 Deluxe coasters and decals, a Paper Mario postcard set and origami set, and a Mario Kart lanyard. Unfortunately, Waluigi fans will see just as much Waluigi content in this new merch as they do in Super Smash Bros.: none.
You can purchase these items with My Nintendo Platinum Points. Platinum Points are stockpiled in your Nintendo account by taking special actions or participating in official Nintendo tournaments or promotion events.
You'll need to use Regular Platinum Points for these purchases. There are five different groups of Platinum Points, four of which are earned through the following mobile games: Fire Emblem Heroes, Animal Crossing: Pocket Camp, Pokemon Rumble Rush, and Super Mario Run.
These rewards are only available as supplies last, so make sure you place your order quickly. While the rewards themselves don't cost money, you'll have to pay for shipping. If you miss these rewards, then you can use your Platinum Points for a variety of things throughout the year, including special merch with some major game releases. This was most recently seen with Animal Crossing: New Horizons.
You can also use your points for printable cards, game guides, and even computer and phone wallpapers! If you have a Nintendo 3DS or WiiU, then you can get software discounts and themes for your devices. Occasionally, you can even find games codes in the rewards store! Take a look at all of the available My Nintendo rewards here.
The 2021 My Nintendo Rewards merch includes some of the best rewards you can get until next year, so don't hesitate to use all of your points. Physical Nintendo merch is generally expensive, and this is a way to use the loyalty system to its full potential.