Call Of Duty 2021 Development May Have Taken A Surprising Turn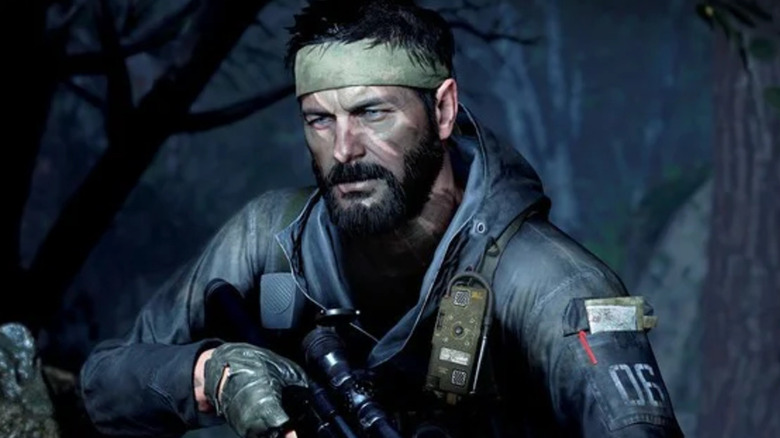 Activision
After just releasing Call of Duty: Black Ops Cold War in November of last year, Activision may already be gearing up to develop another entry in the franchise. A recent rumor coming from a major Call of Duty leaker has been making rounds within the community. Not only does this rumor state that a new entry in the series is in the works, but it also apparently name drops a certain developer that is spearheading the project.
The rumor comes from Tom Henderson, a credible leaker in the Call of Duty community. In a recent tweet, Henderson shared an image of a timeline displaying the development cycles for previous Call of Duty entries. Over the past year, Treyarch and Infinity Ward have developed Black Ops – Cold War and Warzone, leaving a third previous CoD developer, Sledgehammer Games, without a completed Call of Duty release within the last two years.
Based on the fact that Treyarch and Infinity Ward had their hands tied with recent projects in the Call of Duty franchise, Henderson indicates that Sledgehammer Games may very well be in charge of the next main Call of Duty entry. According to the image, it also looks like the developer was asked to start on some kind of new CoD project in Aug. 2019. Sledgehammer Games has been involved with previous entries in the series like Modern Warfare 3, Advanced Warfare, and WWII, so it wouldn't be entirely out of the question for the developer to be tackling another project. In this timeline, Henderson concluded that a 2021 Call of Duty title built by Sledgehammer Games should be released on Nov. 12, 2021.
However, a conflicting rumor that was first reported in Oct. 2020 suggests that Infinity Ward is still actually in charge of the next upcoming 2021 title. Only time will tell which developer will truly be leading the charge on the next Call of Duty release.
As of right now, Activision has yet to release any information regarding a new Call of Duty release for 2021. Many speculate that the next game could be a continuation of the Modern Warfare series if Infinity Ward is in charge of the upcoming title. The developer did tweet out a strange message saying "let's try this again" at the end of the year, so perhaps there is in fact something in the works. Until Activision makes confirmations, it's safe to bet any rumors right now are still speculative.